Damon starts with showing you how to overcome when someone says "No".  He demonstrates the process with the flow chart below.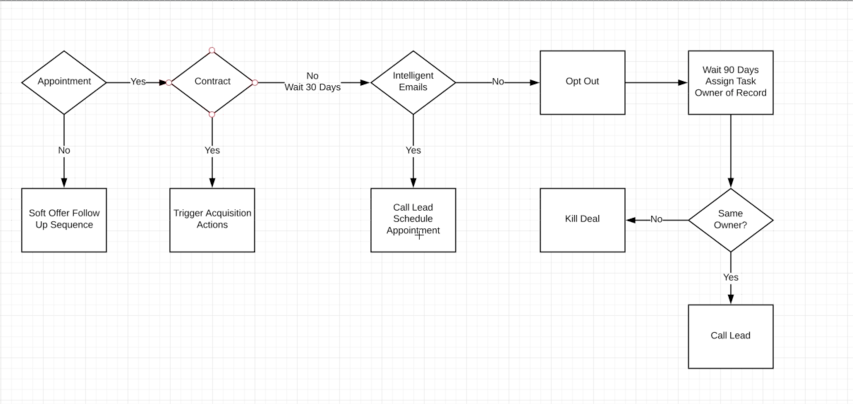 ? How does he get the original leads?
9:30
? So should we create landing pages for "Yes" and "No" options?
29:30
? Could I apply an intelligent link to a video?
35:30
? Is there an easier way to browse when applying an Action Sets?
36:10
?  Profit Dial Question: Is it necessary to scrub the telephone numbers before you do ringless voicemail or texting?
42:00
?  When is the next BootCamp?
51:20
REI BootCamp
?  Is there a place to share and ask questions to connect with other members?
52:15
REI BlackBook Facebook Group
?  How do you get a prospect to give them there email address?
56:11
Landing Page Training Video