When making an outbound call using Profit Dial, the system will first dial out to your personal phone number before then connecting you with the contact you are calling.  Follow the steps below to update the "connect" number that the system should dial out to.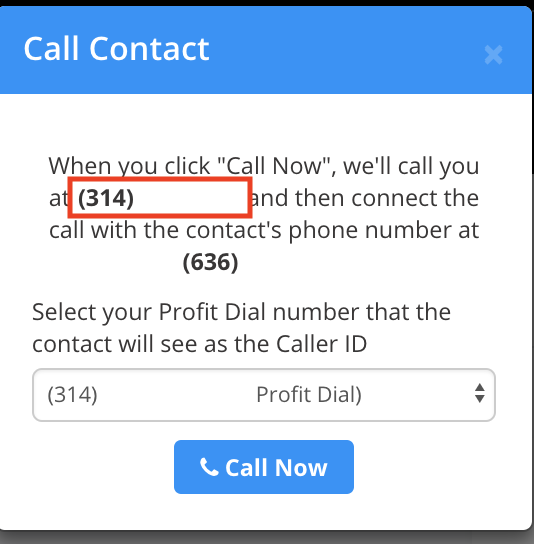 1. In the main menu, click on your Name > My Account


2. You will need to select the ACCOUNT INFO tab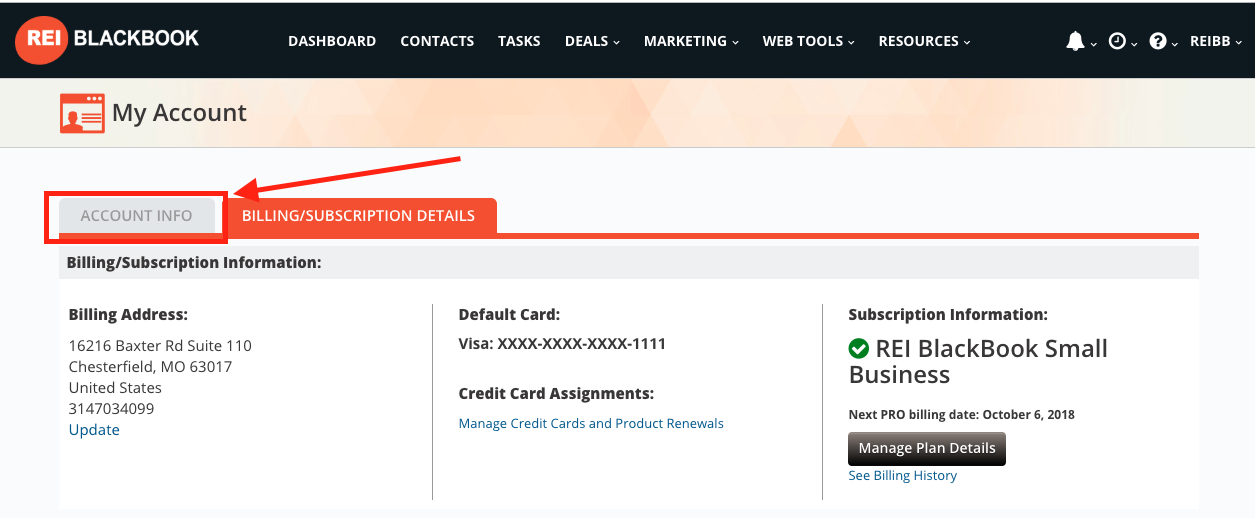 You will then want to click Update under the Timezone section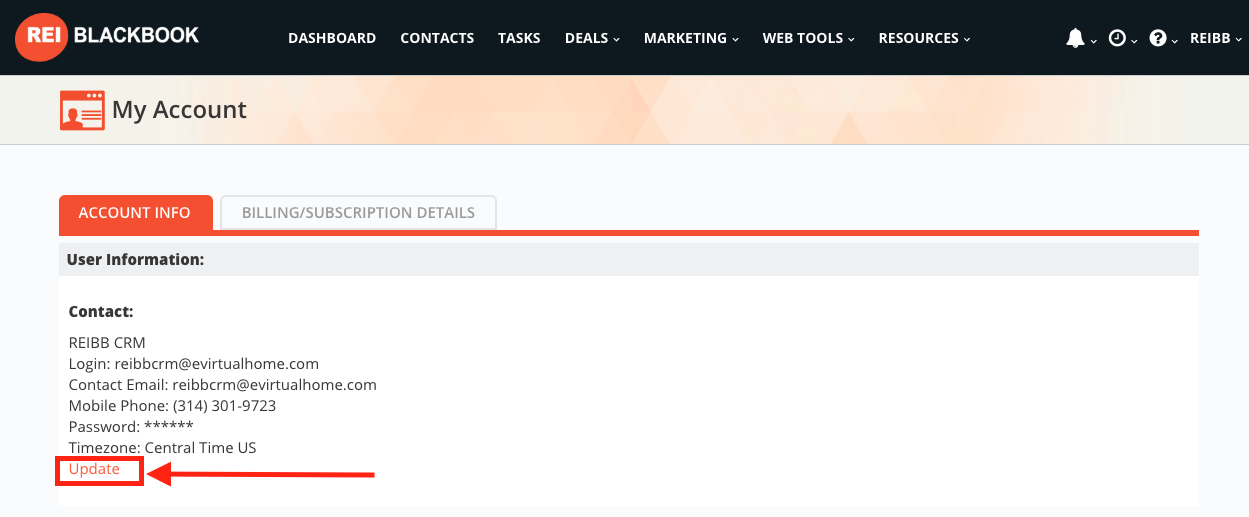 3. Update the Mobile phone field and click on the Update Information button to save your changes.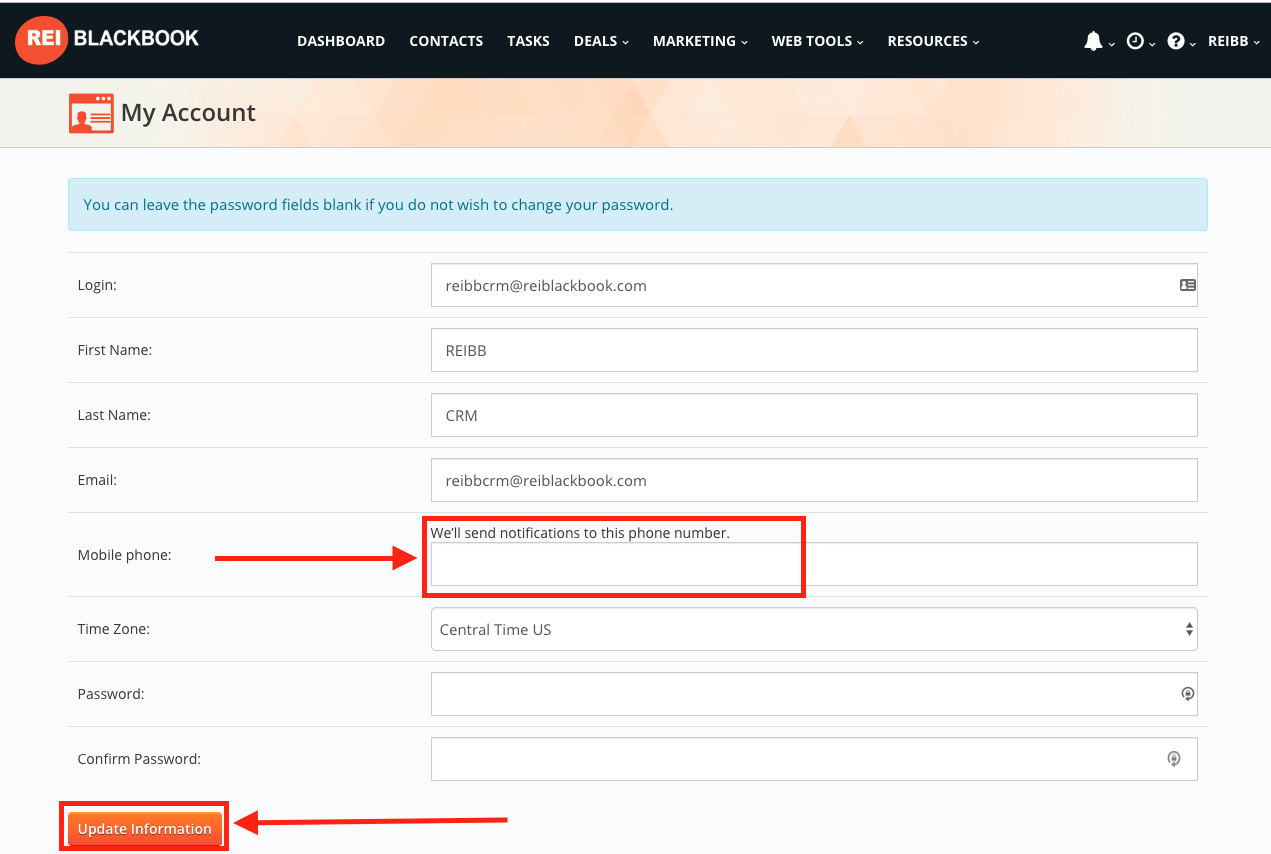 If you have any questions or comments on any of the instructions above, please feel free to reach out to us at any time at support@reiblackbook.com