Make your bullet points stand out by using icons. Follow the instructions below to add bullet points on your modules.
You may also follow these instructions below on how to add bullet points  to your Landing Page.  
From your account's Dashboard, click on View Landing Page.


Click on the name of the Landing Page you want to edit.


On the top bar of the Landing Page, click on Edit Page.



Click on the AddContent button found on the top right side of the page.



Click on Advanced Modules, then drag and drop the Icon to the desired location.


On the Icon Settings, under General Tab click on Select Icon.



Select the icon you want to use.


To make your icon a clickable link, provide the URL on the space provided beside Link. If not, proceed to next step.


Provide the text that you wish to appear beside the bullet point. Basic word editor is available to customize the text to your liking.


On the Style Tab, adjust the fields as needed to reflect on your icon. When done, click on the Save button.



Click on the Done button found at the top right corner of the page.


Click on PublishChanges.



Note: You may also use the duplicate button to make several copies of the bullet points and just edit the text content to make it uniform.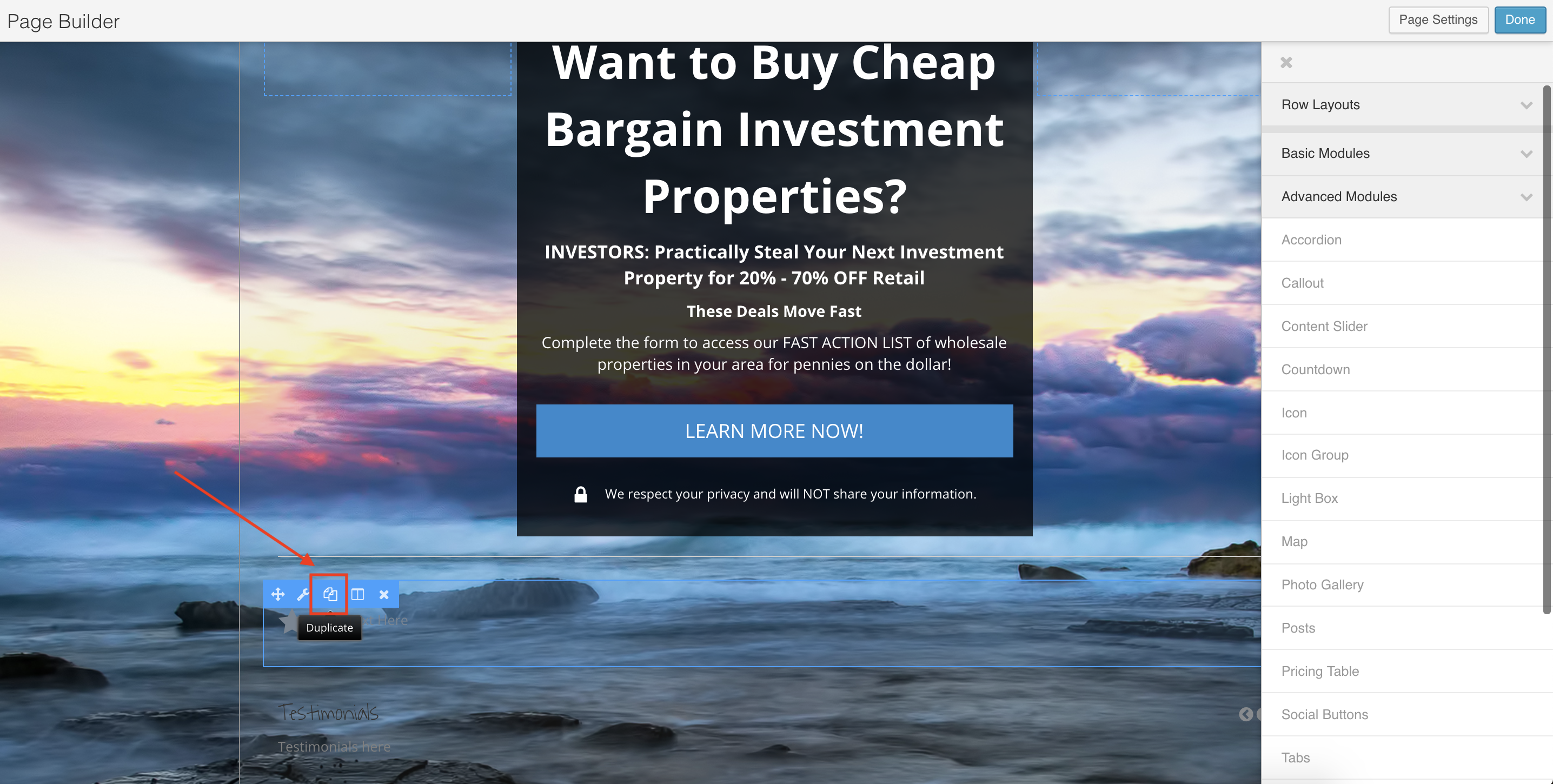 You have now successfully added bullet points to a module. If you have further questions or issues please reach out to support team at support@reiblackbookcom.