Multiple domains can be forwarded to the same website. If you no longer want a domain to forward to a website you can release the forward on the domain. Follow the steps below to release a forwarded domain name. 
1. From your account dashboard click on Web Tools and select Domains from the drop down menu as shown below.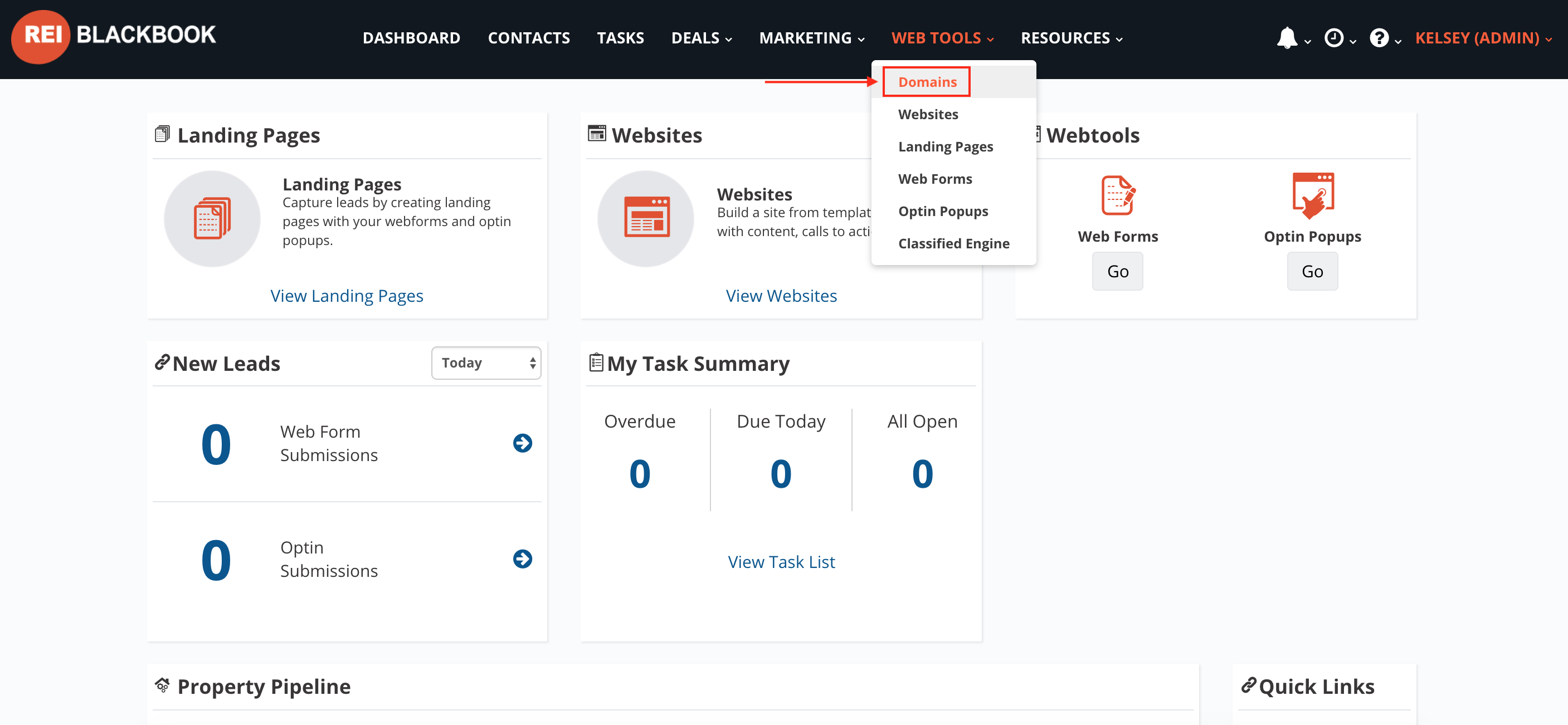 2. On the Domain page scroll down to either your Purchased or Imported Domain to locate the domain name you want to release and click on Forwarded.


3.On the Forward To drop down menu select Do Not Forward.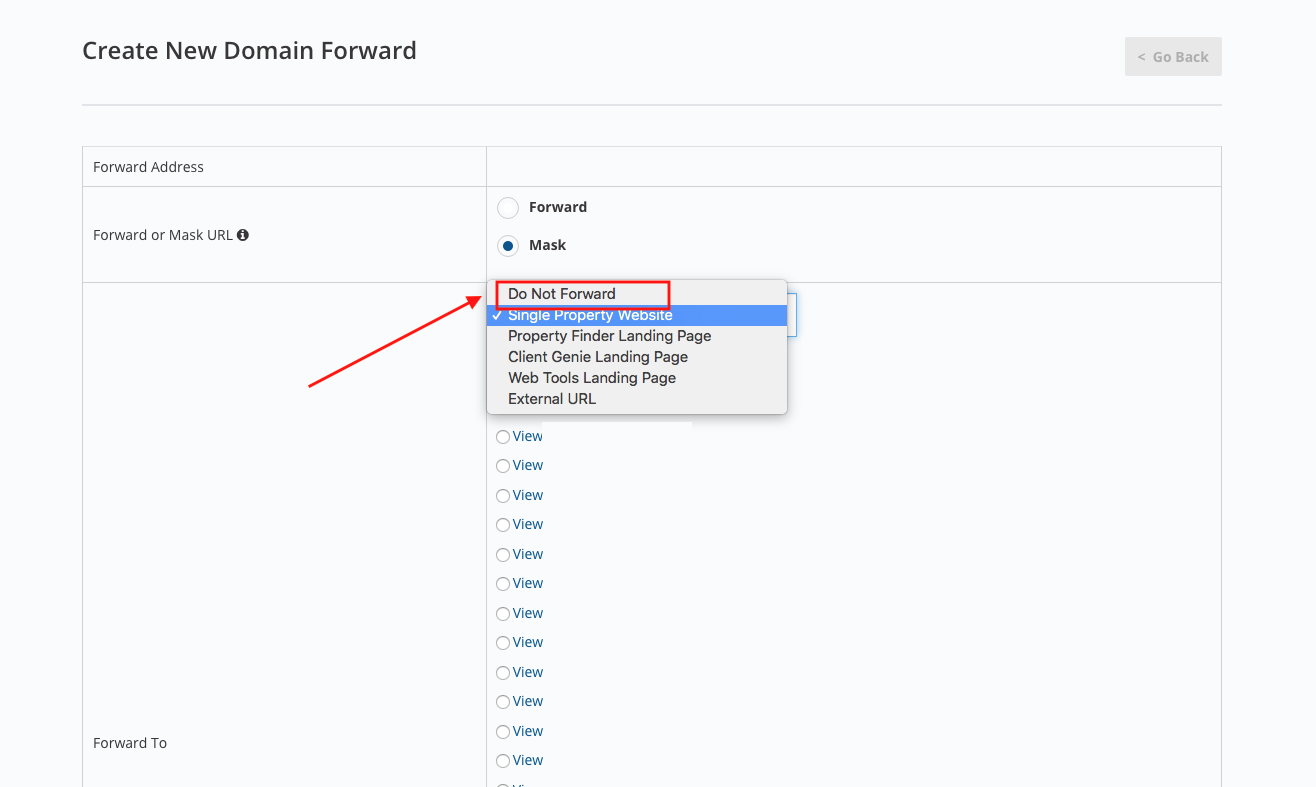 4.Click on Update Forward to save your changes. Please note that any domain name changes will take about 48 hours to take effect. 

You have now successfully released a forwarded domain name. If you have any questions or comments on any of the instructions above, please feel free to reach out to us at any time at support@reiblackbook.com