Here are the meanings behind your domain name's Status. You can find this status by clicking on Web Tools and selecting Domains.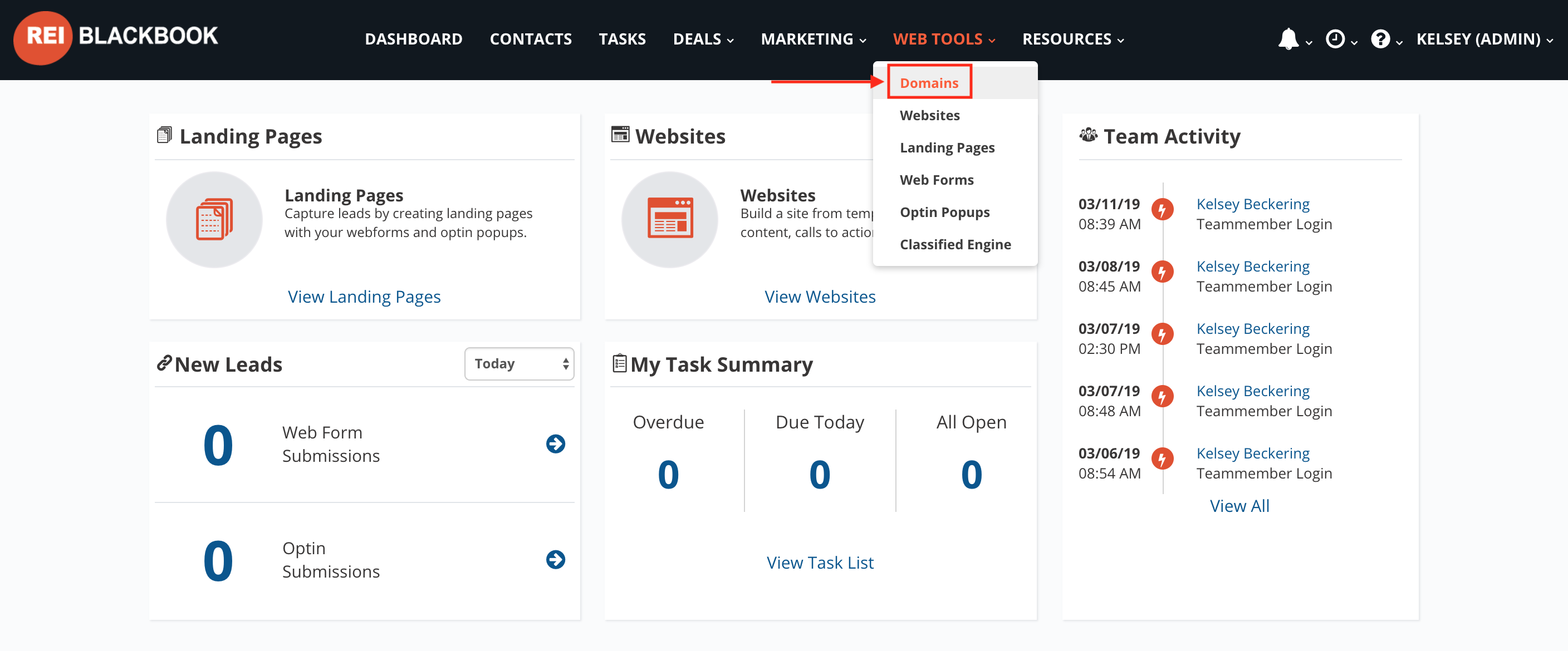 "AWAITING_VERIFICATION_ICANN" 

Verification is required from your end via email. Please check your mailbox for an email from Automated Genius <sales@secureserver.net> with a subject line: Action required for domain activation.
ACTIVE 

The domain name is active and ready to be assigned to a Landing Page, Website or other destination.
EXPIRED 

This domain name was not renewed and has expired. Still want the domain? If it expired less than 60 days ago we might be able to get it back to you through domain redemption. See this article for more info (note that there is an $80 fee for redemptions).

The alternative is to wait for the domain to be released back into the open market and purchase it before anyone else does. This is not advised for domains that might be sought after by others. 


If you have any questions about this or if you would like to redeem your domain, please reach out to us at any time at support@reiblackbook.com.