Creating a letter template allows you to have customizable letters you can send out to potential prospects to generate leads. The part that allows you to make the letters customizable for each person is the Merge Fields feature in the letter template editor. To learn how to create a letter template please follow the steps below. 
1. After logging into your REI BlackBook account, click on your name in the upper right hand corner, and from the drop down menu select System Settings.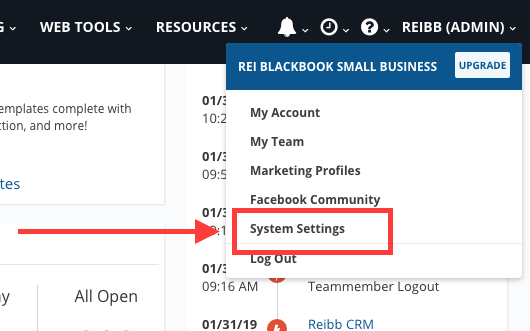 2. On the left side of the screen on the navigation bar under Automation select Letter Templates.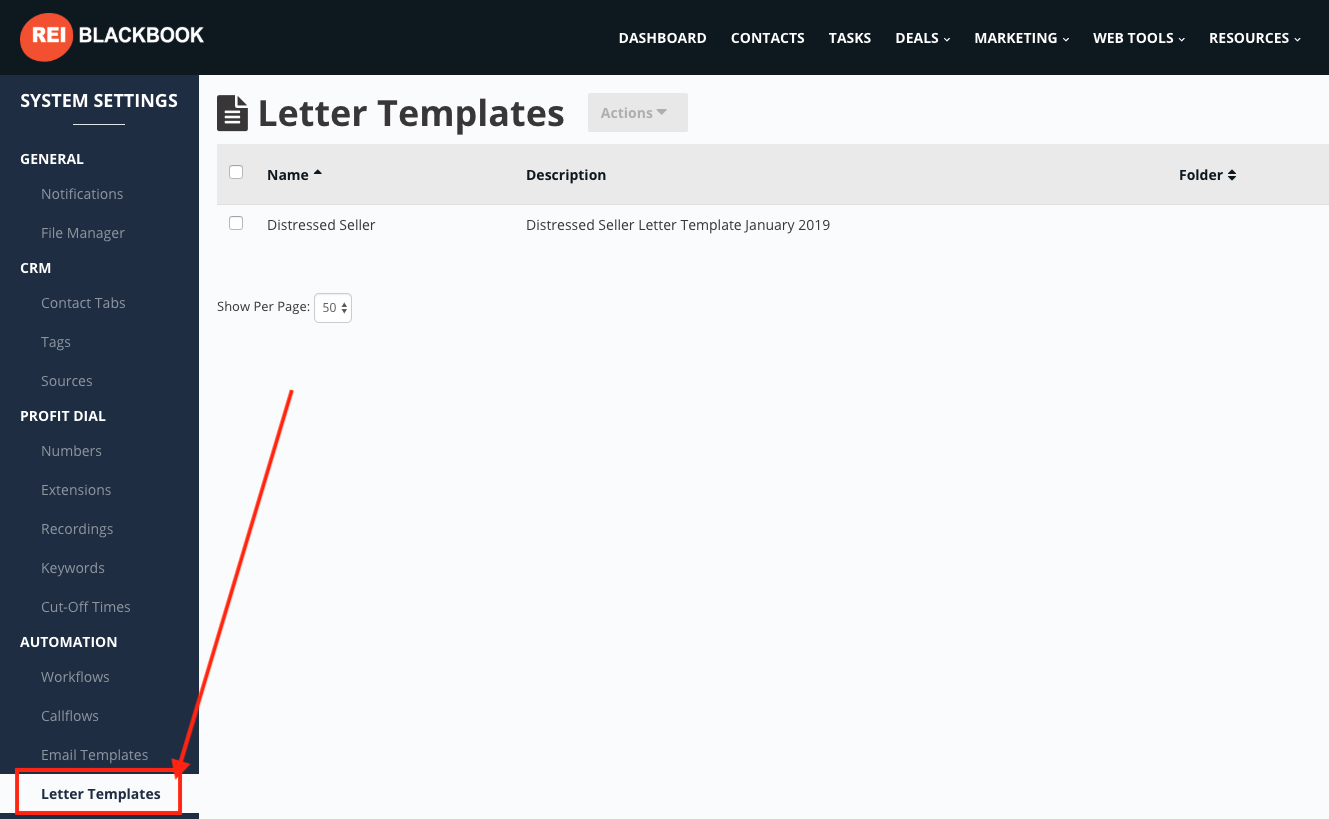 3. Click the Create Letter Template button to get started, and create your new letter template.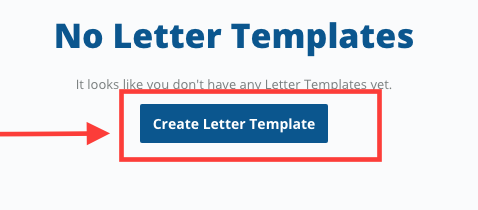 a.) Name your Letter Template. 

b.) Add the Description of the letter template (i.e. used for probate prospects). 

c.) As you create your Letter Template you can use Merge Fields to fill in known information about your prospects. This information will be pulled from the contact information in your CRM. (i.e. First Name, Last Name, Address, etc.)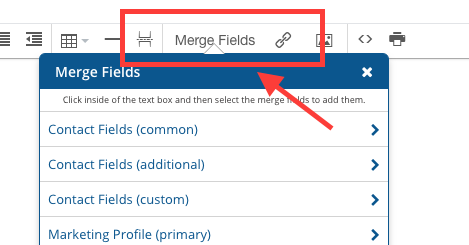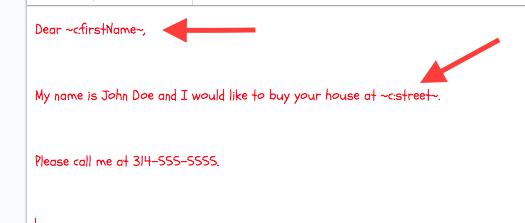 Please follow the instructions below to use your letter template to print a letter to send out to your prospects. 
1. Begin by going to Contacts. 

2. Once you are in your Contacts CRM, find the prospect you'd like to send the letter to send to. 

3. Open the Contact Record of the prospect you want to send the letter to, and on the right side of the screen click the Actions button. From the drop down menu select Print Letter.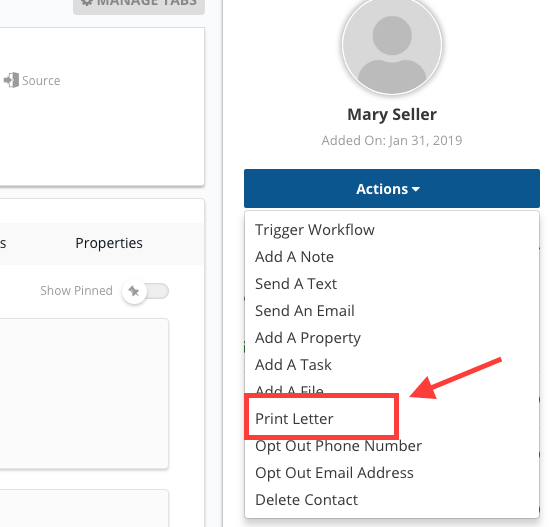 4. After selecting Print Letter, a box will pop up, and you will need to select the Marketing Profile, and Letter Template you created. After selecting those two items the letter will populate in the body box. 

5. After reviewing the letter, you will click the Save button in the lower right hand side of the box.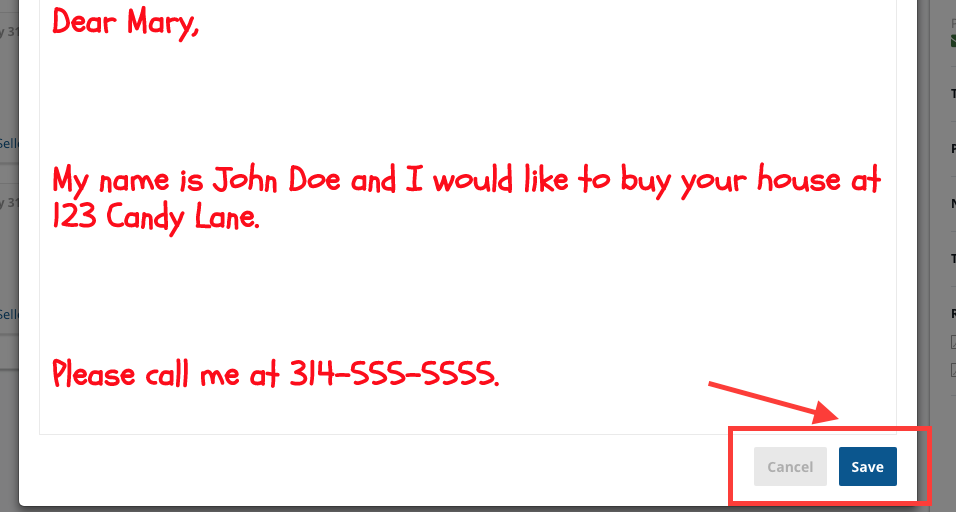 6. After hitting the Save button you will have the option to Print or Save the letter. You will click the Print or Save Letter button from the pop up box, and either save the letter to print later, or print it immediately. 

After you print your letter it will be ready to mail out to your prospects!
Helpful Tip: if you have a Letter Template you would like to Copy.  
Then all you will need to do is click the Copy icon.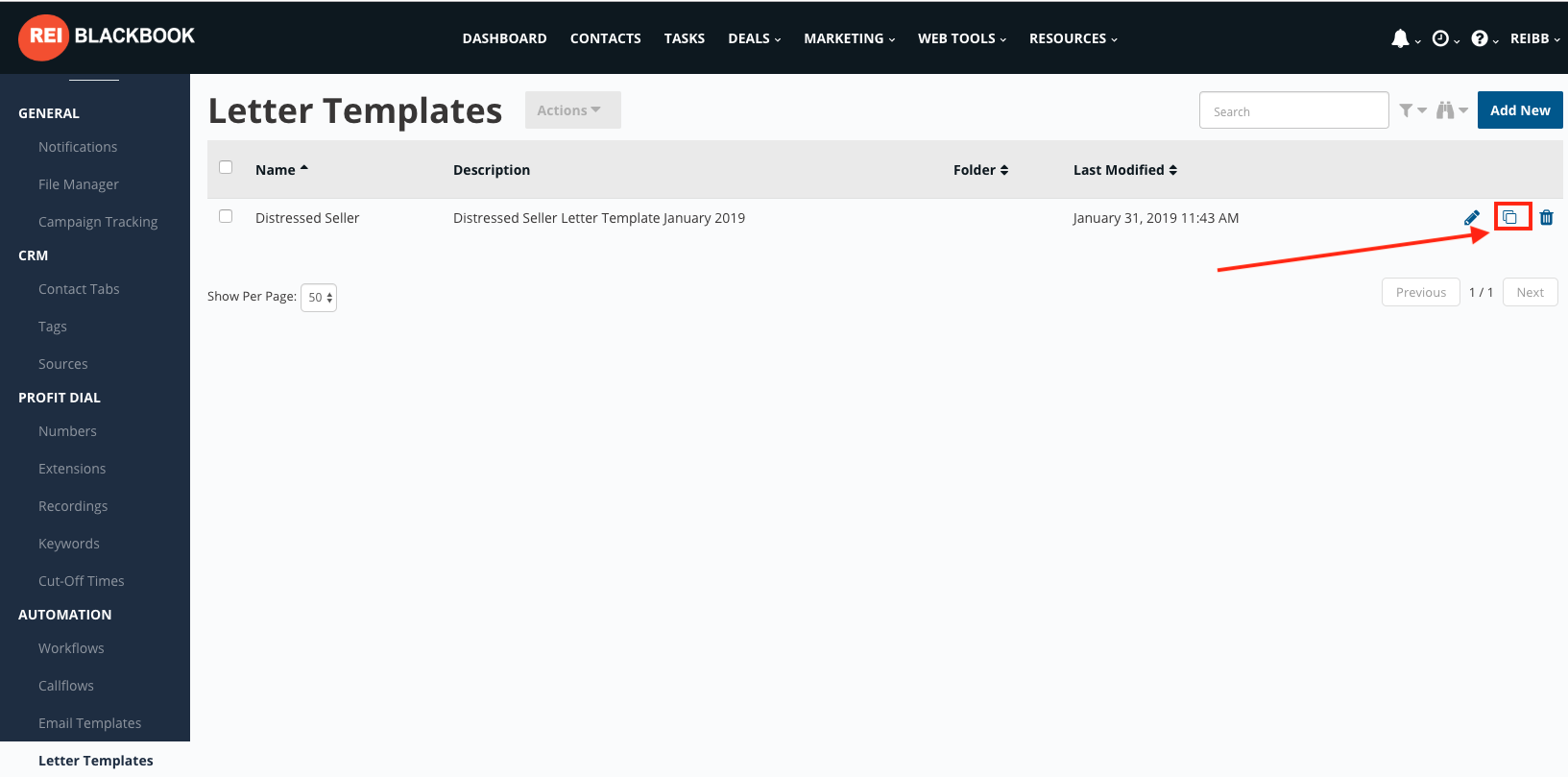 If you have any questions or comments on any of the information above, please feel free to reach out to us at any time at support@reiblackbook.com