Tasks can help you stay organized and remember what needs to be completed. You can set-up to dos and task lists for each specific property by following the instructions below. 
From your account's Dashboard click on Deals and select Property Pipeline from the drop down menu.



Select the property that you's like to create tasks for by clicking on the property address.



Click on the Tasks tab.



To add a task, click on the +Task button.



Fill out the following field as needed for each task for the property:




Assign - assign the task to a Team Member
Task Title - name the task
Tag a Project
Tag a Contact
Tag a Property
Task Type - select from Misc, Email, Letter, Phone Call
Due Date - when do you expect to have this task accomplished.



Once done, click on the Add Task button. Repeat steps 4 and 5 as needed.



To separate tasks into sections, click on the +Section button.



Type in the Section Title and click on Add Section.  Drag and drop the Section bar to where you want to place it between tasks.

Note: You also have the option to use the readily available task list template by clicking on the gear icon and clicking on Load Template. Select the template you'd like to use and click on the Load Template button again.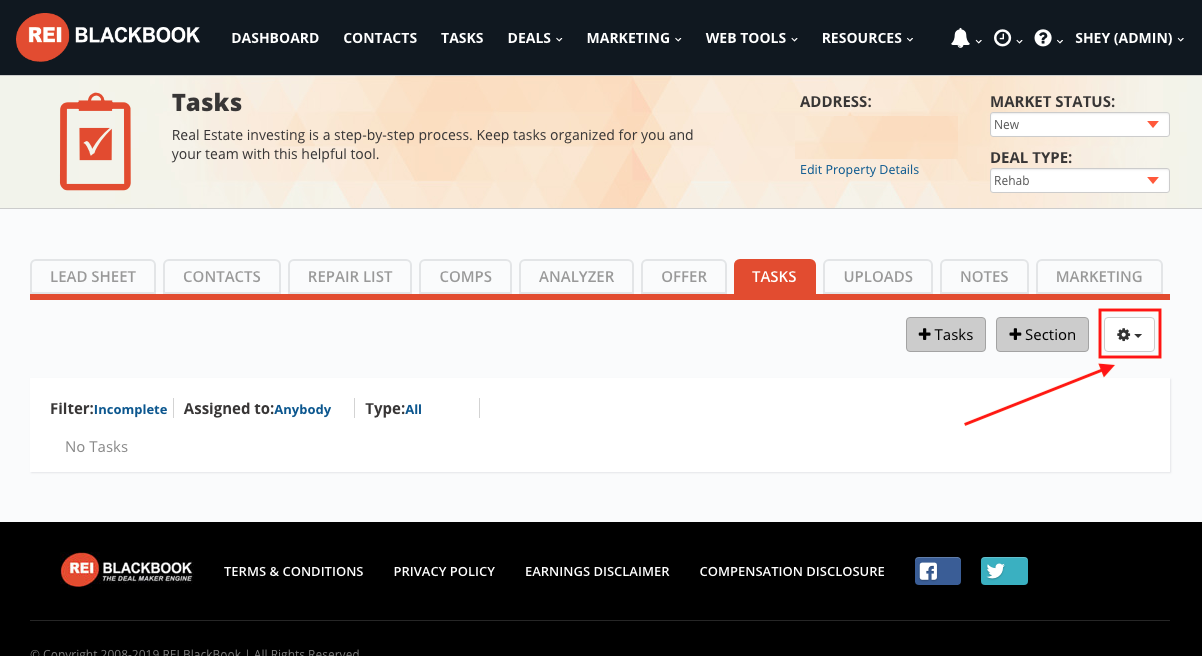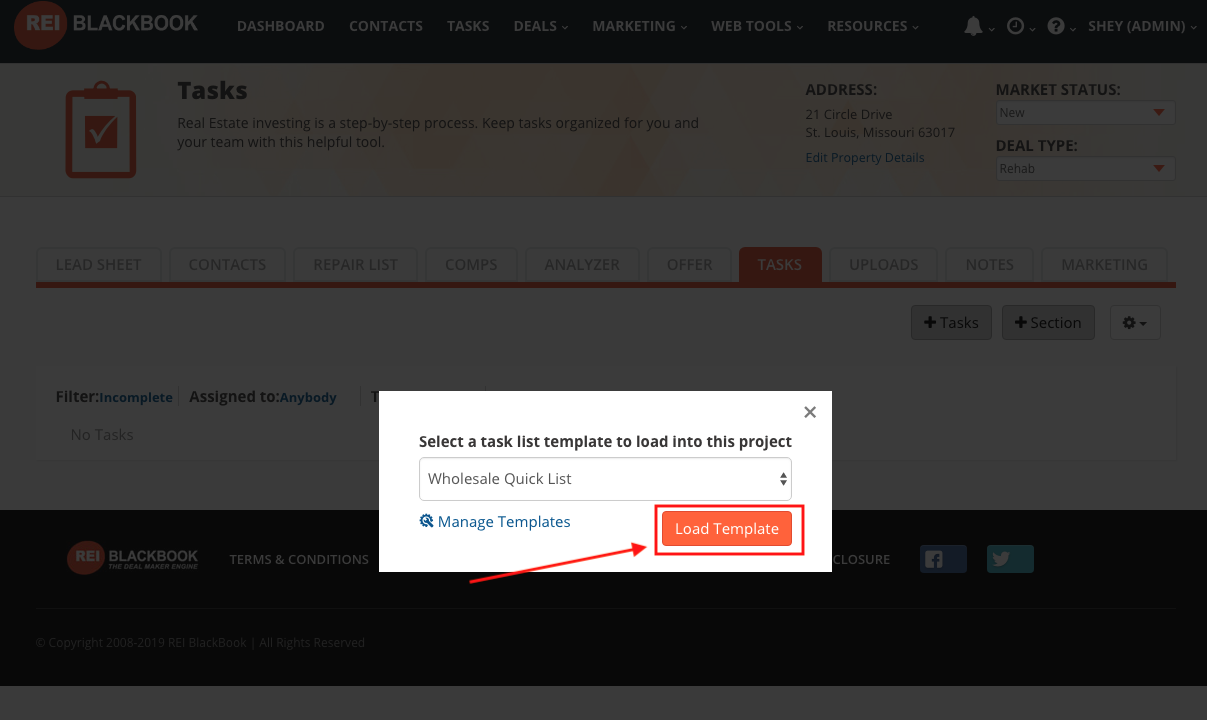 You have now successfully created a task for one of your properties. If you have any questions or concerns about the information above please contact us at support@reiblackbook.com.