When you add a new Contact Tab it will not automatically be included on the contact pages of all of your contacts. However if you want a tab to be displayed for each contact you can easily set it as a default tab following the steps below. 
1. Click on your name in the upper right hand corner, and from the drop down menu select System Settings.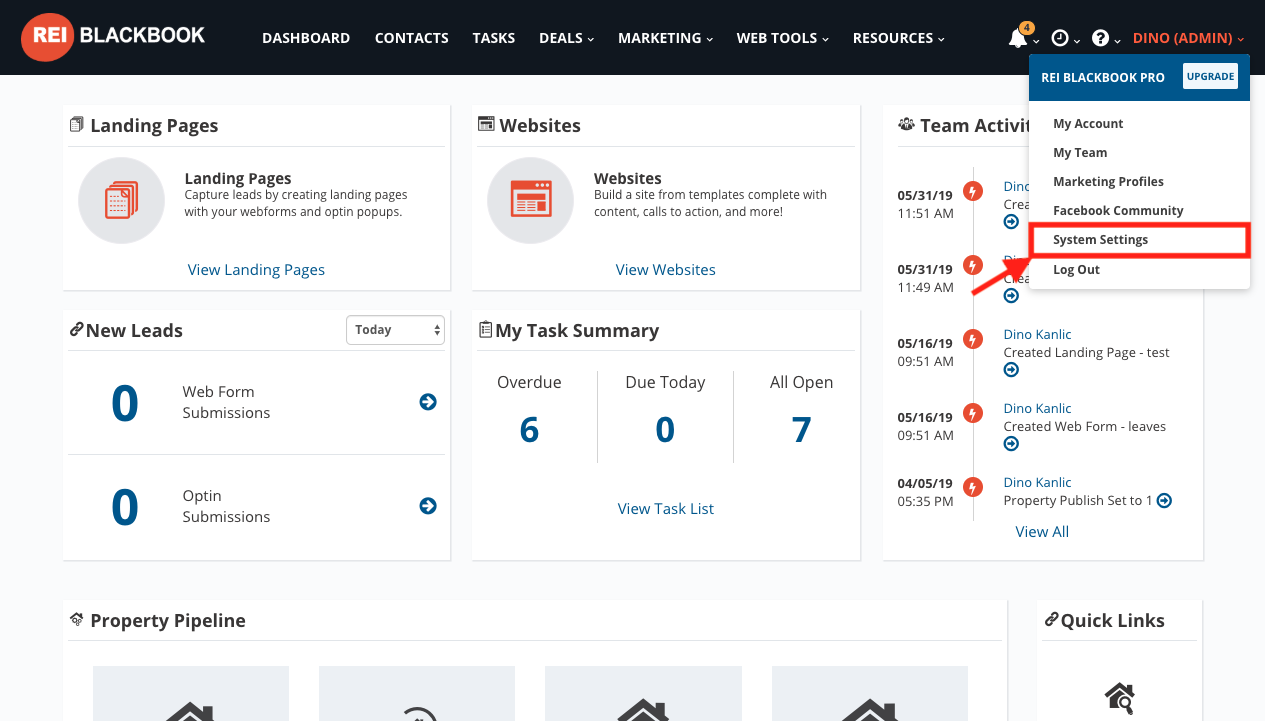 2. On the system setting page, under CRM, click on Contact Tabs. 
3. Click on the menu (three dots) next to the tab you want to set as a default and from the drop down menu select Set as Default.
NOTE: If this is already a default tab and you want to unset it, you will be able to do so by clicking Unset as Default.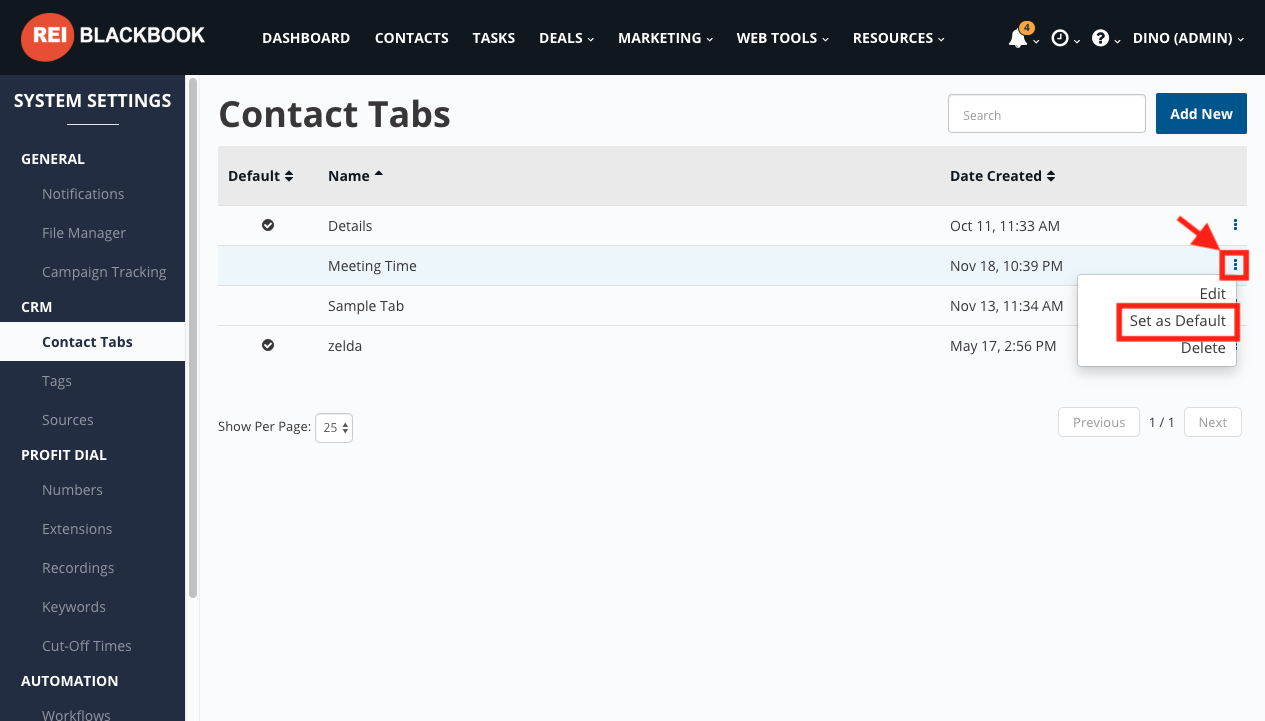 4. A box will pop up asking you to confirm that you'd like to set this tab as a default tab. You will need to click on the Set as Default button to confirm this.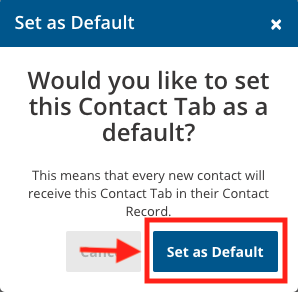 Your tab will now appear on each of your contact pages. If you have any additional questions about this or anything else please contact us at support@reiblackbook.com.