You can easily send a Text/SMS to your contacts in multiple ways inside of REI BlackBook. This article is going to walk you through how to send to an individual contact or multiple contacts from inside the Contacts section of your account.
Step 1: From your account's Dashboard, click on Contacts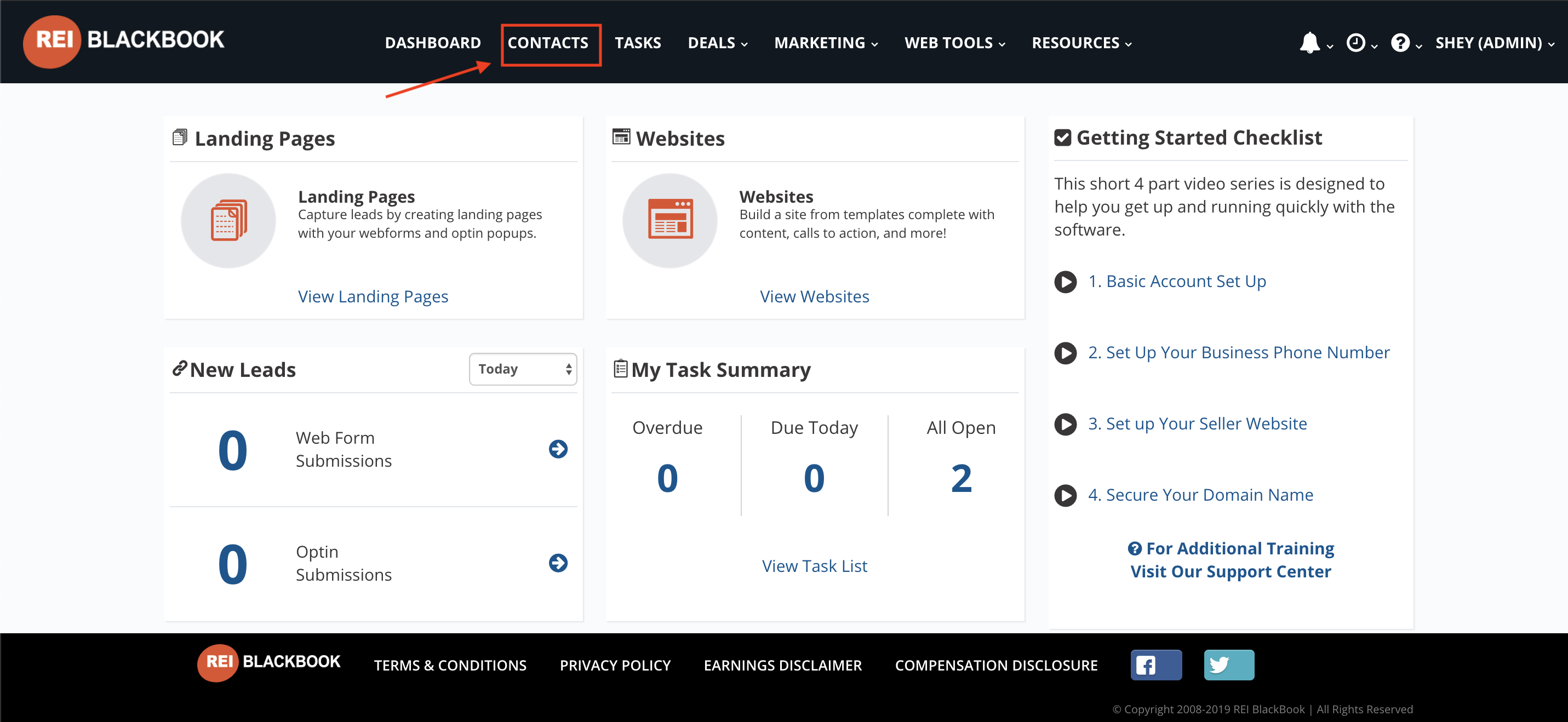 Step 2: Select the contact(s) you wish to send the text message to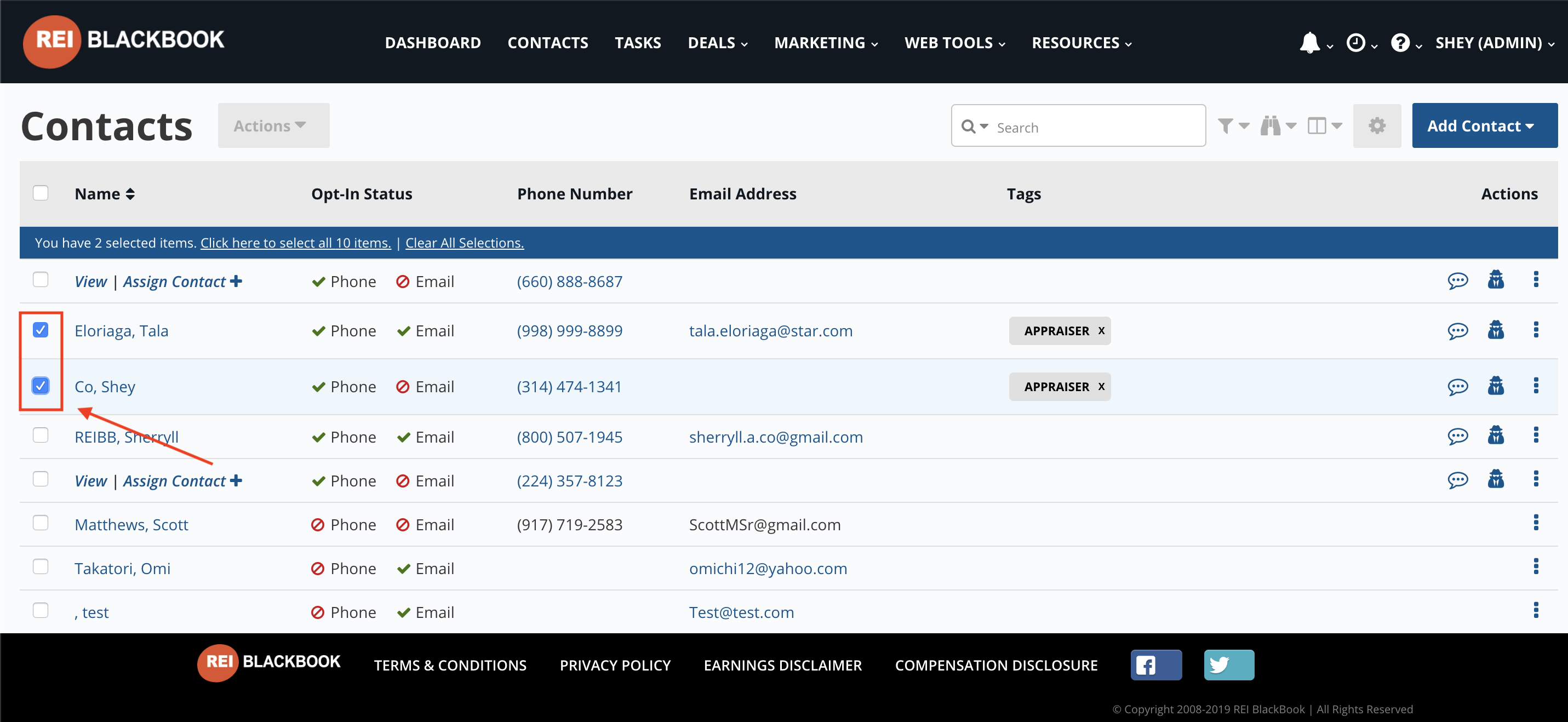 Step 3: Click on Action and select Send Text Blast.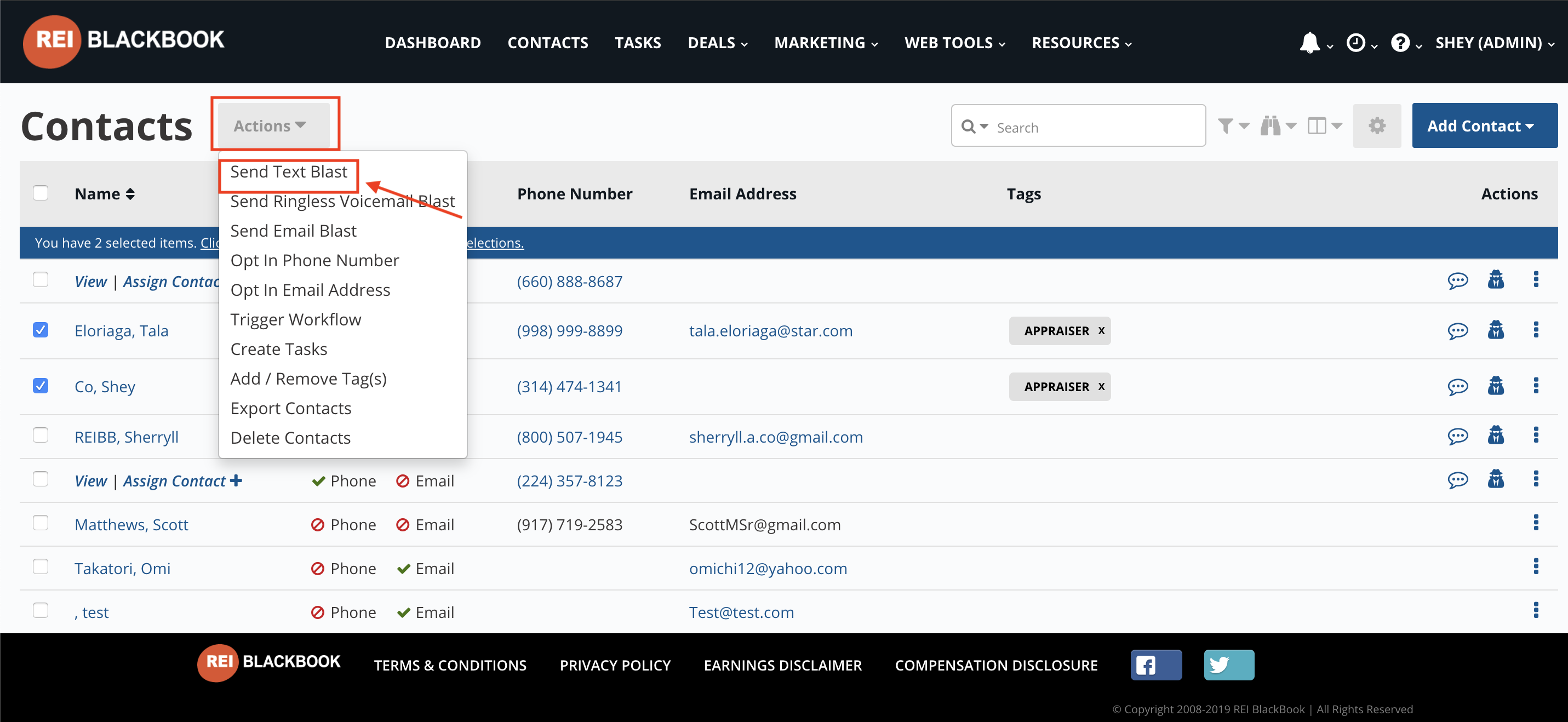 Step 4: Select the Profit Dial number you want to send the text message from.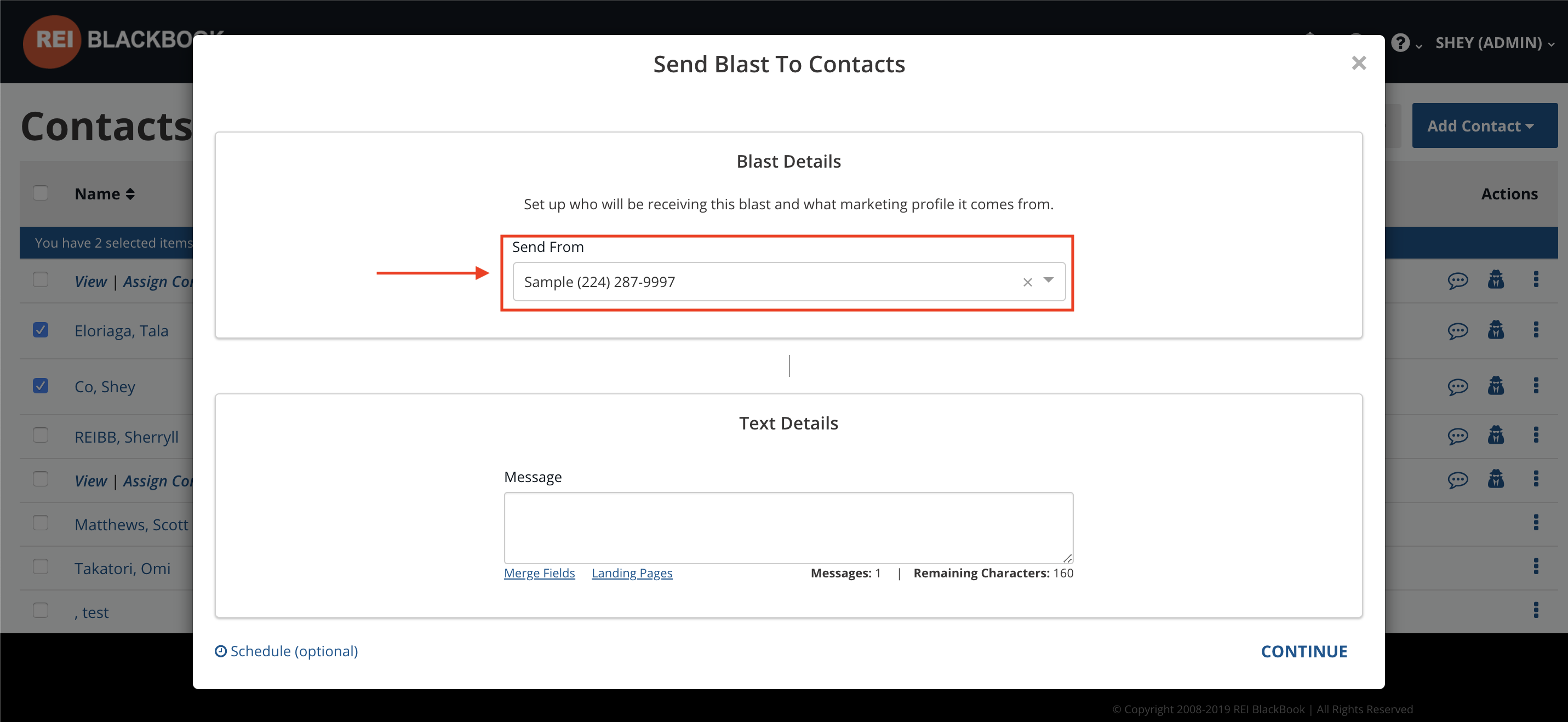 Step 5: Type your message (Note: only 160 characters are allowed per text message, anything over the 160 characters will be split into an additional text(s)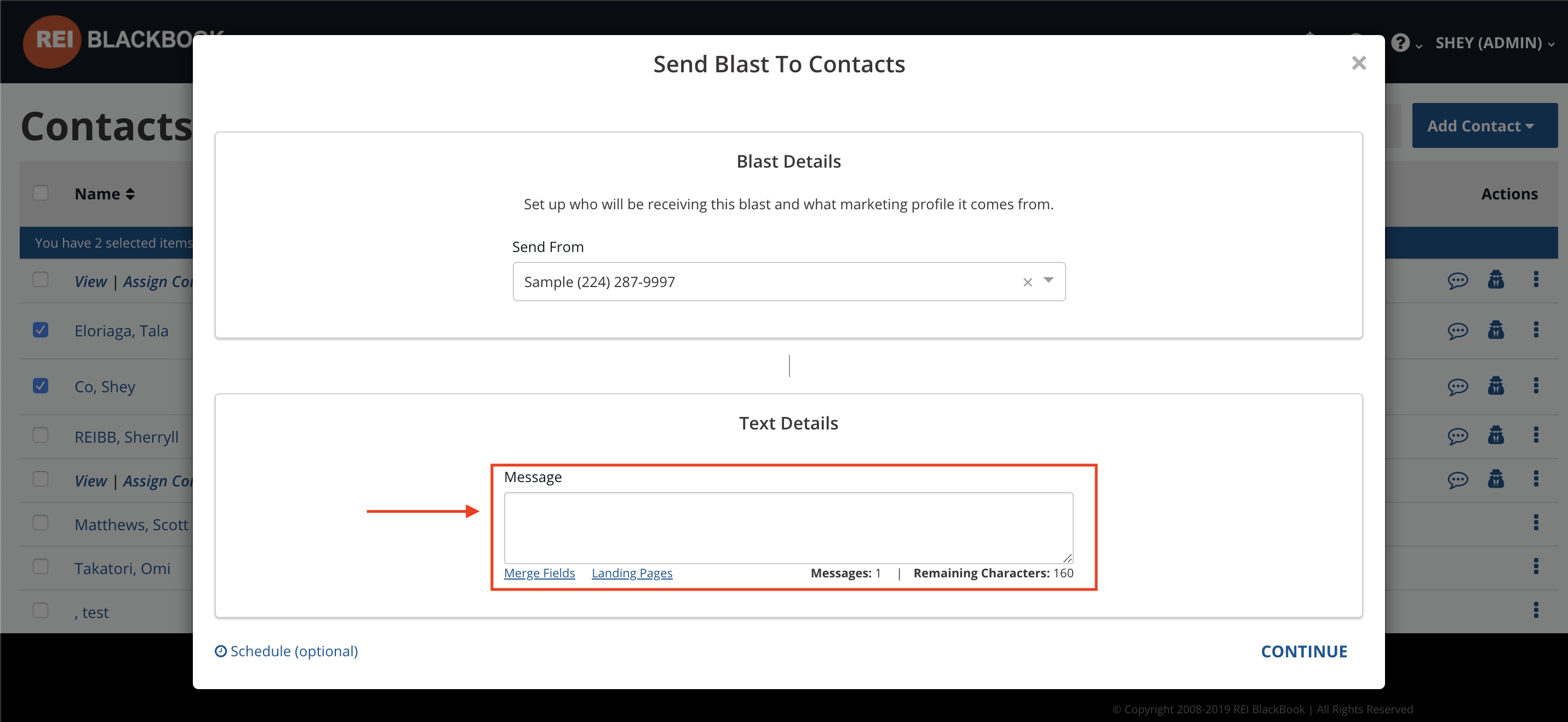 Step 6: Click on Schedule to send the text message at a later time. If you wish to send the message now, skip this step.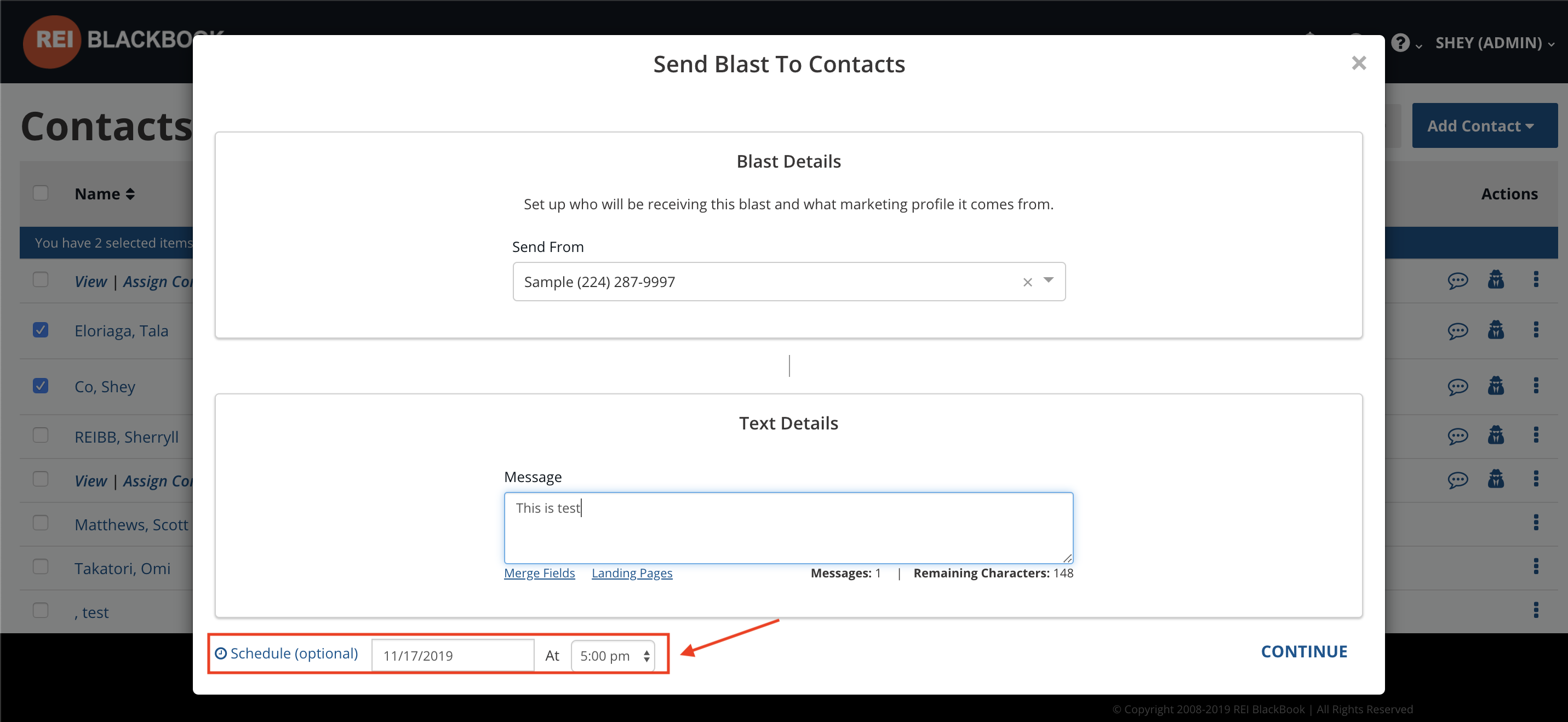 Step 7: Click on Continue.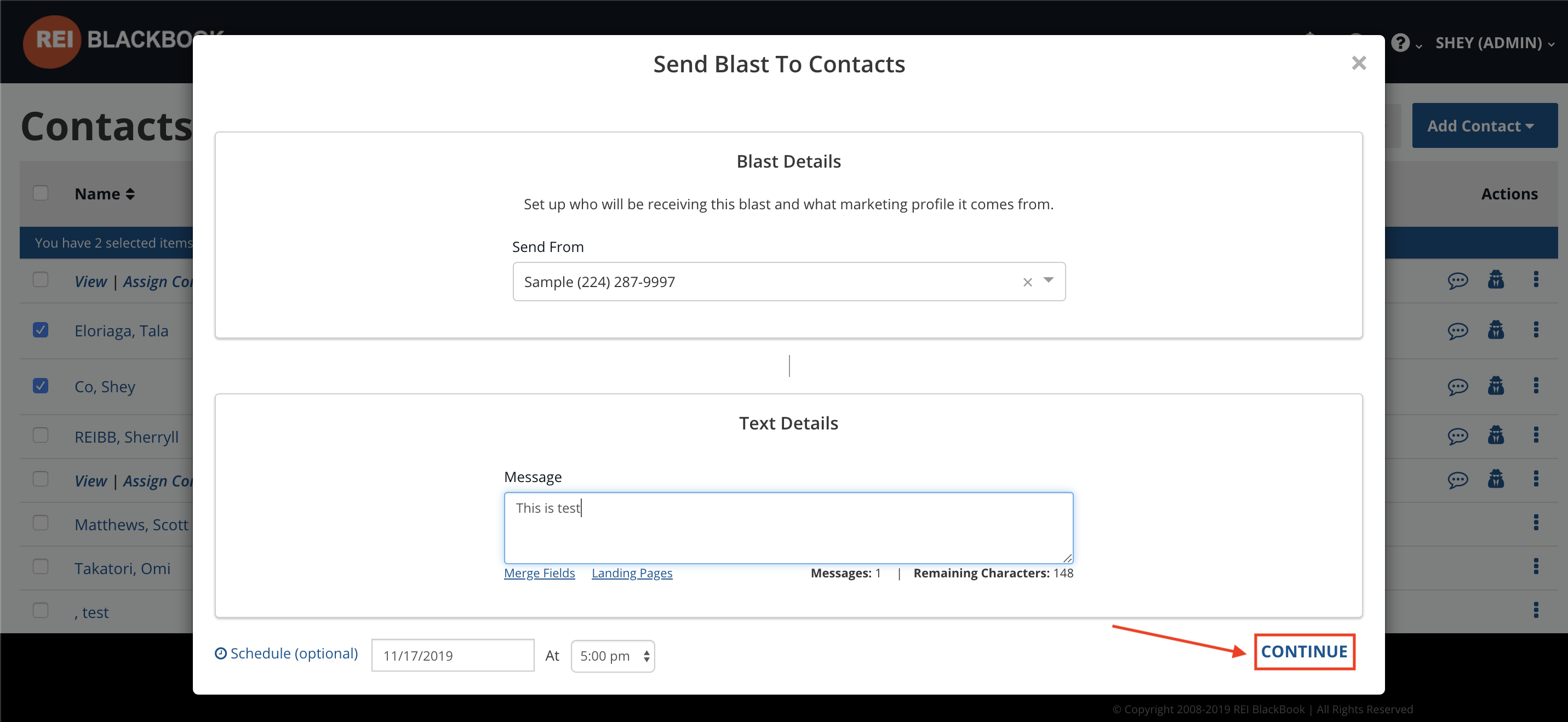 Step 8: Review your message and click on Send Text Blast.

Note: You can also send a Text Broadcast from Marketing section of your account by following the instructions on: Text Broadcast