Let's face it, in today's society it is hard to go anywhere without seeing the majority of people blinding staring down at their phones. This is exactly why using Text/SMS is one of the most effective marketing strategy because simply put, people pay attention to text messages.
You can easily send a Text Blast (Broadcast) directly inside of REI BlackBook. Wether you are sending to an entire tagged group or select individuals, the process is easy so just follow the steps below to send out a Text/SMS blast.
Step 1: Click on the MARKETING tab on the MAIN MENU and then choose BROADCASTS from the drop down.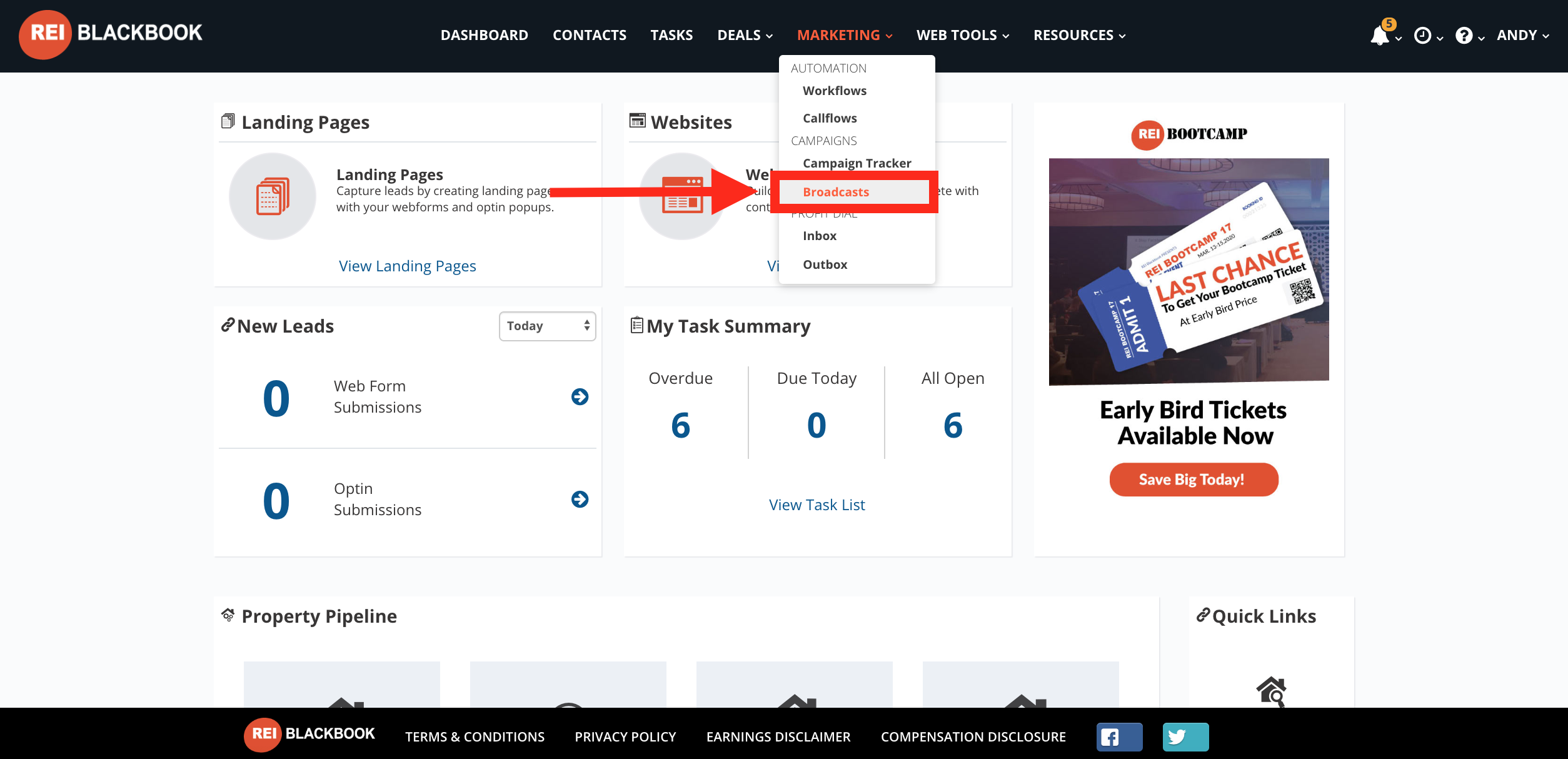 Step 2: Click on the TEXT BLAST box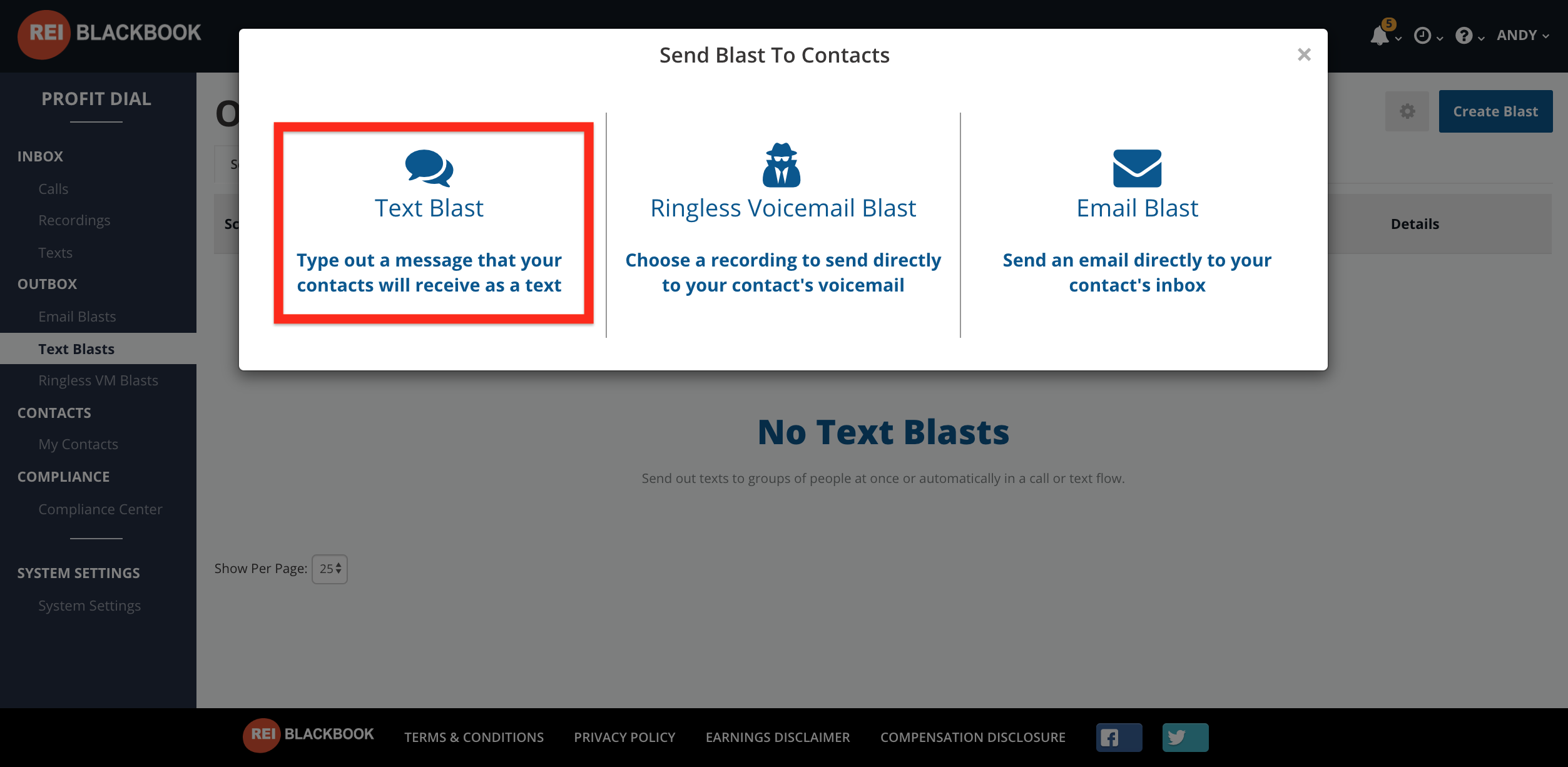 Step 3: Choose which one of your phone numbers you want to send the Text from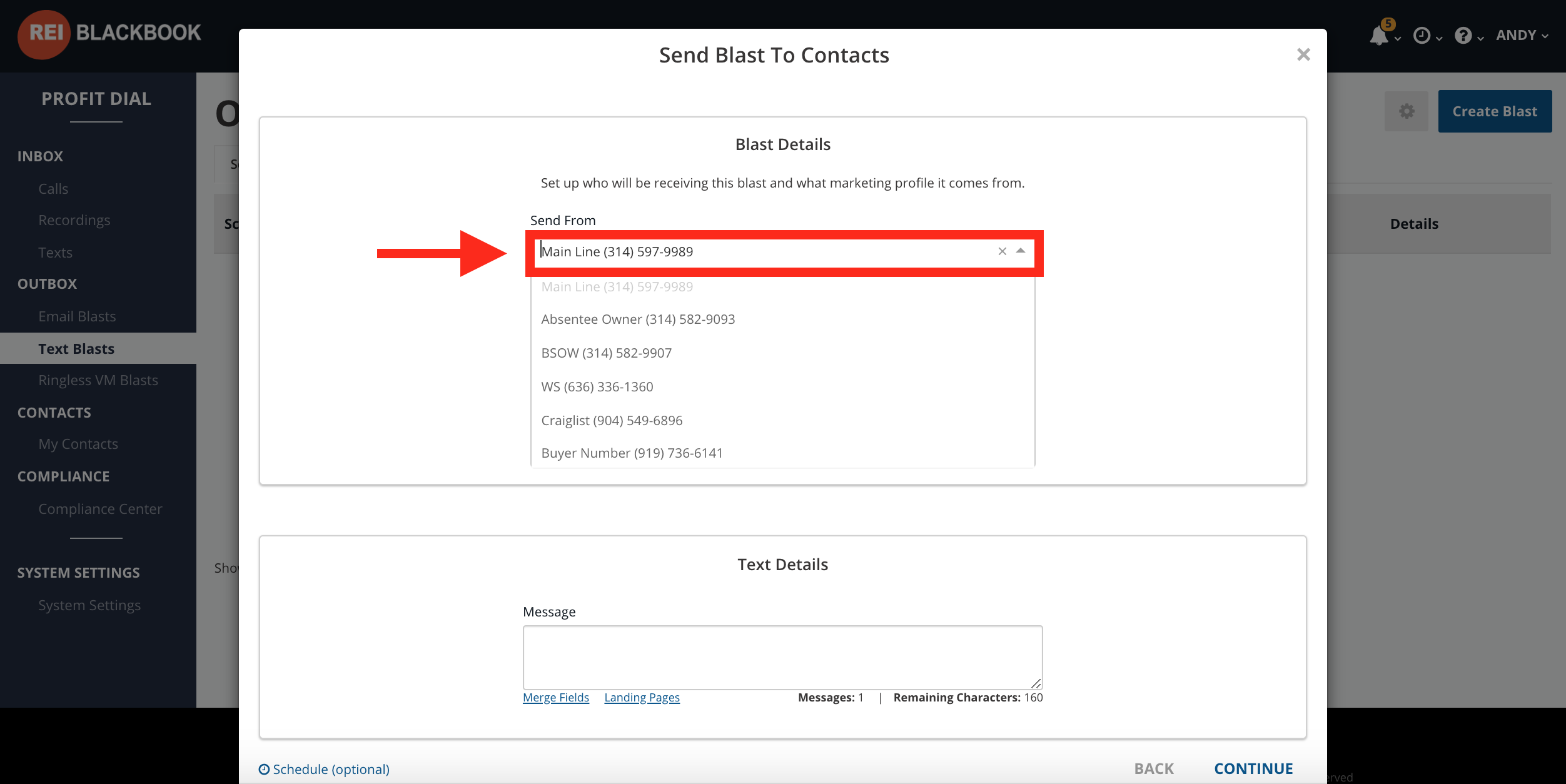 Step 4: Choose either the INDIVIDUAL CONTACTS to send your Text to OR select a TAGGED GROUP of contacts.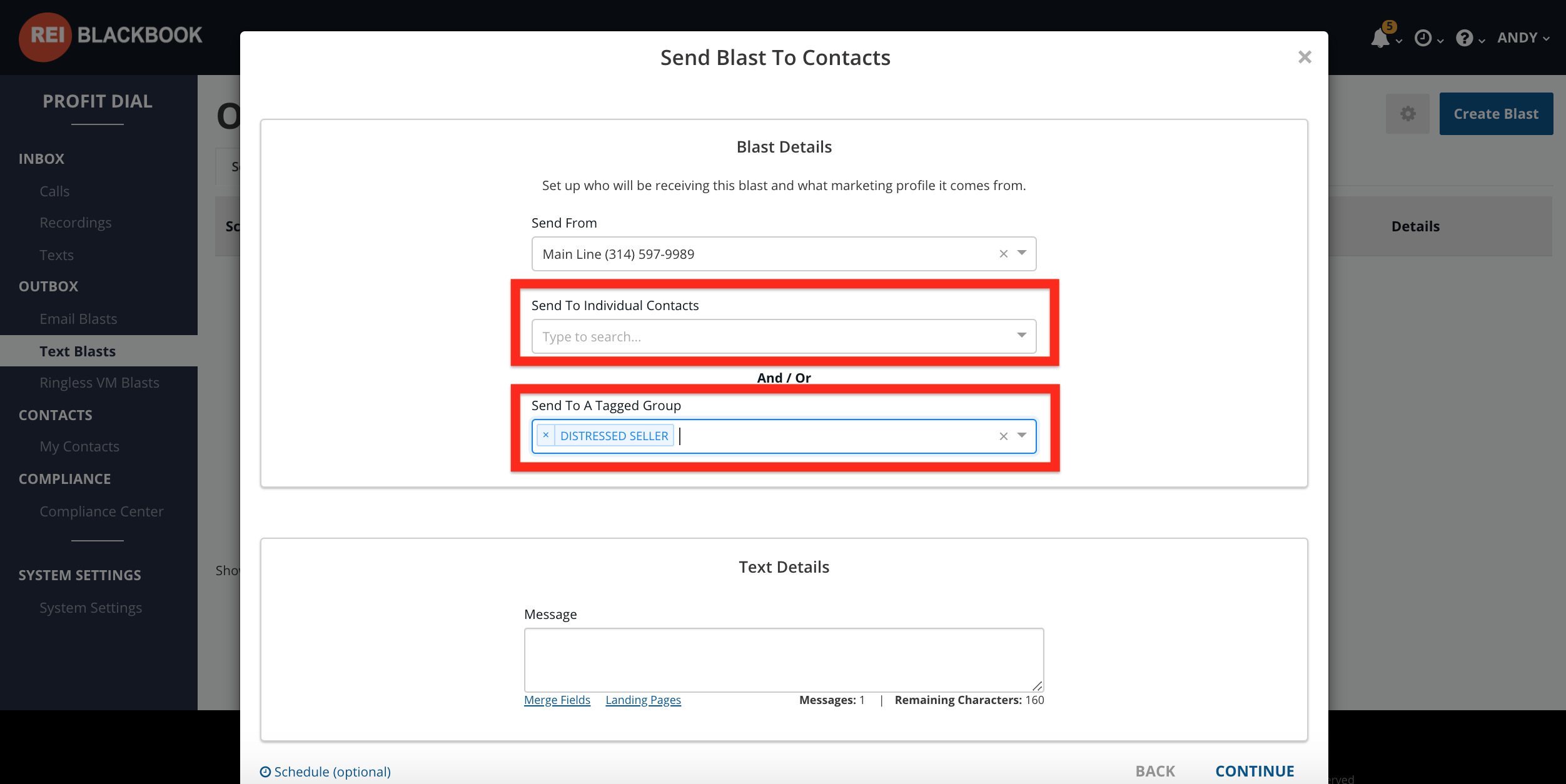 Step 5: Type your MESSAGE that you would like sent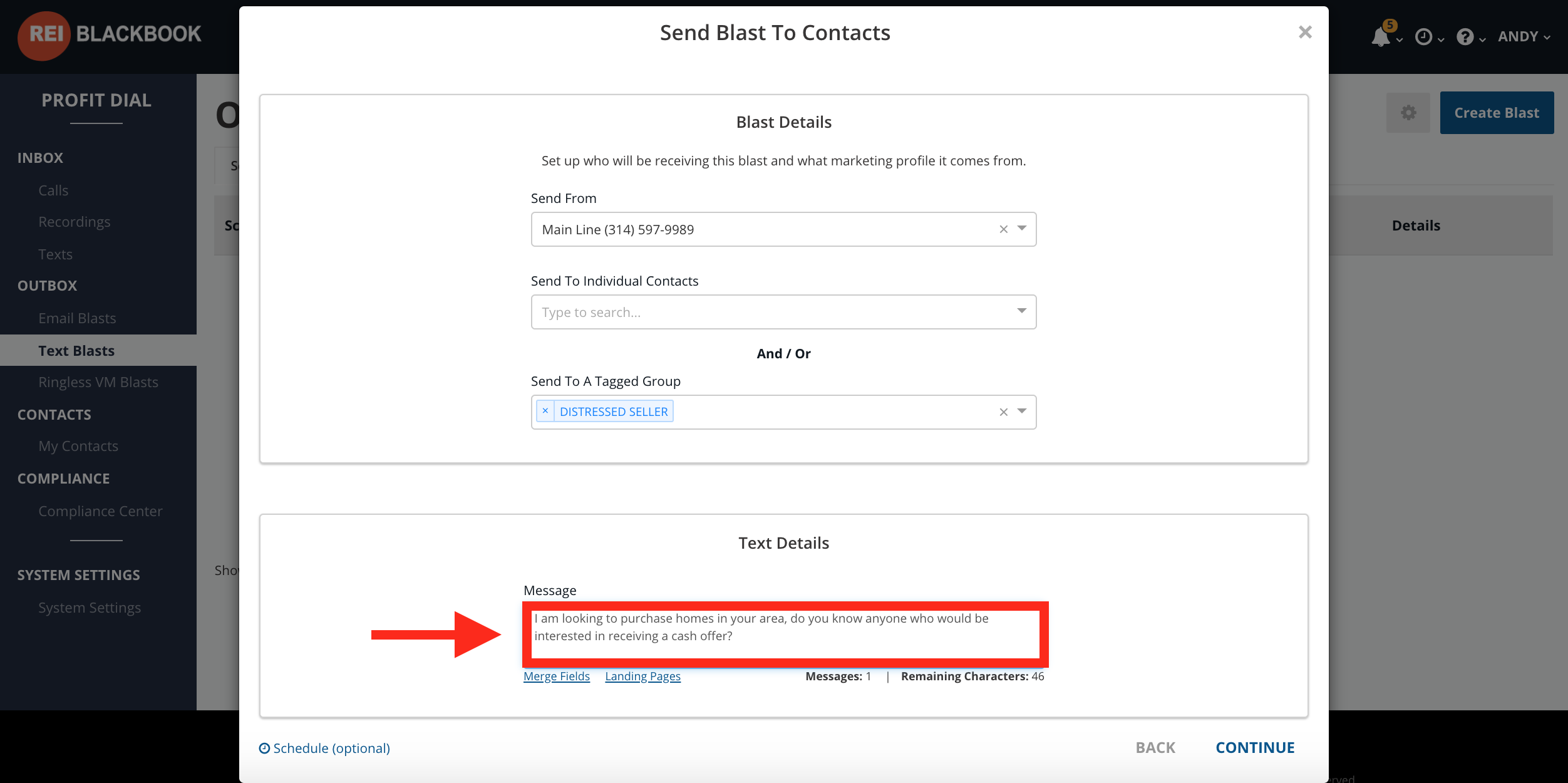 Step 6: If you would like to SCHEDULE (optional) the Date & Time for this Text to be sent, complete the Schedule section. If you would like to send now, you can skip this step and move to Step 7.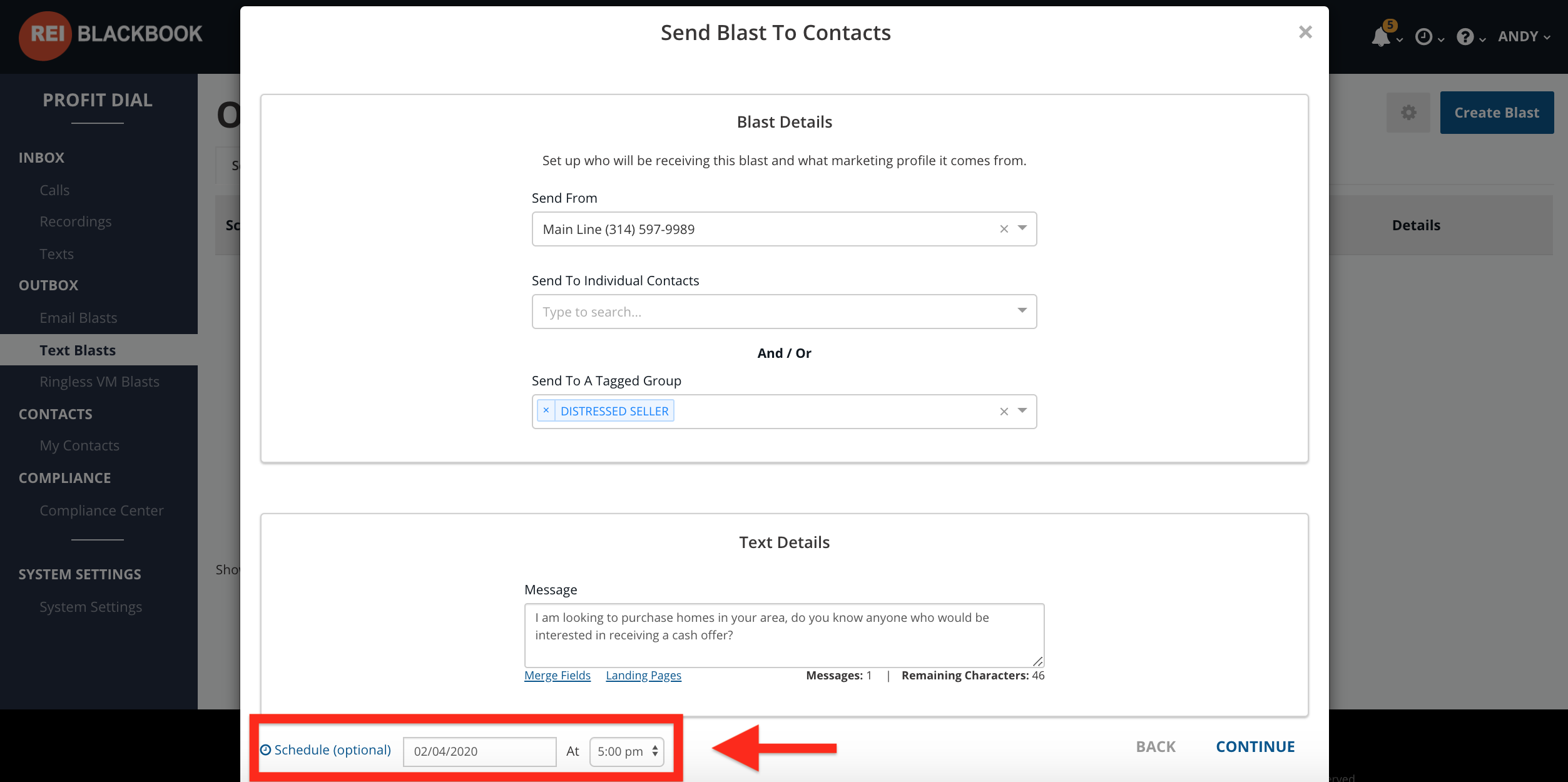 Step 7: Click the CONTINUE button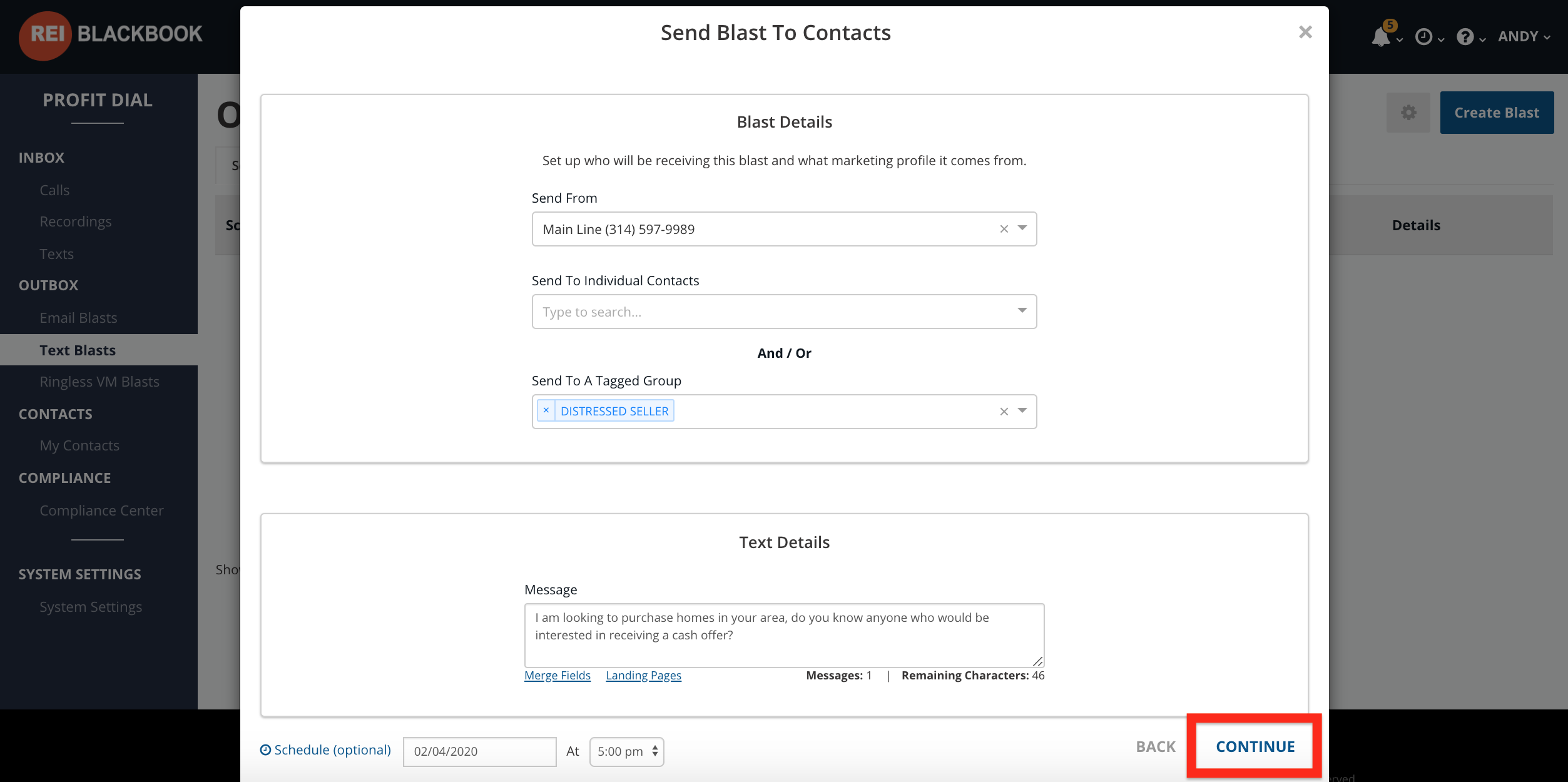 Step 8: Review your Blast Summary & Text Preview and then click SEND TEXT BLAST