Let's Use the Maximum Offer Calculator
A maximum allowable offer is a real estate investor's highest price point in a deal where they can expect to make a profit with a low risk of losing money.
Objectives
In this support article, you will learn step-by-step how to use the maximum offer calculator.
1. Click on Deals located on your dashboard menu at the top of the page. In the drop-down menu, click on Property Pipeline.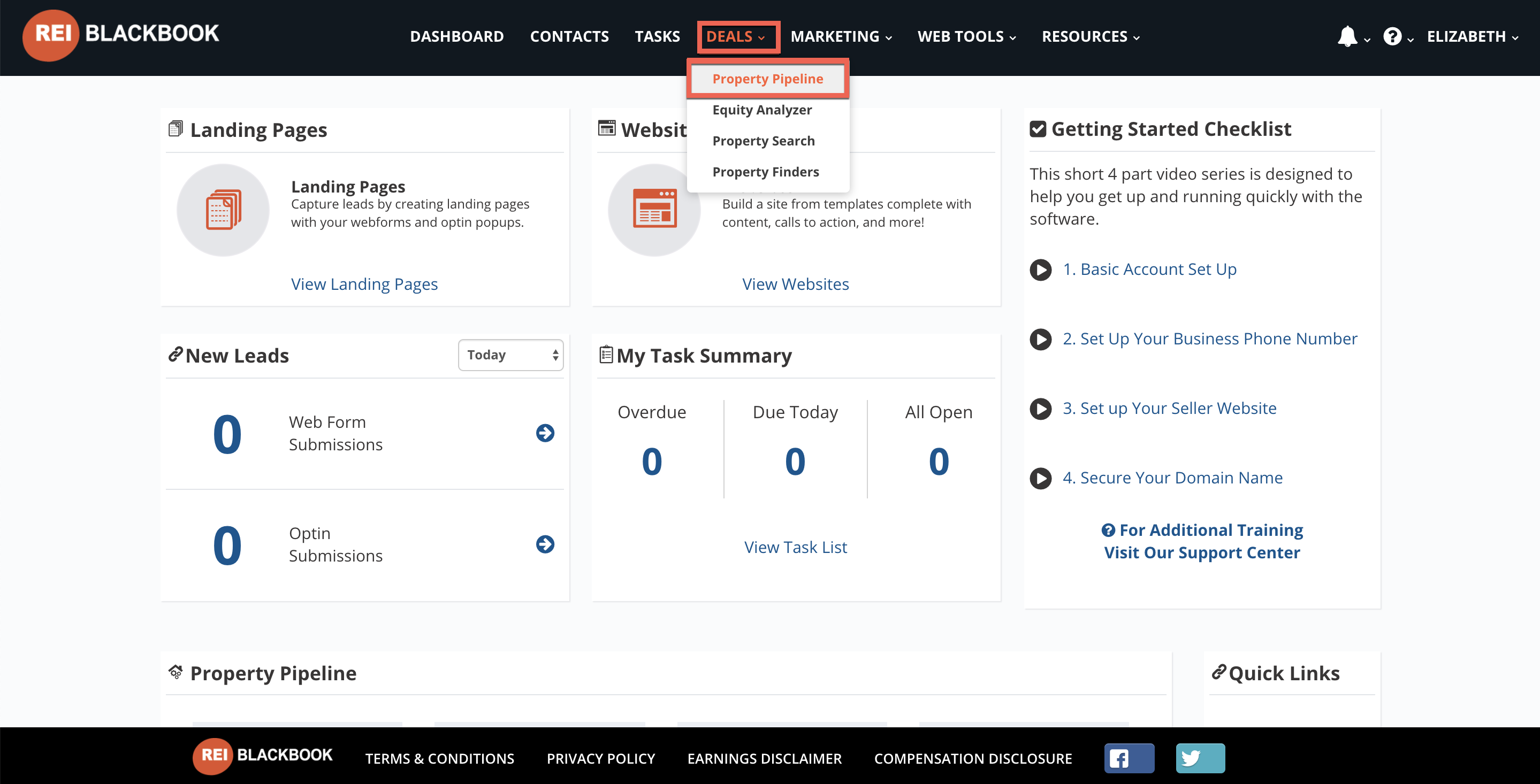 2. Hover your mouse over an address that you want to calculate and click on the pencil icon.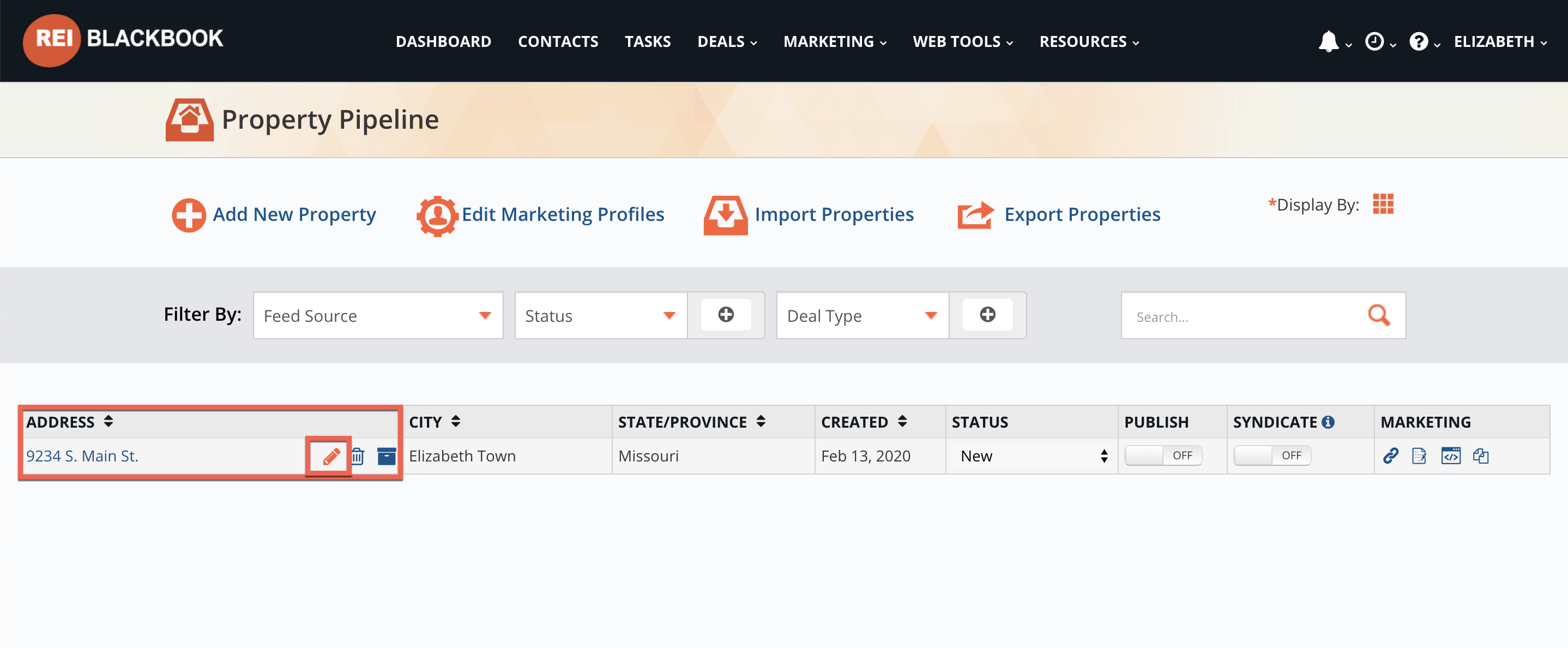 3. You will be directed to a new page. Click on Comps located in the tab menu bar.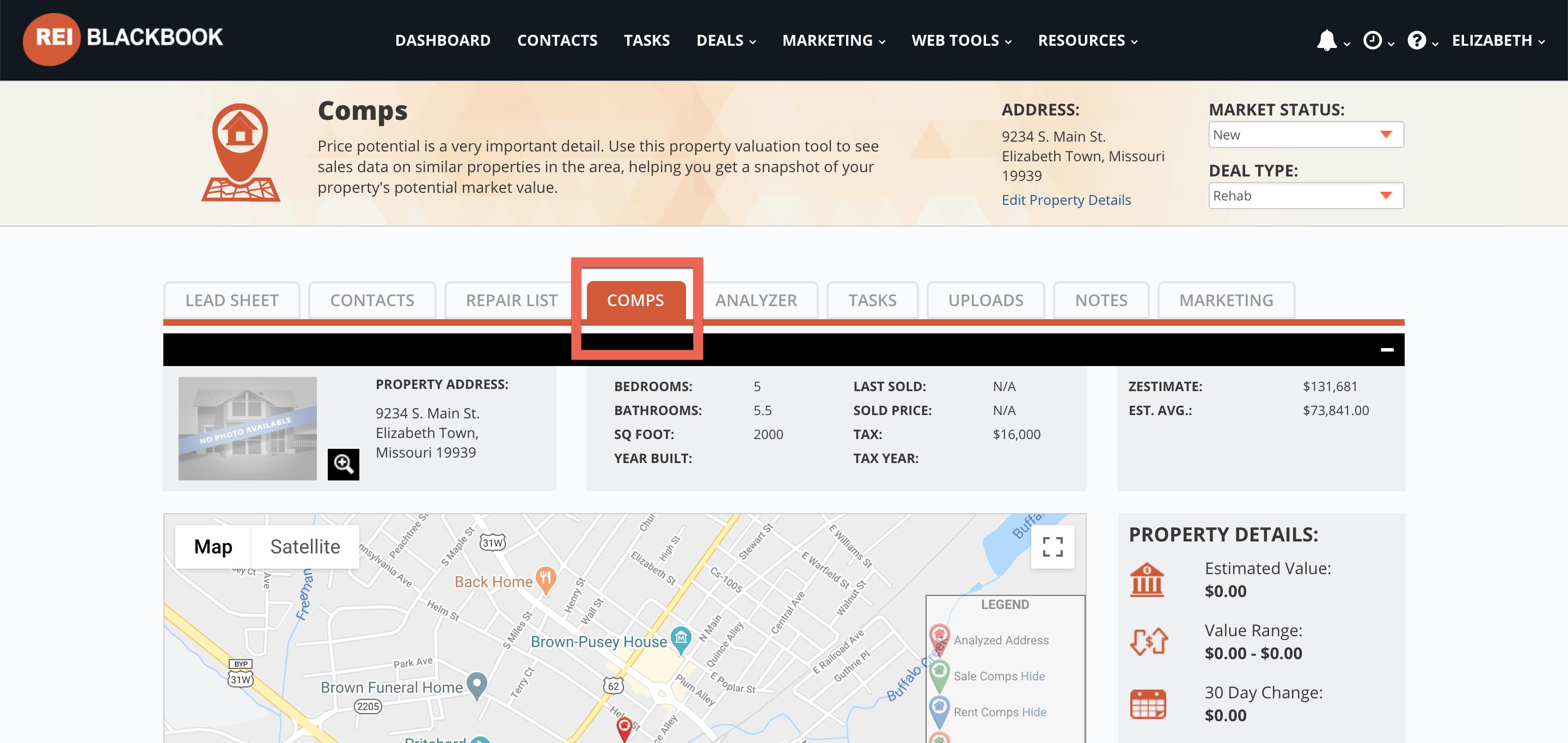 4. Scroll down to the bottom of the page. Click on Max Offer Calculator.

5. A pop-up box will appear and from there, you can fill in the information in the boxes provided. Click on Save & Close when finished.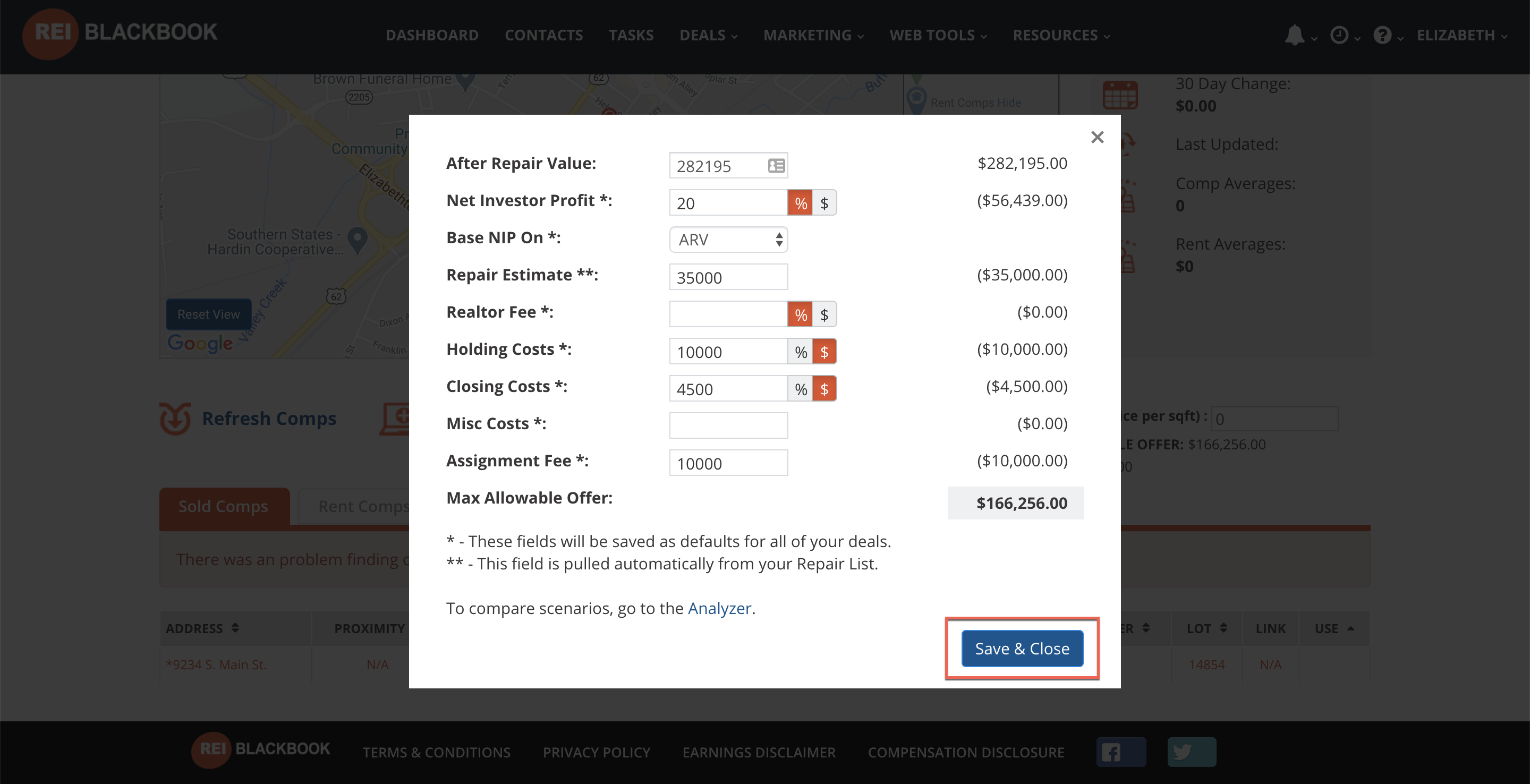 Thank You!
We appreciate you taking the time to learn how to use the max offer calculator! It is important that you have this basic item down, so you can move on to more important tasks.