The Property Search feature of REI BlackBook allows you to search for properties that other REI BlackBook members have listed for sale or rent. To learn how to use this search feature please follow the instructions below. 
From your account's Dashboard click on Deals and select Property Search from the drop down menu.



Fill out the fields to narrow down the search. You can select from the following fields:




Address - type in the exact address of the property
State/Province - select the state for US and Province for Canada
Zip/Postal Code
Status - select whether Active or Expired properties
Minimum Price
Maximum Price
Bed Room count
Bathroom count
Listing Type
Deal Type
Property Type


Click on Search to search for properties for sale, or rent. If there are any properties available then a list populate after clicking the Search button. 


*Note: Click on Clear to start a new search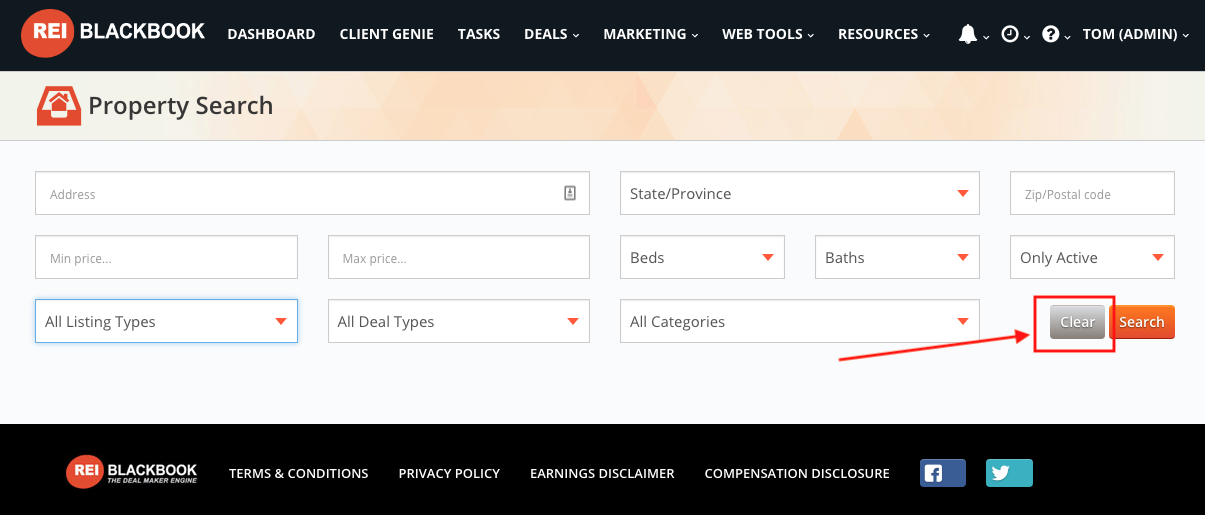 You can now use the Property Search feature inside your REI BlackBook account to see if there's any properties available in your area. If you have any questions or concerns about the information listed above contact us at support@reiblackbook.com.