Importing Properties in REI BlackBook is simple and can be done in a few steps. Just make sure that your list is in the form of a CSV file with neatly organized columns and information. This is key for a successful import.
1. Click on Deals and select Property Pipeline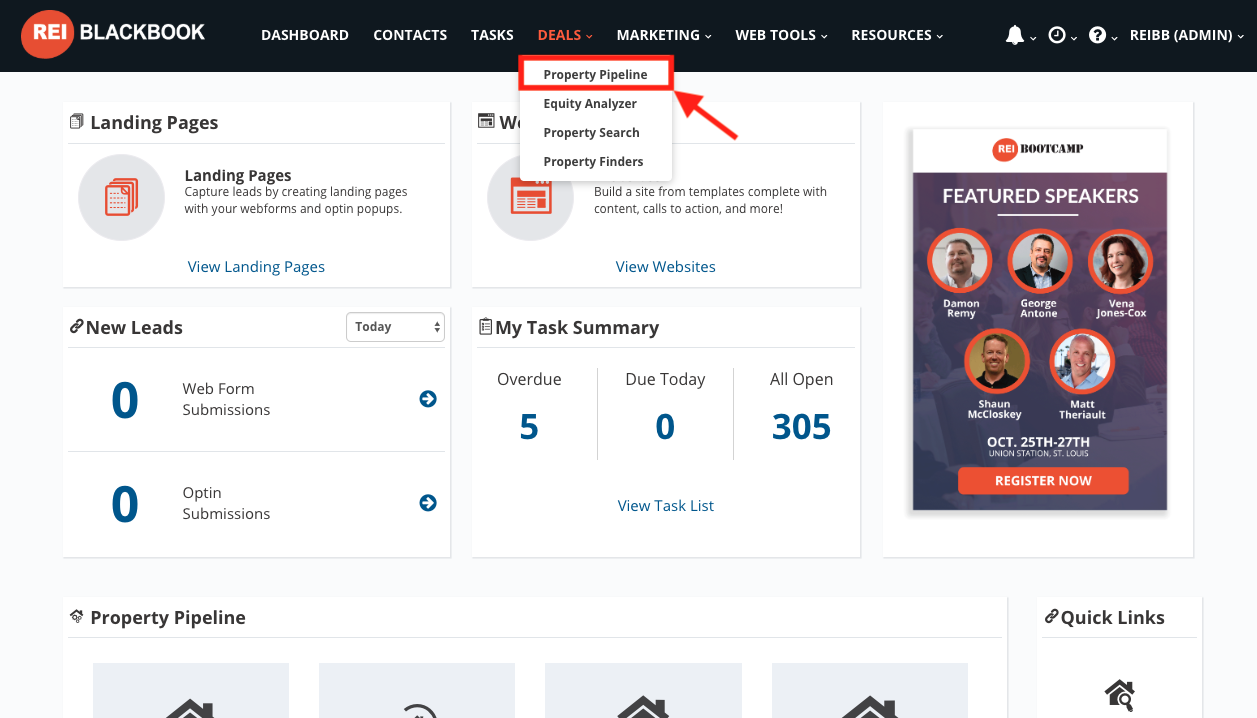 2. Click Import Properties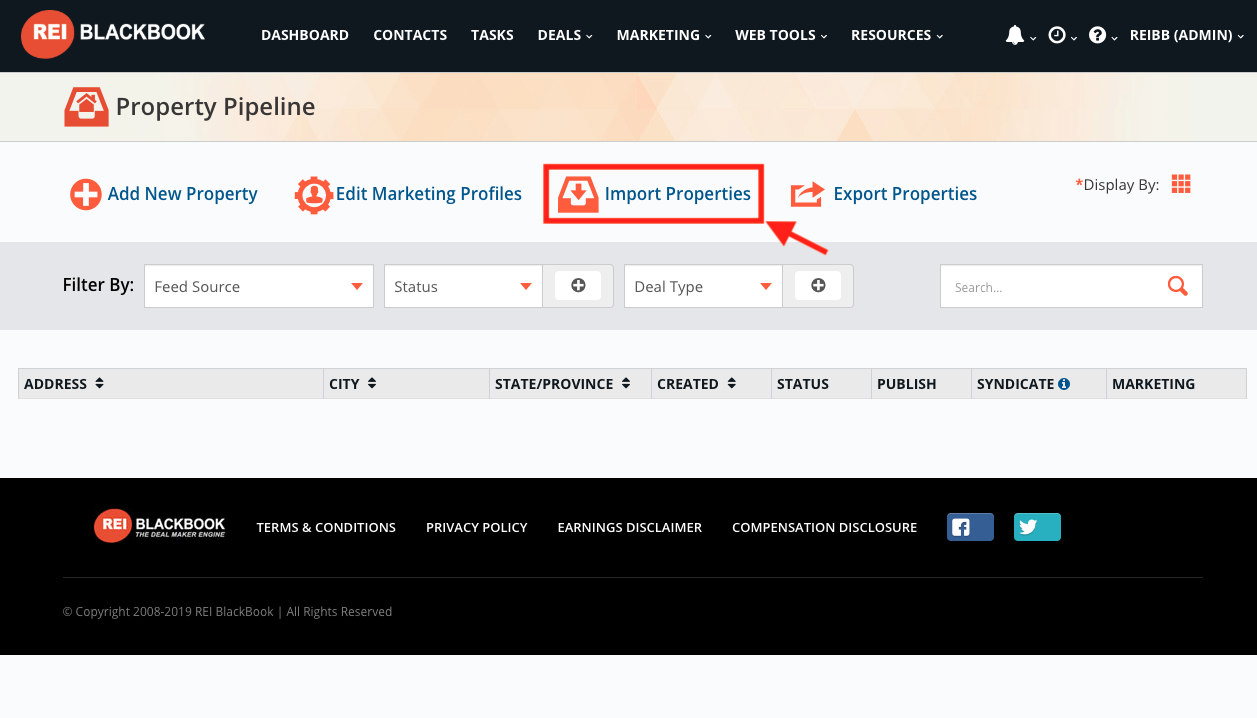 3. Select Choose File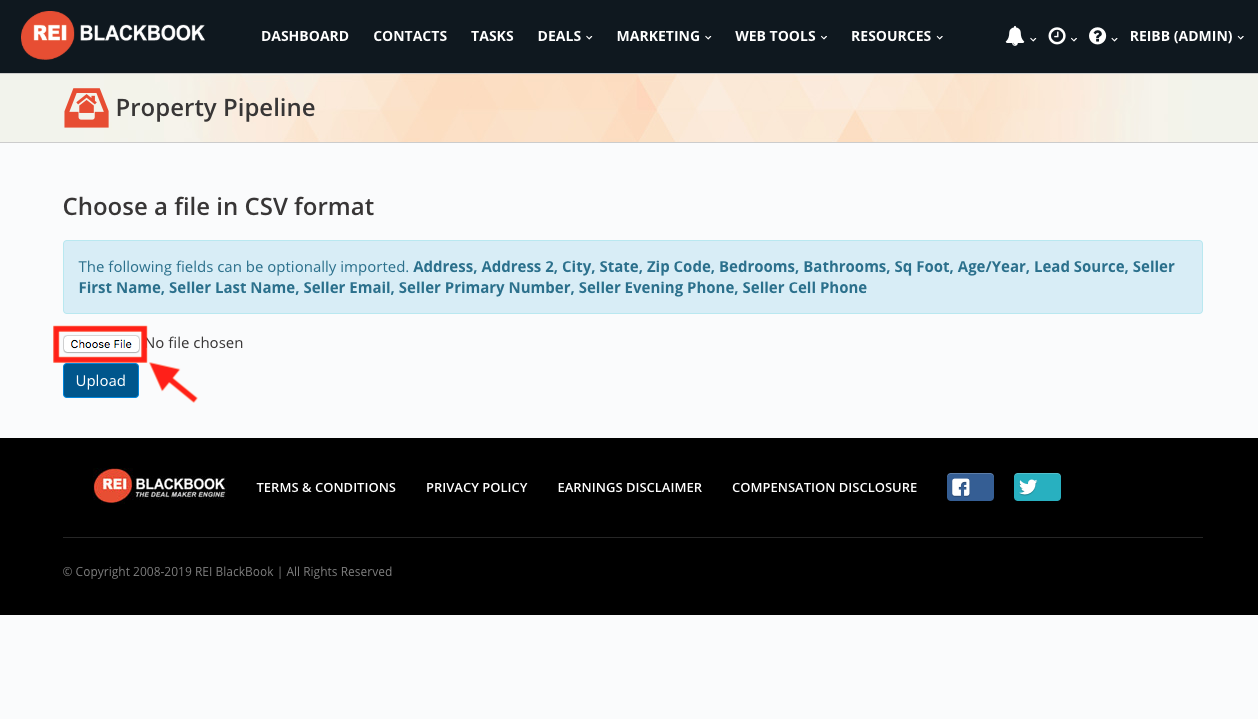 4. Navigate to your CSV file and click Open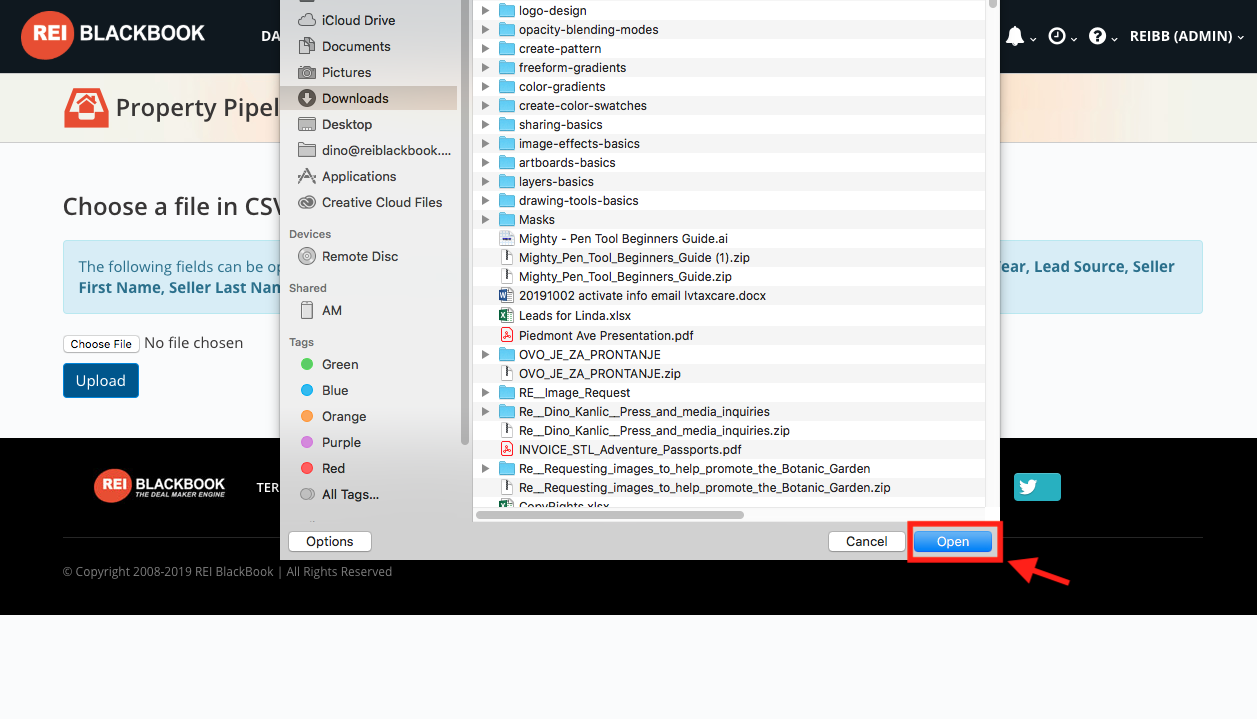 5. Click Upload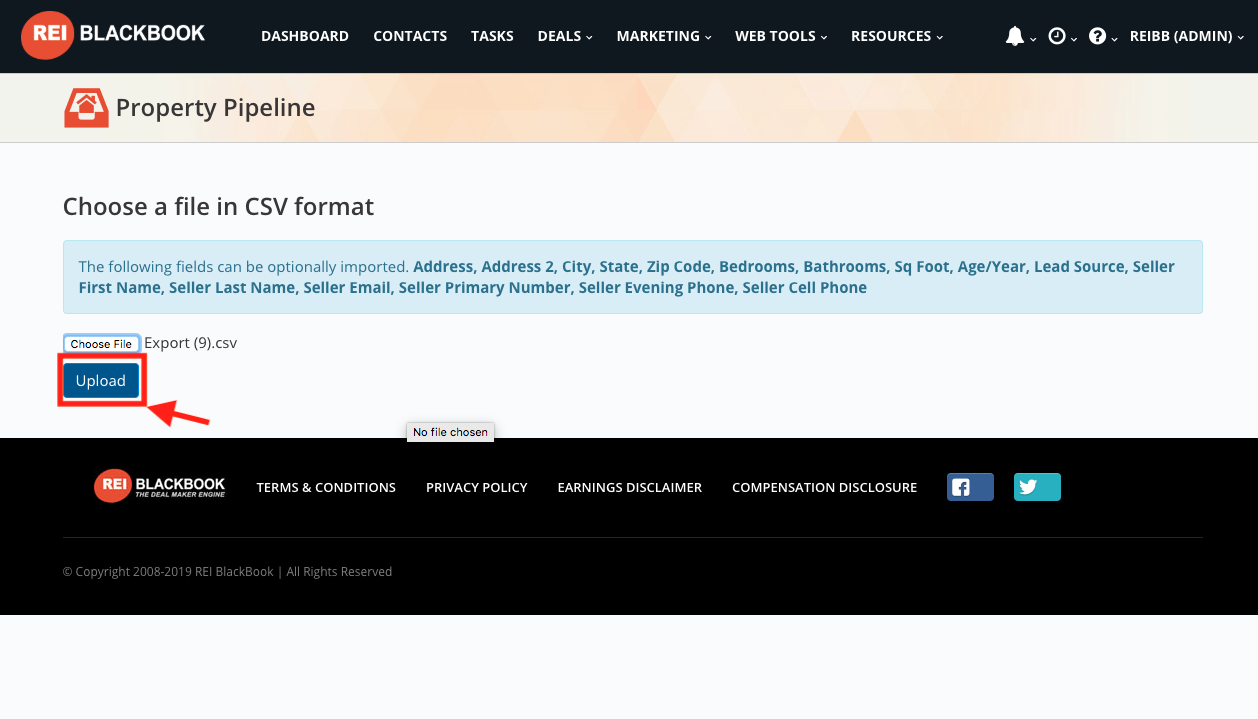 6. Make sure that the fields in your Property Pipeline match up with those in your CSV file.
Note that you can only import the following fields: Address, Address 2, City, State, Zip Code, Bedrooms, Bathrooms, Sq Foot, Age/Year, Lead Source, Seller First Name, Seller Last Name, Seller Email, Seller Primary Number, Seller Evening Phone, Seller Cell Phone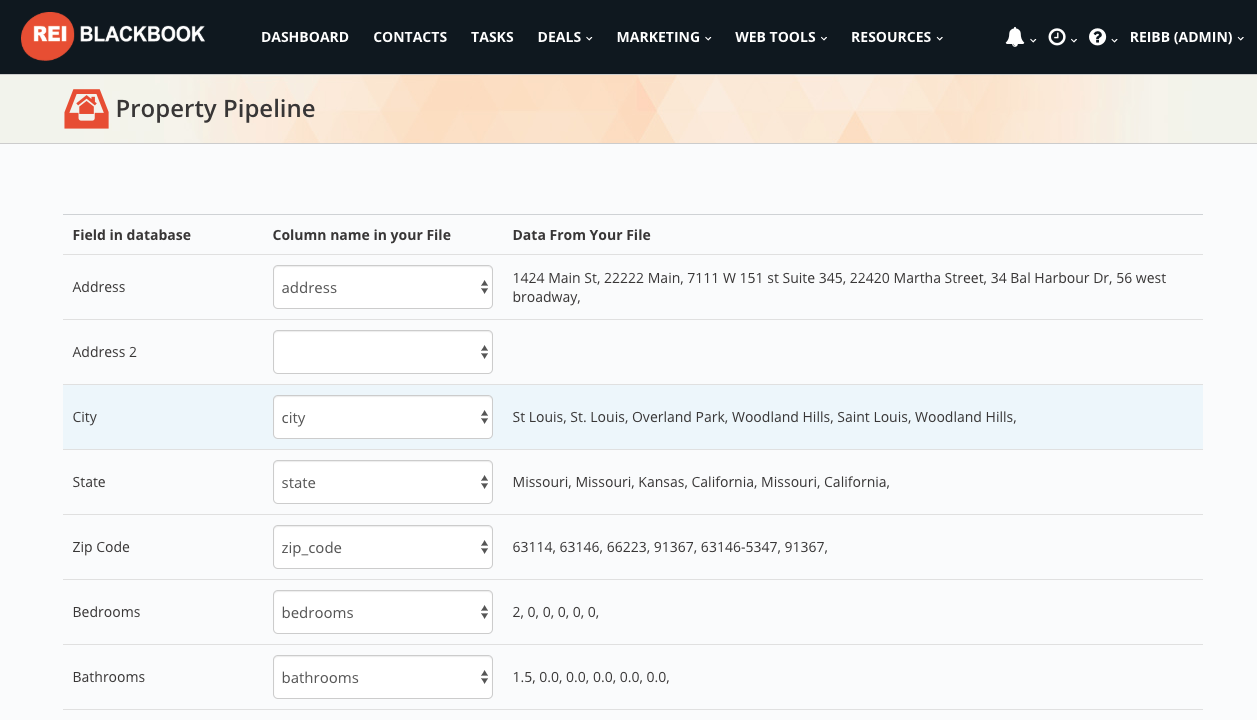 7. After everything matches up correctly click Run Import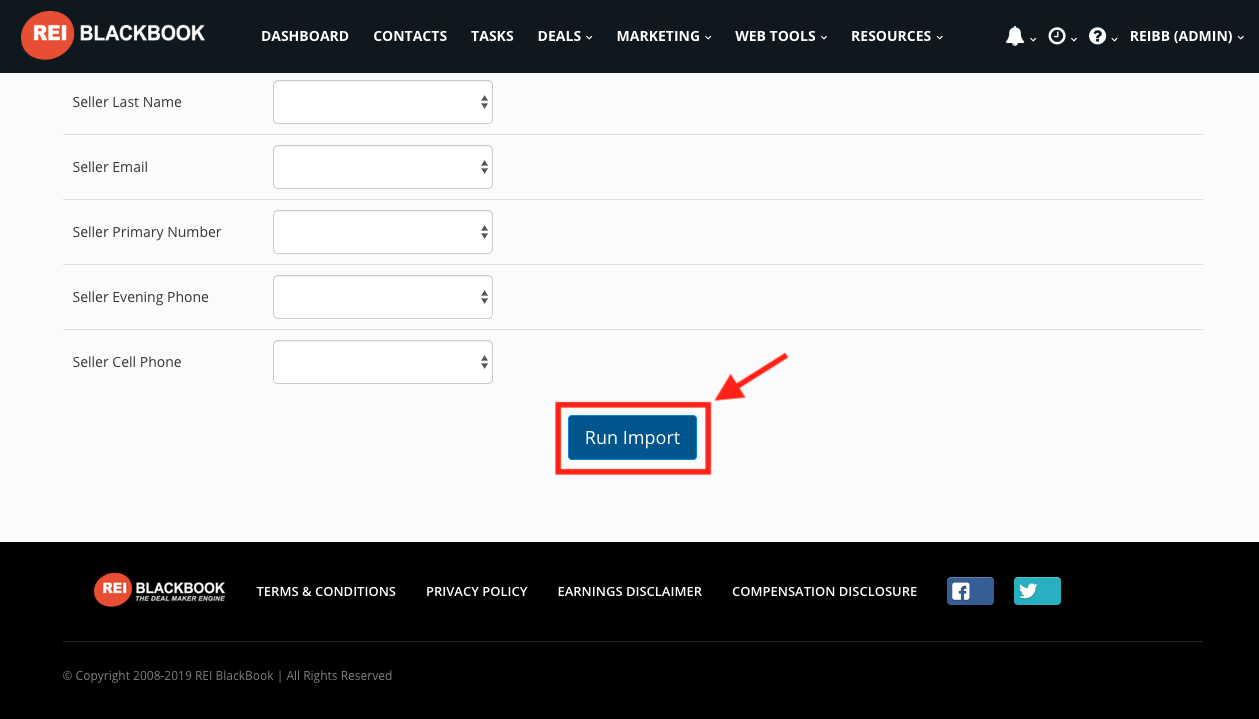 You will now see all of the properties in your pipeline.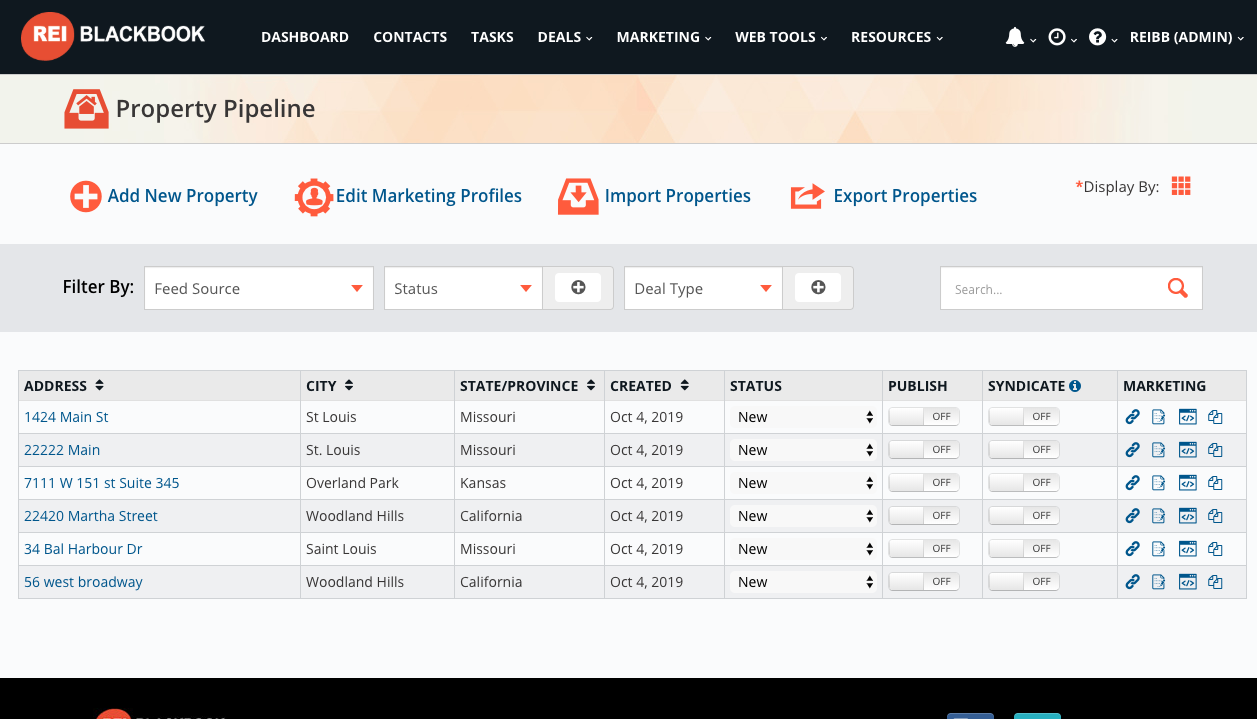 If you have any questions or comments please contact us at support@reiblackbook.com