Let's Set Up Simultaneous Ring
Did you know that you can now have incoming calls forwarded to a group of people at the same time? You can easily do this with the Simultaneous (Simo) Ring function inside of your Callflow Builder! Incoming calls will ring everyone's phone at the same time and connect to the first person to answer so that you will never miss a call.
Please note that the Simultaneous Ring feature is only available on the Accelerator plan. To find out more about our plans click on our Review Current Subscription Plan article.
Objectives
In this support article, you will learn step-by-step how to set-up Simultaneous Ring inside of a Callflow.
Steps
1. Log in to your REI BlackBook Account. Click on Marketing located at the top of your dashboard menu. In the drop-down, click on Callflows under Automation.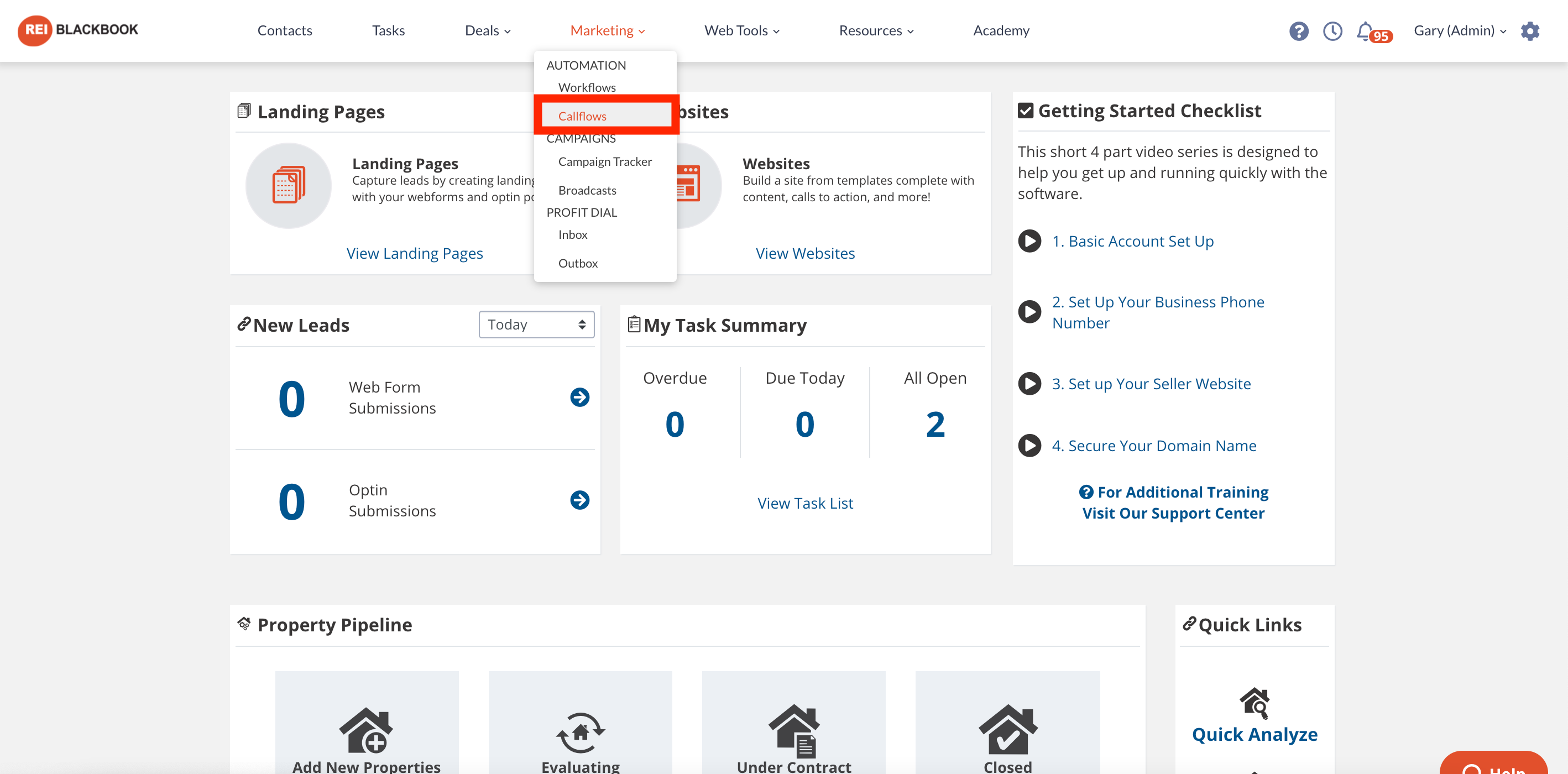 2. Click on Add New Callflow located in the right-hand corner.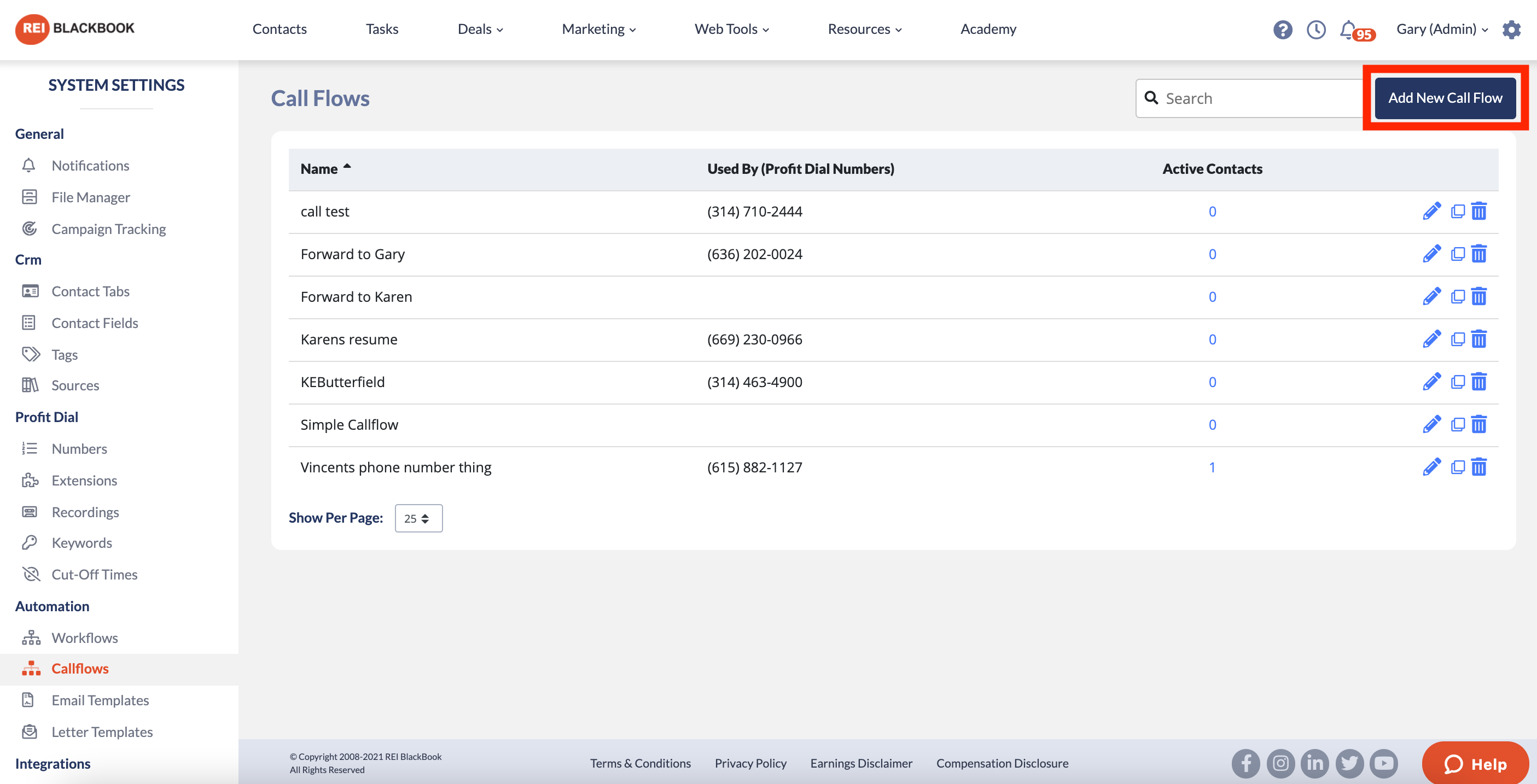 3. Click on the Simultaneous Ring icon.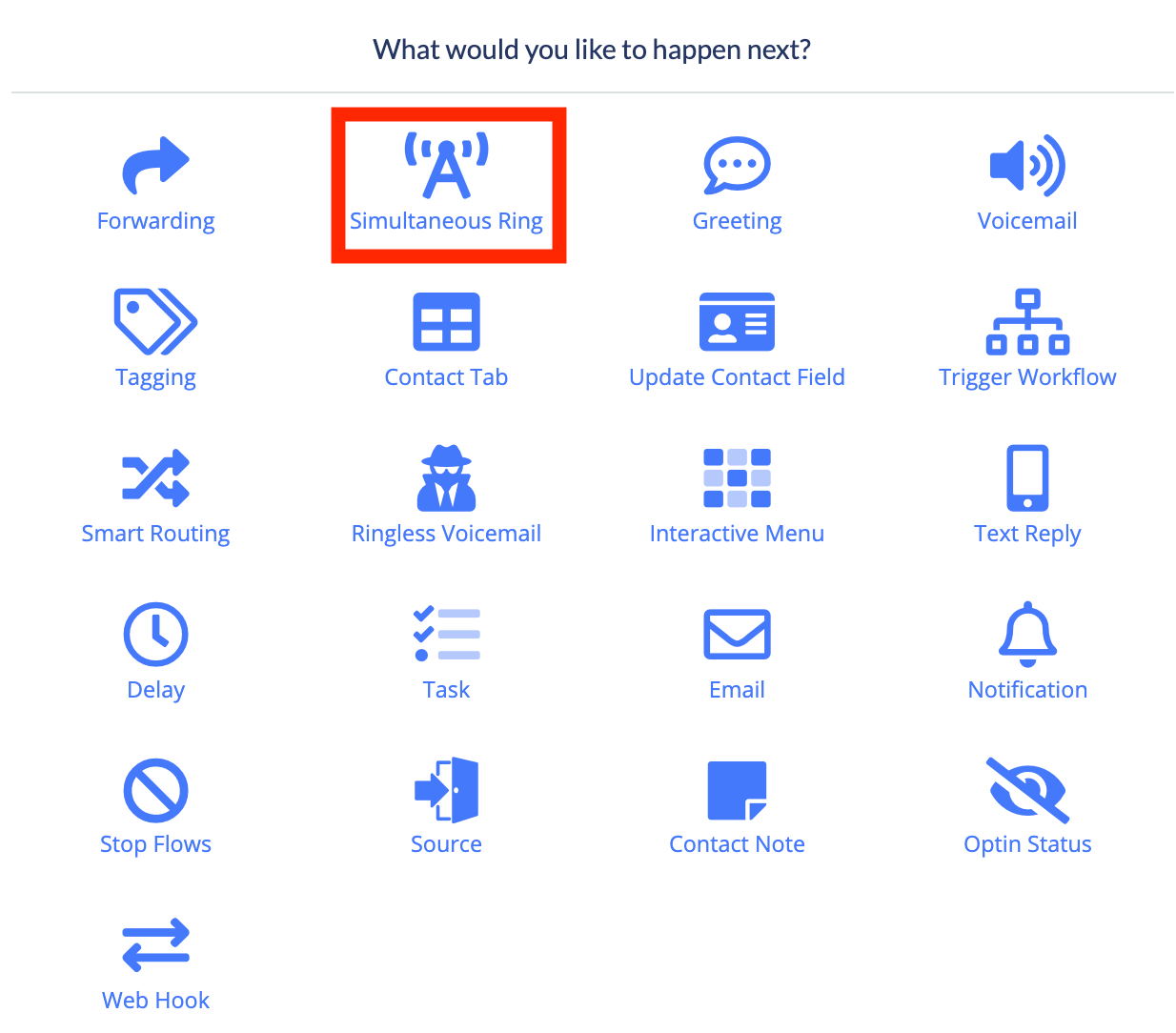 4. Next, you will want to enter the phone numbers which you want your call forwarded to. This will let the system know which people you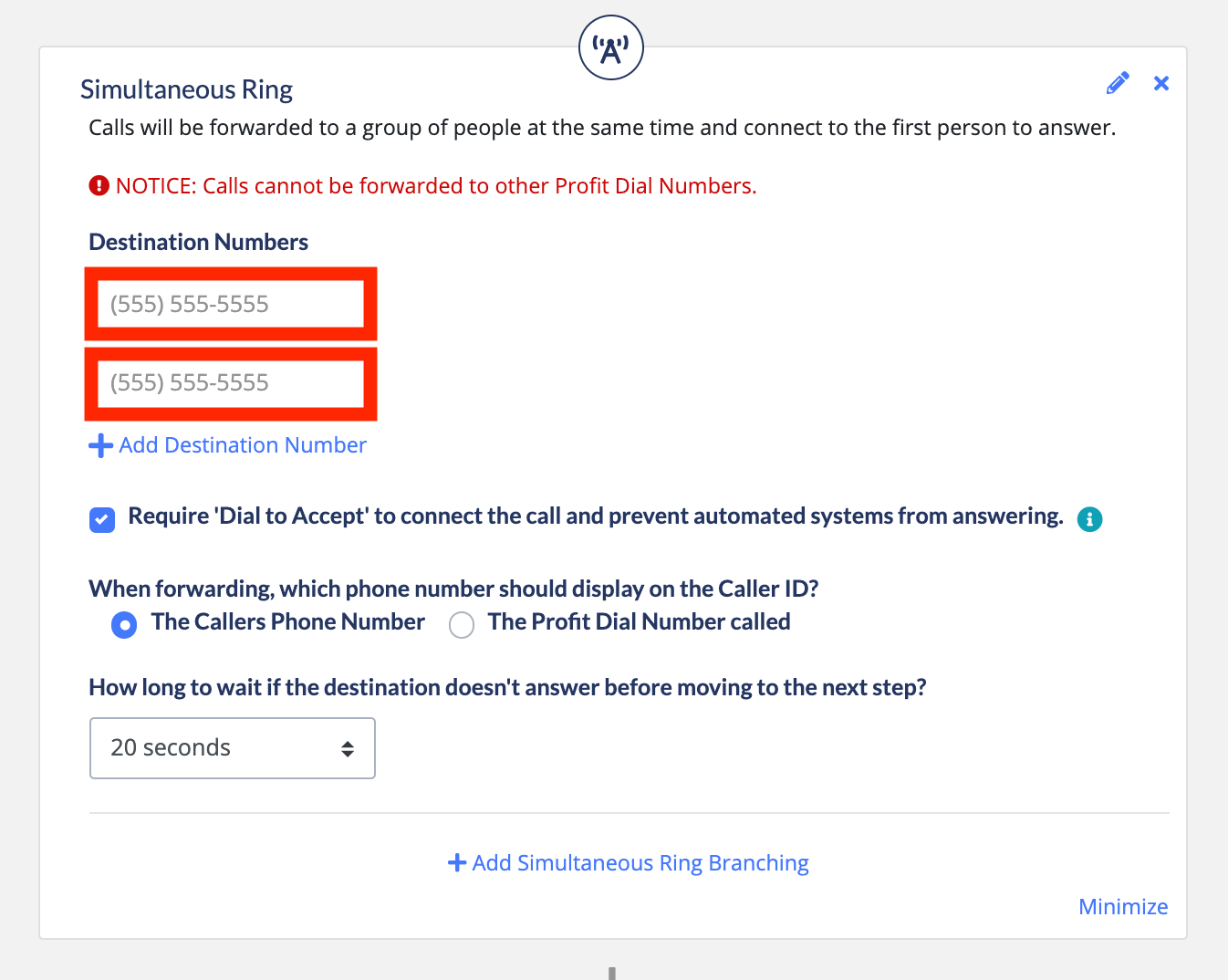 5. Click the Save & Close button and you are done!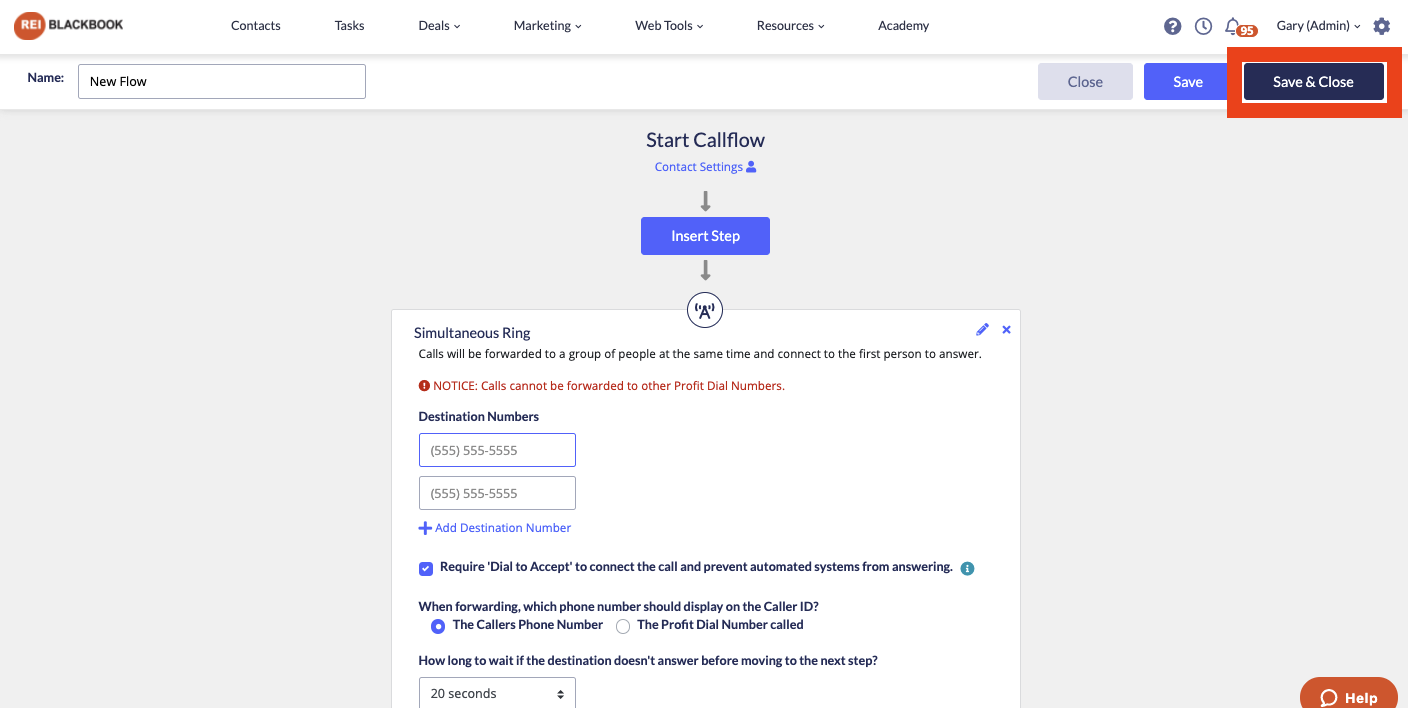 Thank You!
We appreciate you taking the time to learn how to add Simultaneous Ring to a Callflow!