Let's Build a Follow-up Workflow
Following up with prospects and leads can be time consuming especially if you're running a business solo. You didn't sign up to work 24/7 and you want to have a life outside of the office.
Your REI BlackBook workflows are here to help you become a follow-up master, which will save you time and energy. Are you ready to dominate with automated workflows?
We have put together a short video to show you a quick glimpse into the power of workflows that will grow your business without sacrificing your personal life.
To watch the video, click here.
Objectives
In this support article, you will learn step-by-step how to build a follow-up workflow using email and ringless voicemail.
Steps
1. Log in to your REI BlackBook Account. Click on Marketing located at the top of your dashboard menu. In the drop-down, click on Workflows under Automation.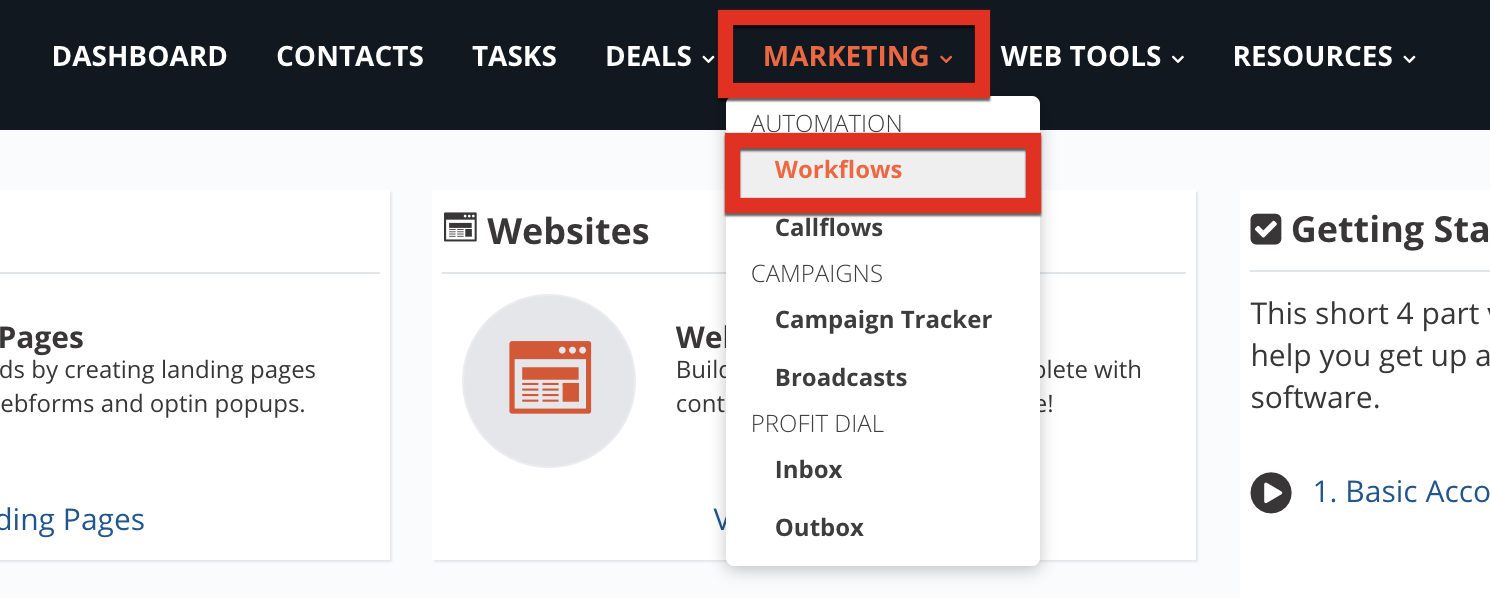 2. You will be directed to your workflows page. Click on Add New Workflow in right-hand corner.

3. You will be directed to your workflow builder. Click on the box next to Name on the left-hand side of the page and type in a name for your workflow.
For example: Cold Lead Follow-up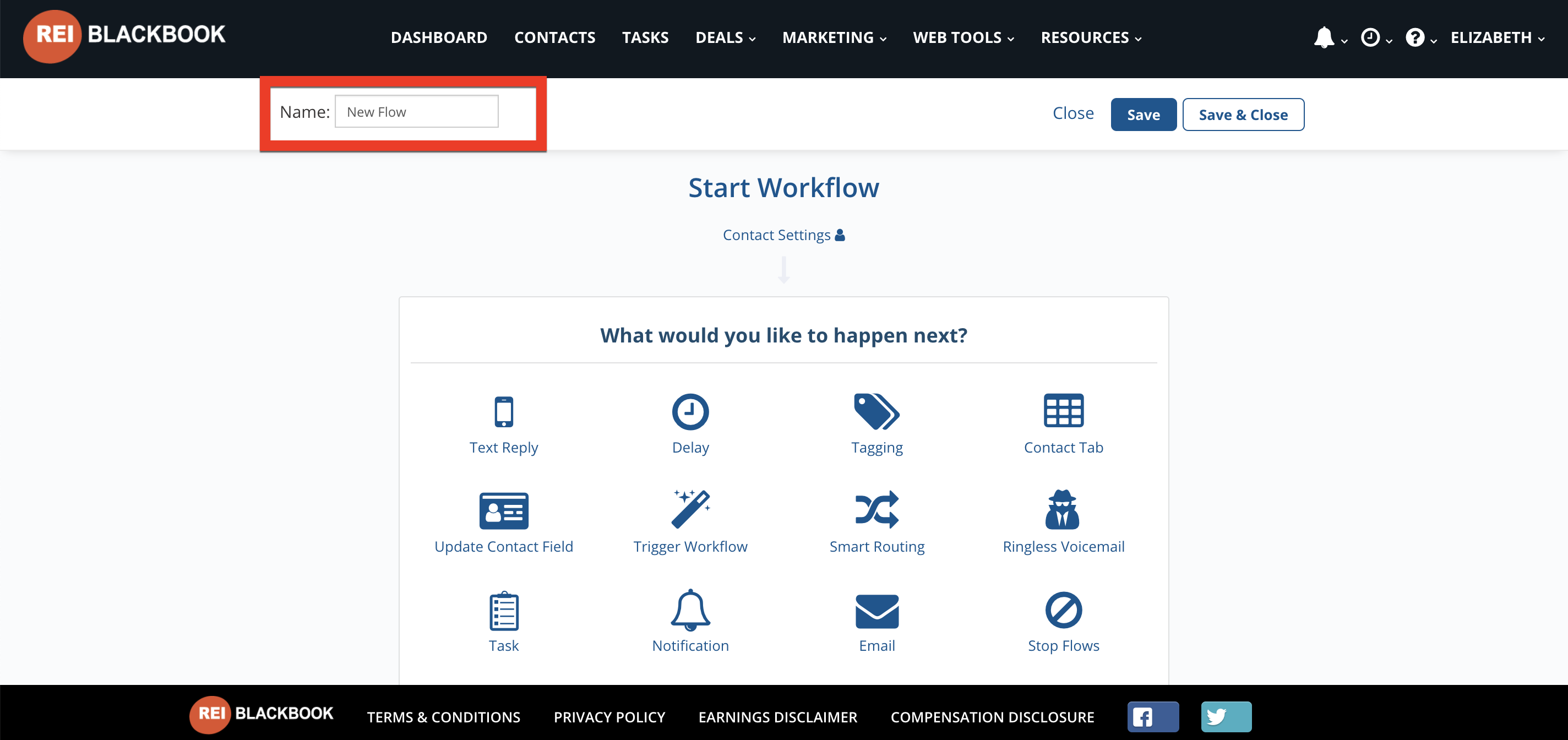 4. To follow up with an email, click on Email.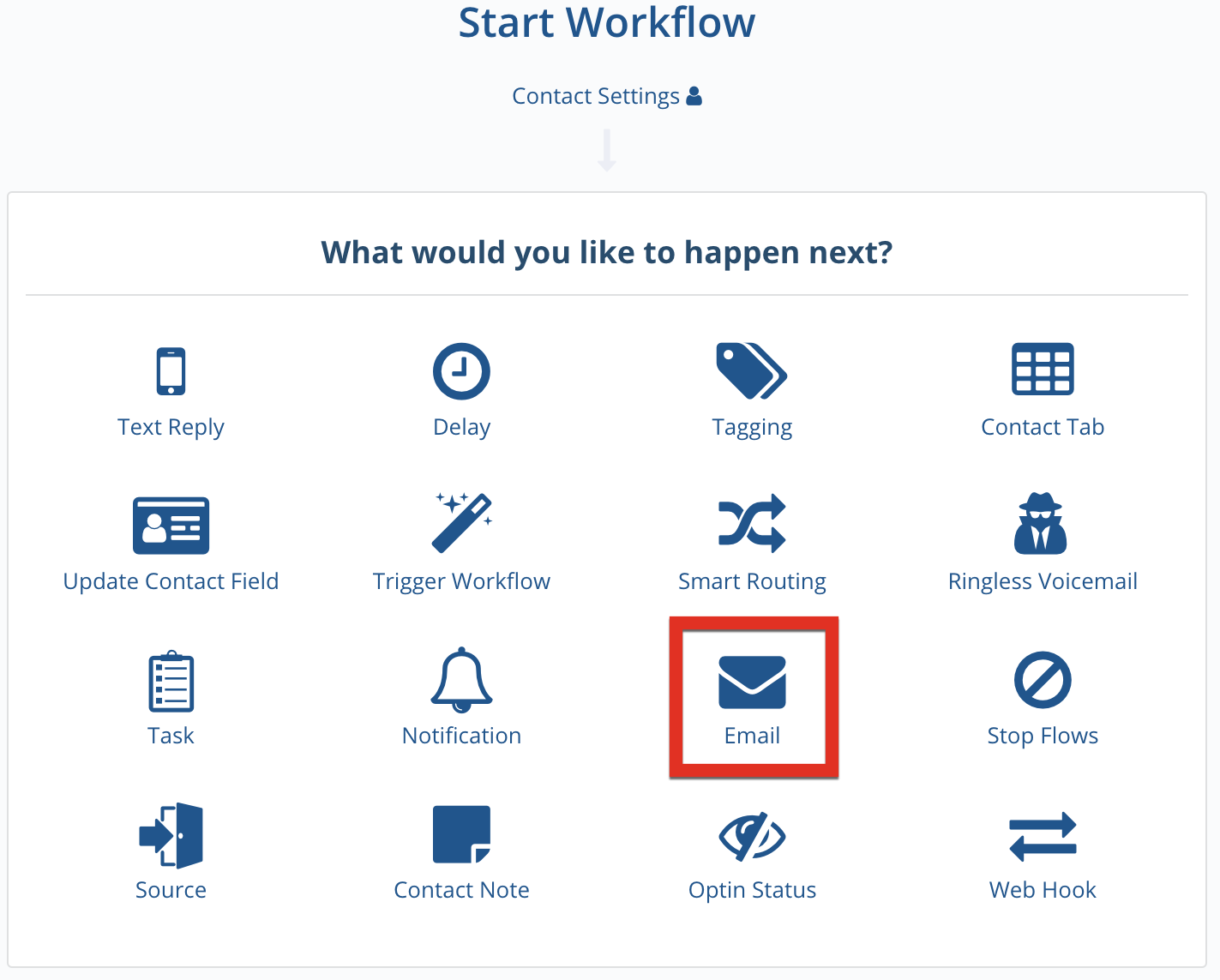 5. Under Send From, click on the box to select your marketing profile. If you have multiple real estate investment businesses, select the business that you are sending this from.
6. Next, you can choose to either use an email that you have already created or create an email right in the workflow builder. If you want to use an email that has been created, click on Use an Email Template. Under Choose an email template, click on the box to select an email template.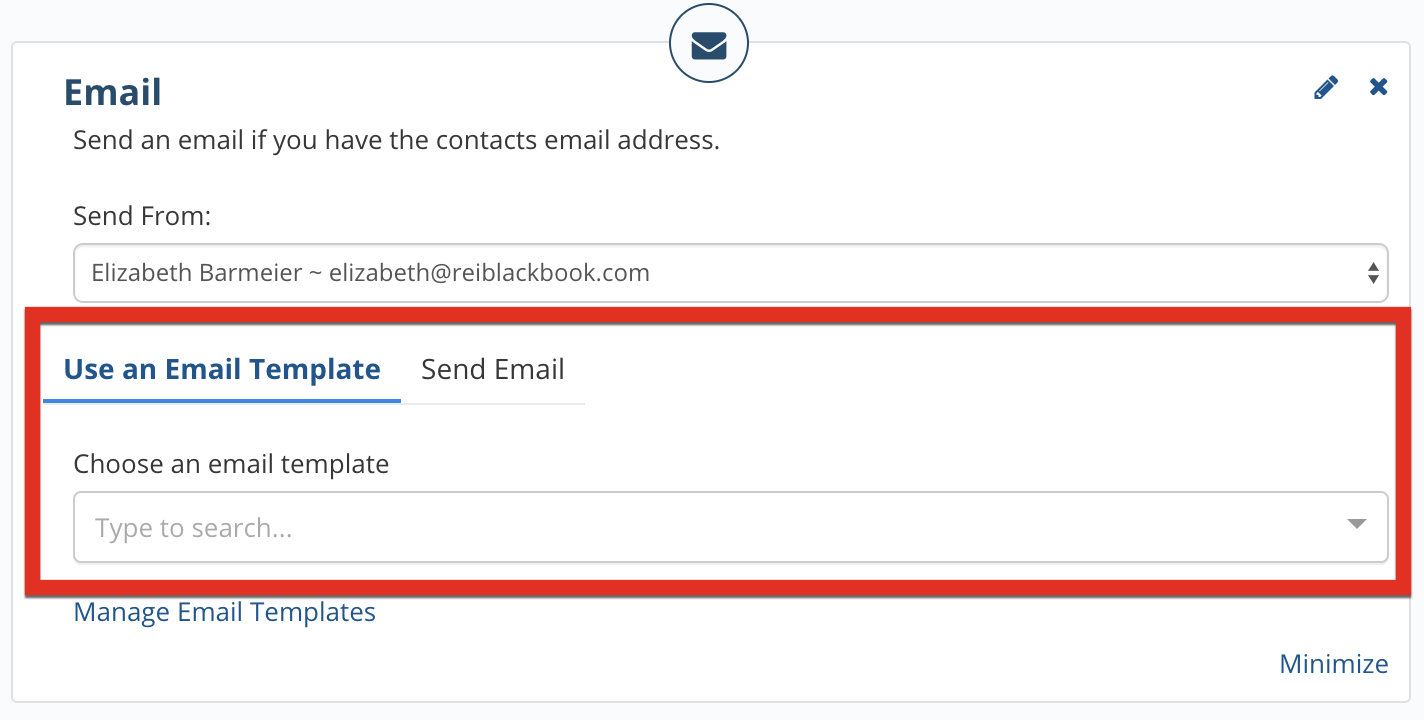 If you want to create an email in the workflow, click on Send Email. In the boxes provided, type in the subject and the body of the email. Use merge fields to include information about a specific contact or about your business.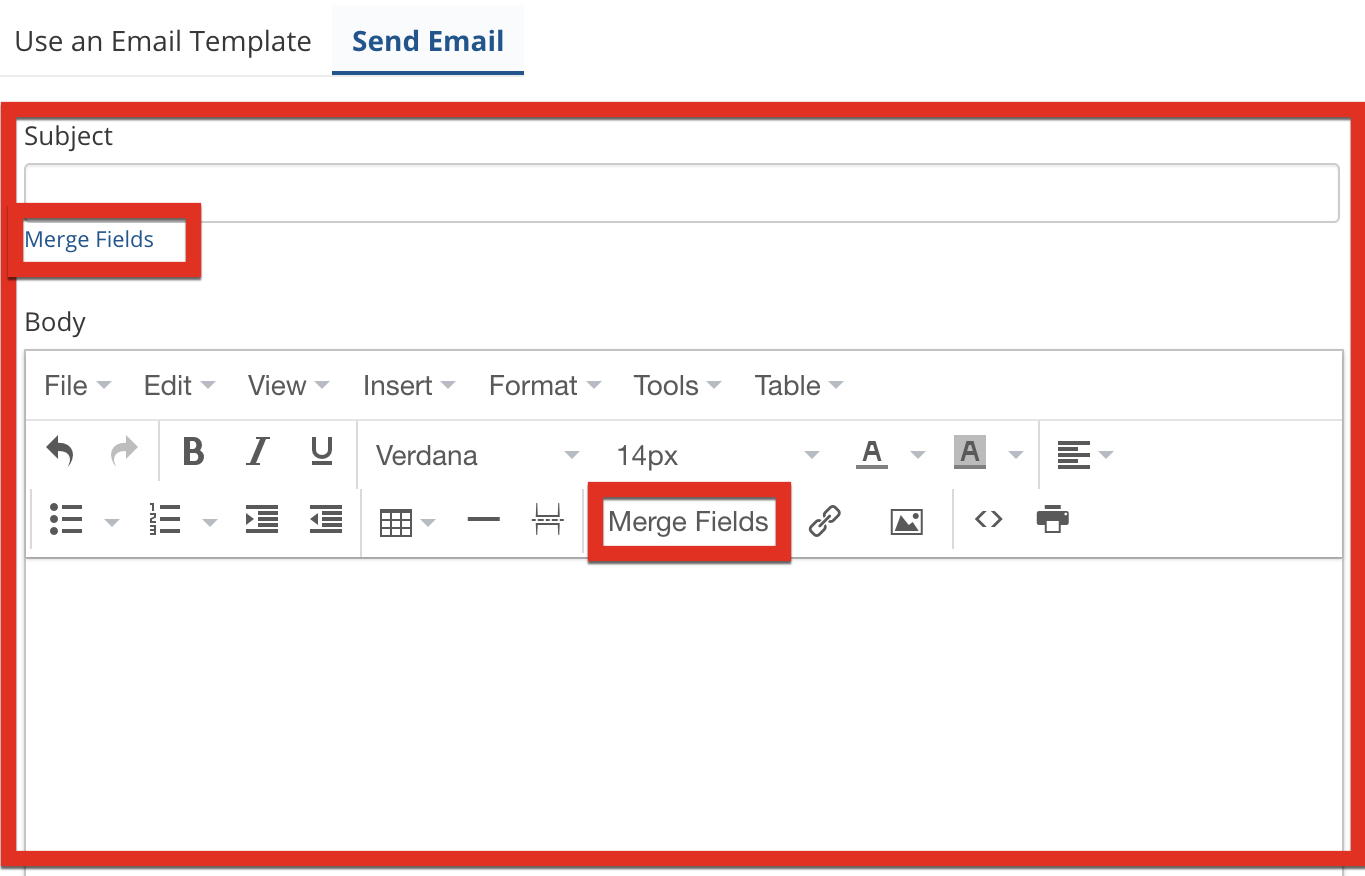 7. After you have an email, maybe you want to wait a few days before sending a ringless voicemail. Click on Delay.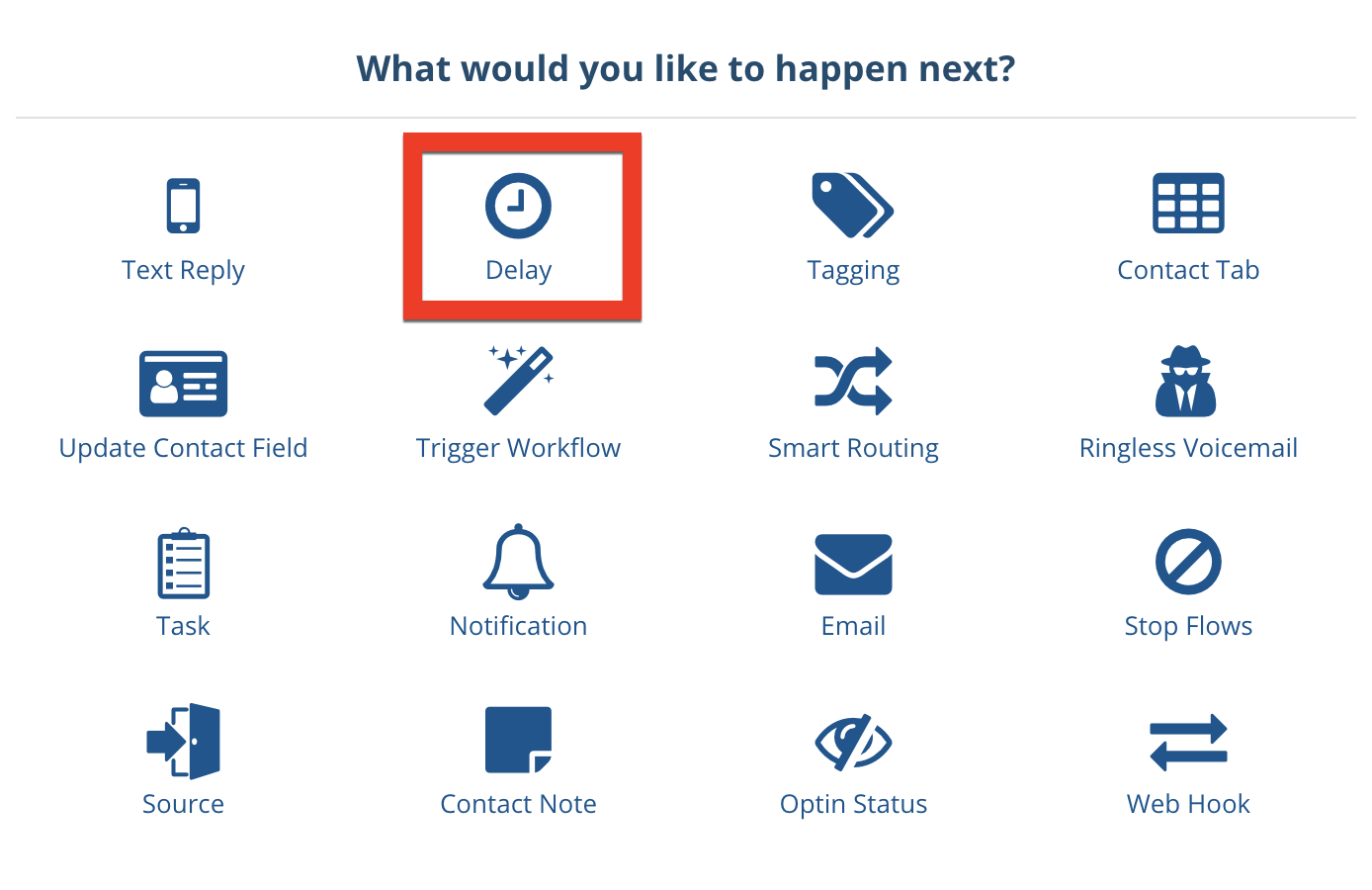 8. Under Wait at least, click on the boxes to choose how many minutes, hours, days, weeks or months you want to wait before sending a ringless voicemail. Next, choose a time by selecting either At, Between or Any Time, for when you want the ringless voicemail to be sent.

9. Next, click on Ringless Voicemail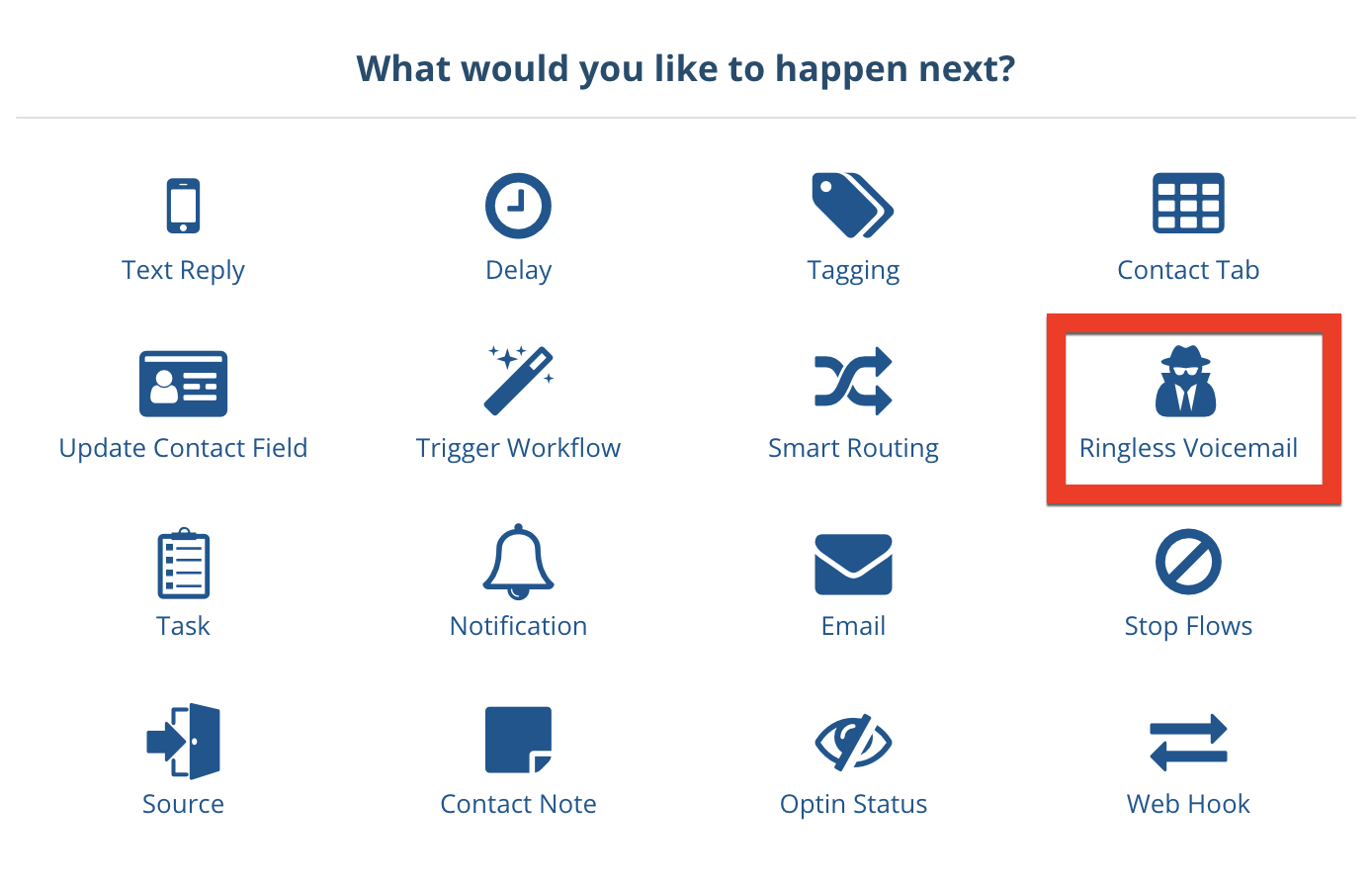 10. Under Existing Recording, click on the box to choose the recording that you want to use. If you haven't created any recordings, click on Manage Recordings.

11. When you are finished building your workflow, click on Save & Close.

12. To apply your workflow to your contacts, click on Contacts located in your dashboard menu at the top.

13. You will be directed to your contacts page. Click on the boxes next to each contact that you want to be on this workflow. Then, click on Actions at the top of the page next to Contacts. In the drop-down menu, select Trigger Workflow.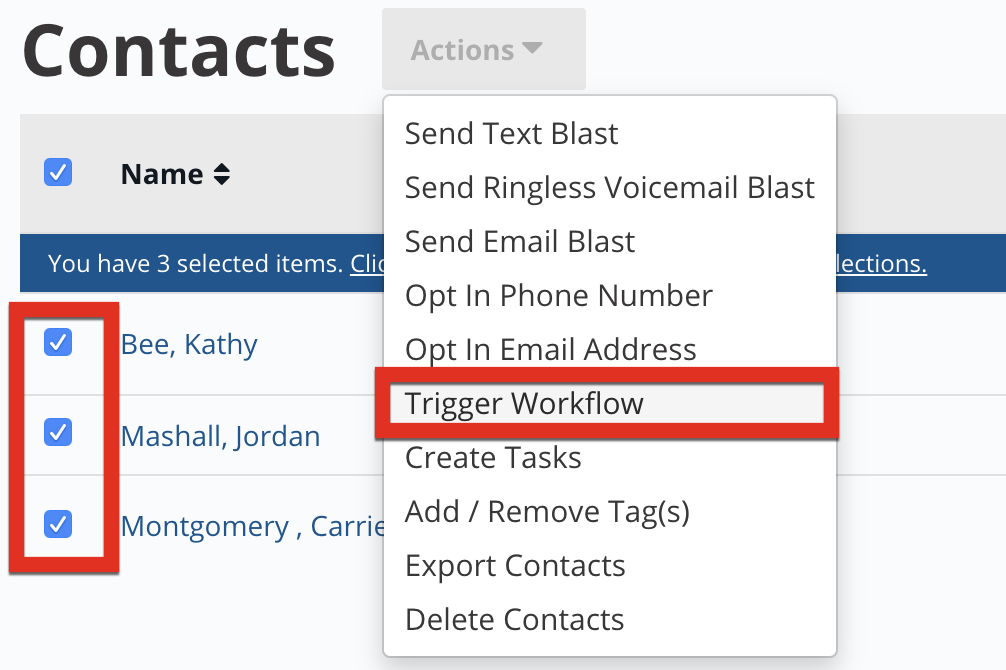 14. A pop-up box will appear. Under Select a Workflow, click on the box to choose your workflow that you just created. When finished, click on Trigger Workflow.
Thank You!
We appreciate you taking the time to learn how to build a follow-up workflow!