Let's Review Your Current Subscription Plan
There are a variety of cool features in our new wallet system. One of them is the ability to view your current plan with just a few clicks.
Not only can you see the name of your plan at a glance, (i.e. Soloprenuer, Small Business or Accelerator), but also what the plan offers and how much of your plan that you have used so far.
It'll show how many team members, websites, local numbers, contacts and text keywords that you have used out of how many that are available within your subscription plan.
Objectives
In this support article, you will learn step-by-step how to review your current plan.
Steps
1. Log in to your REI BlackBook account. Click on your name located in the upper right-hand corner. In the drop-down menu, click on My Account.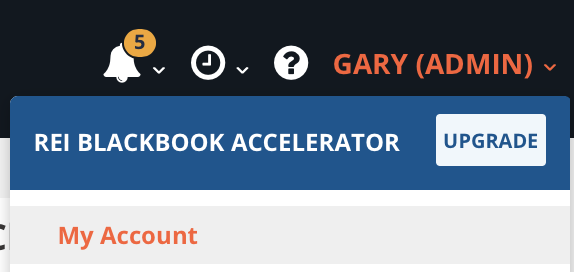 2. You will be taken to your account information. On the left-hand side, click on Account Dashboard located under My Account.

3. On the far-right hand side, you will see a section called Subscription. There, you can see your what plan you currently have and the details of your subscription.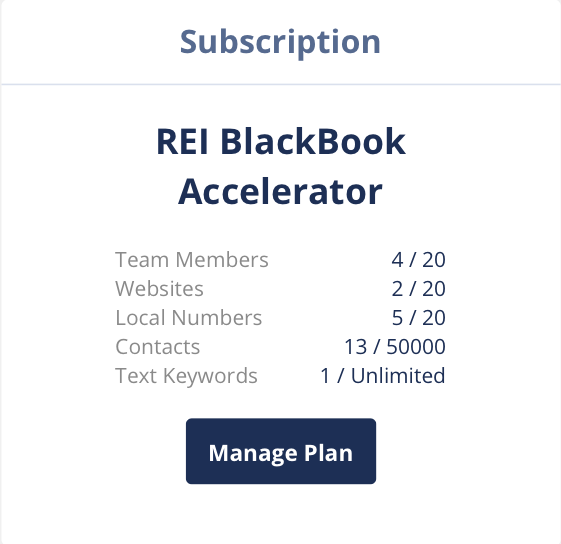 Thank You!
We appreciate you taking the time to learn how to review your subscription plan. For questions, contact us at support@reiblackbook.com.