Profit Dial is the automated phone system built directly inside of your REI BlackBook. Like any other phone system a phone number is needed in order to successfully use Profit Dial. Local phone number(s) are included in every subscription plan (to see how many local numbers are included in your subscription plan click here).
We recommend watching our Jumpstart Video #2 Set Up Your Business Phone Number first!
When setting up your phone number, you will be asked wether you would like a Business Line or Informational Hotline. For this example we are going to walk you through setting up a Business Line as well as setting up your call forwarding since this is the most common set-up.
For more information on the differences between a Business Line & Informational Hotline check out our Support Article What is the Difference Between a Business Line and Information Hotline?
Now that we have explained a few things, let's add a number to your Profit Dial and set-up your Business Line
Step 1: Click on your NAME on the far right of the top menu bar and select SYSTEM SETTINGS from the drop down menu.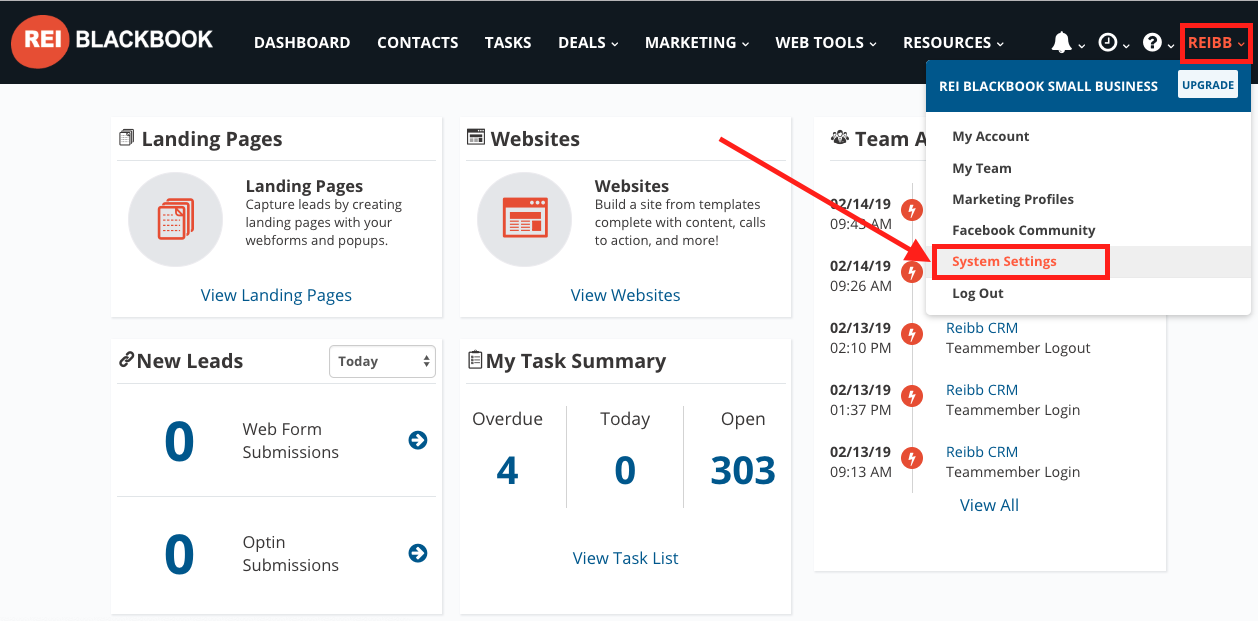 Step 2: Click on the NUMBERS button under Profit Dial on the left menu bar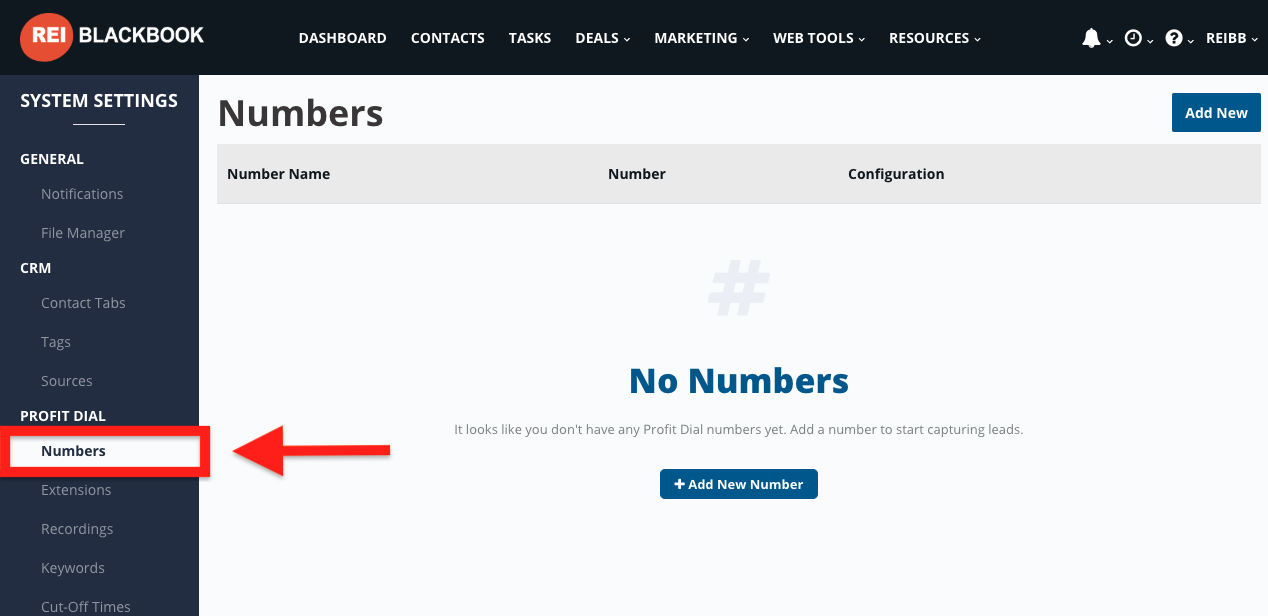 Step 3: Click the ADD NEW Number button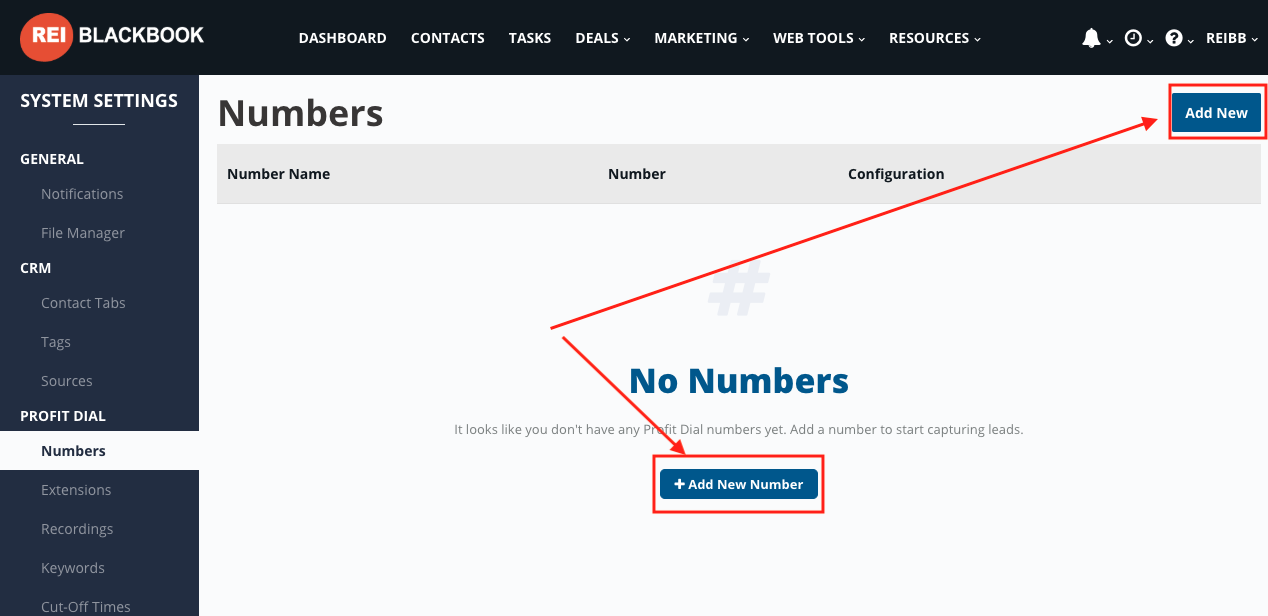 Step 4: Click on the BUSINESS LINE box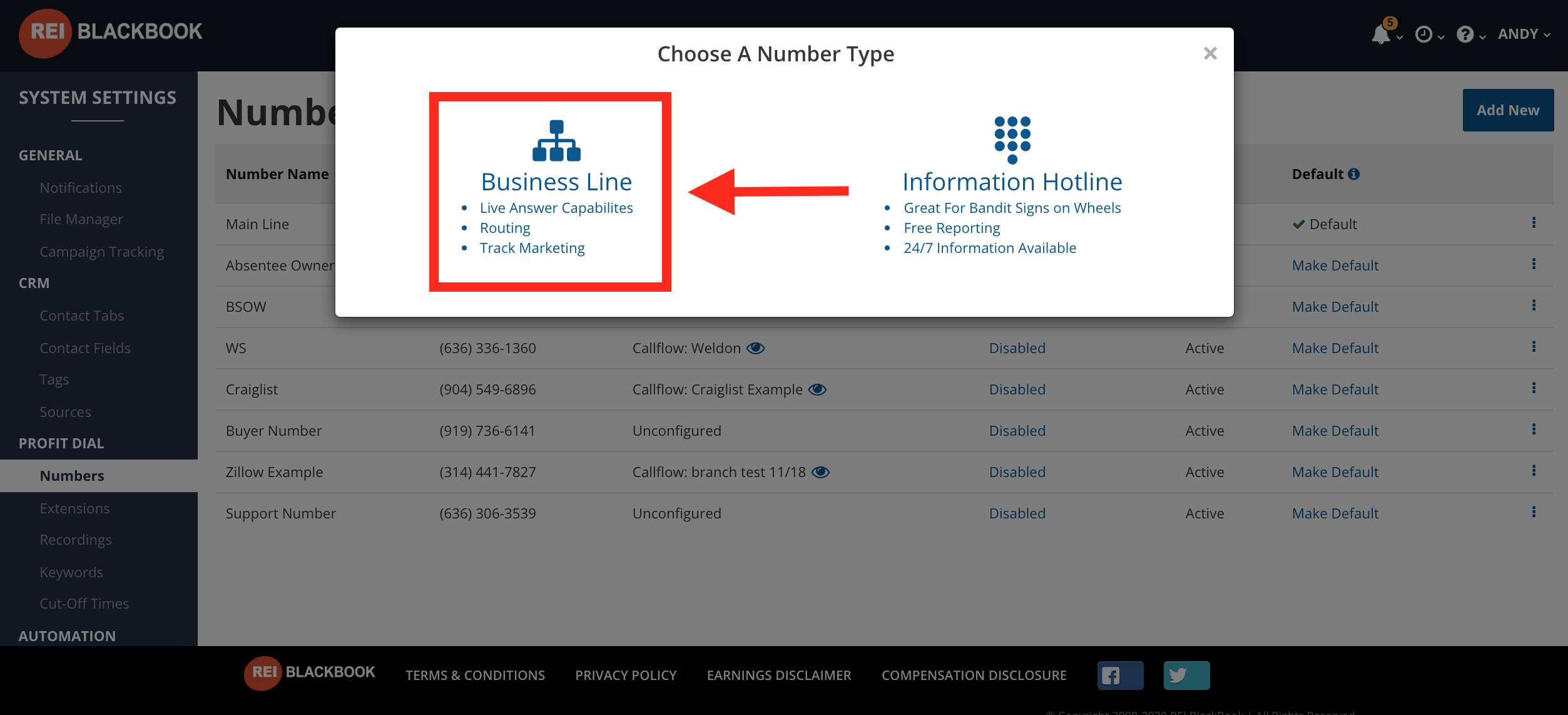 Step 5: Choose wether you would like a LOCAL NUMBER or TOLL FREE NUMBER (Note that Toll Free numbers have an additional charge)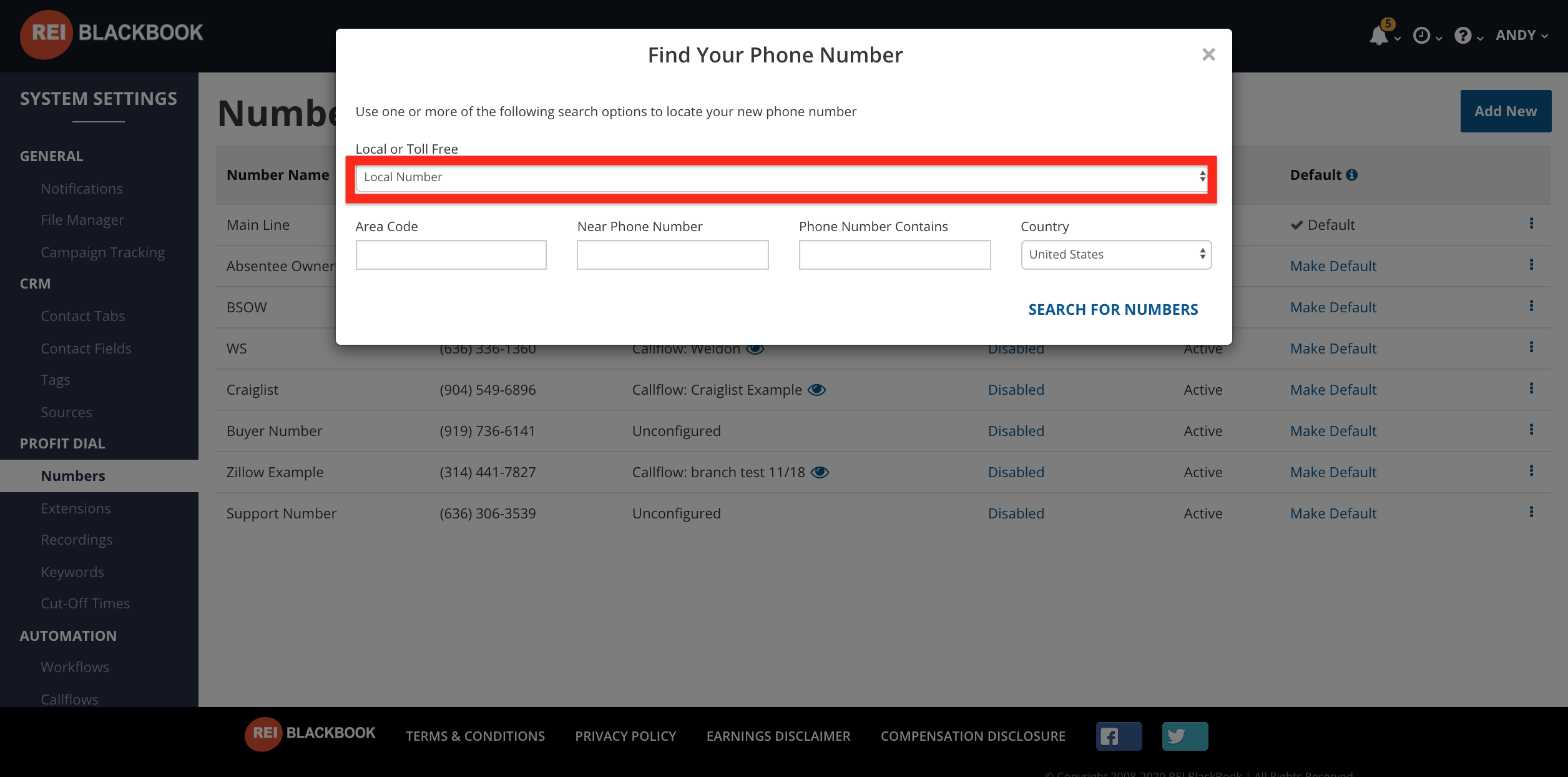 Step 6: Type in the AREA CODE to search for available numbers for your desired area (You also have the option to search available numbers that are similar to another number or search for a number that contains certain numbers (Example 2525)
Step 7: Click the SEARCH FOR NUMBERS button
Step 8: Choose the PHONE NUMBER you would like and then click the USE SELECTED NUMBER button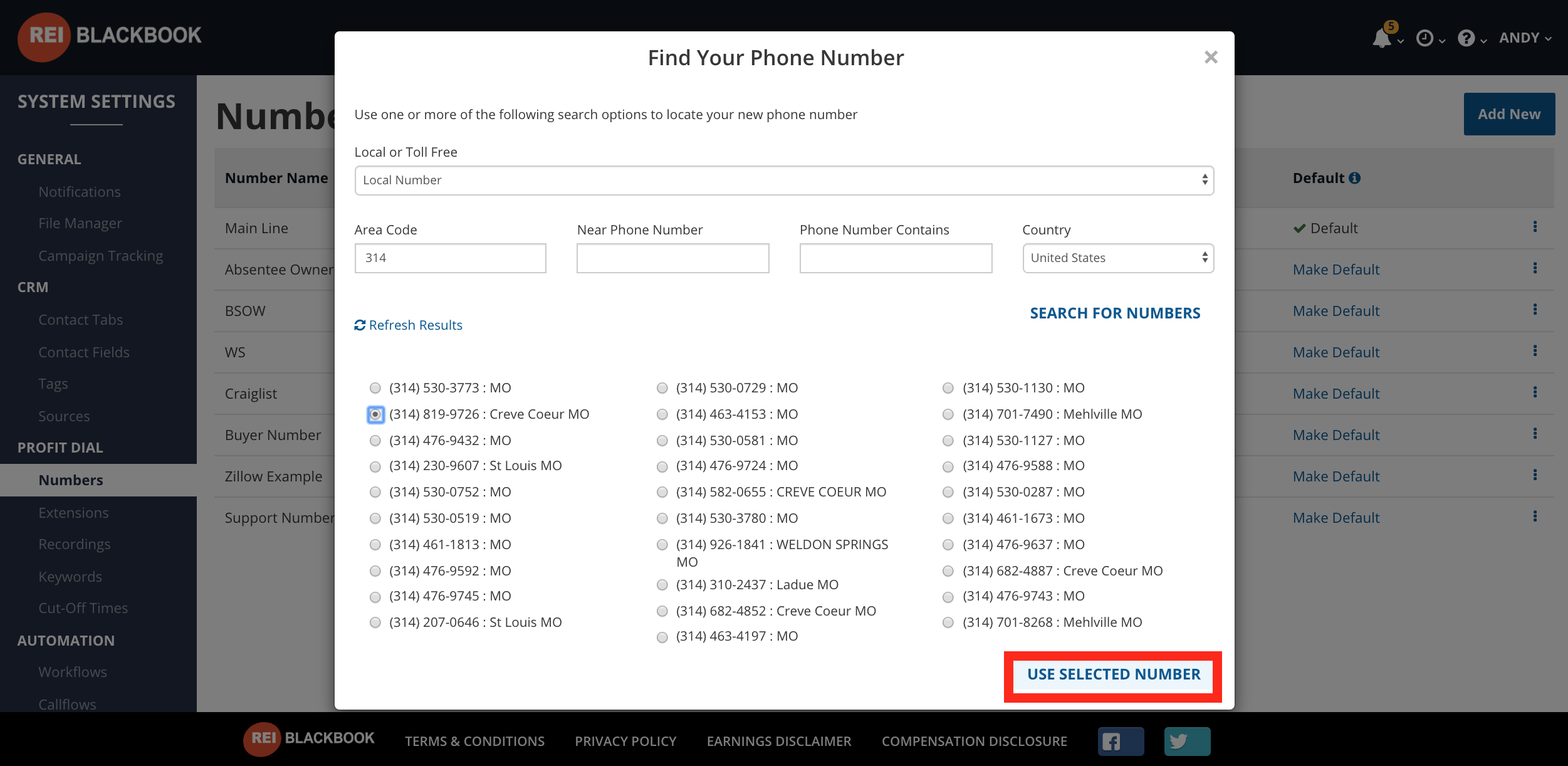 Step 9: Now let's CONFIGURE YOUR NUMBER which for this example is going to be setting up call forwarding to your cell phone number. Here you will just give you new phone number a Name by typing it into the NAME THIS NUMBER section.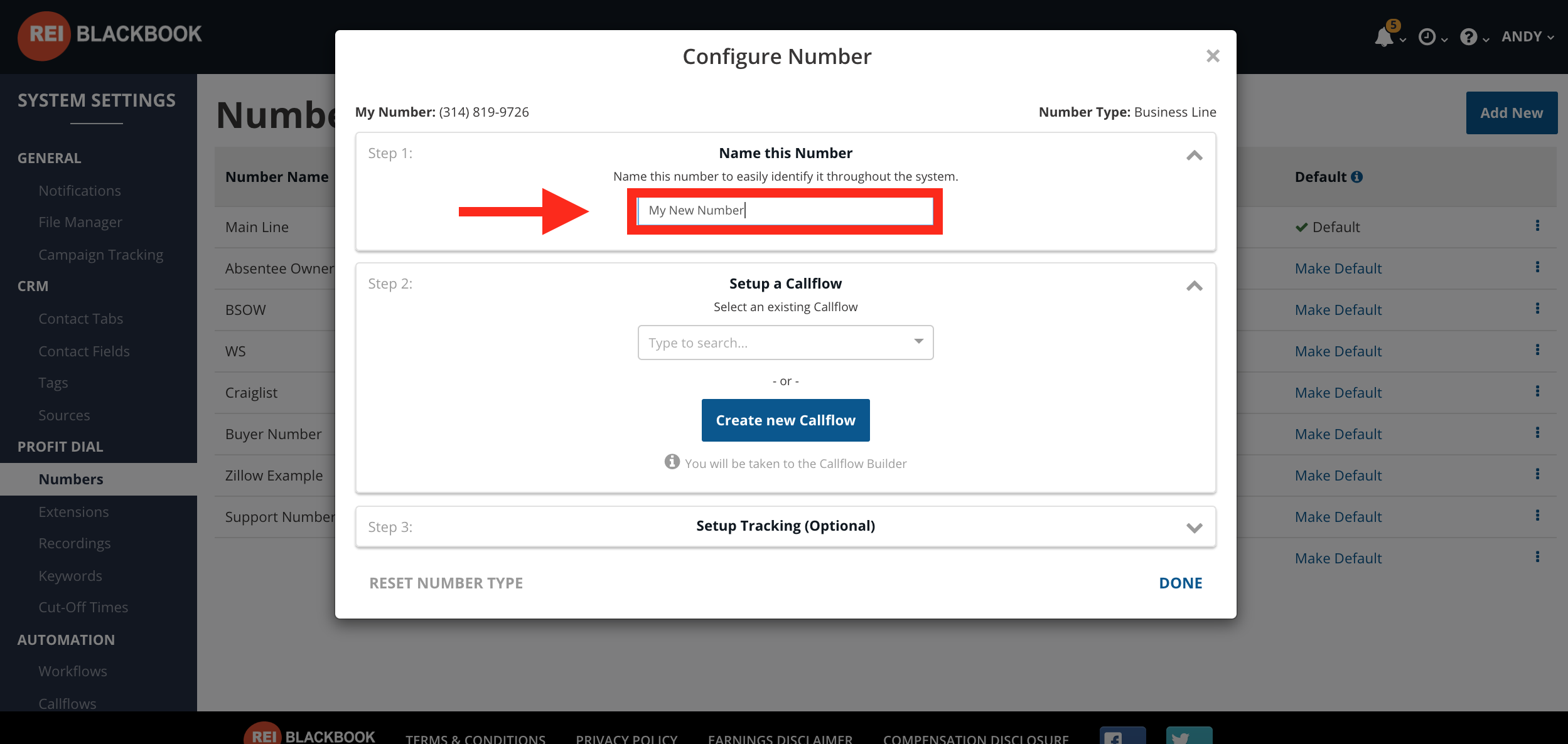 Step 10: Click on the CREATE NEW CALLFLOW button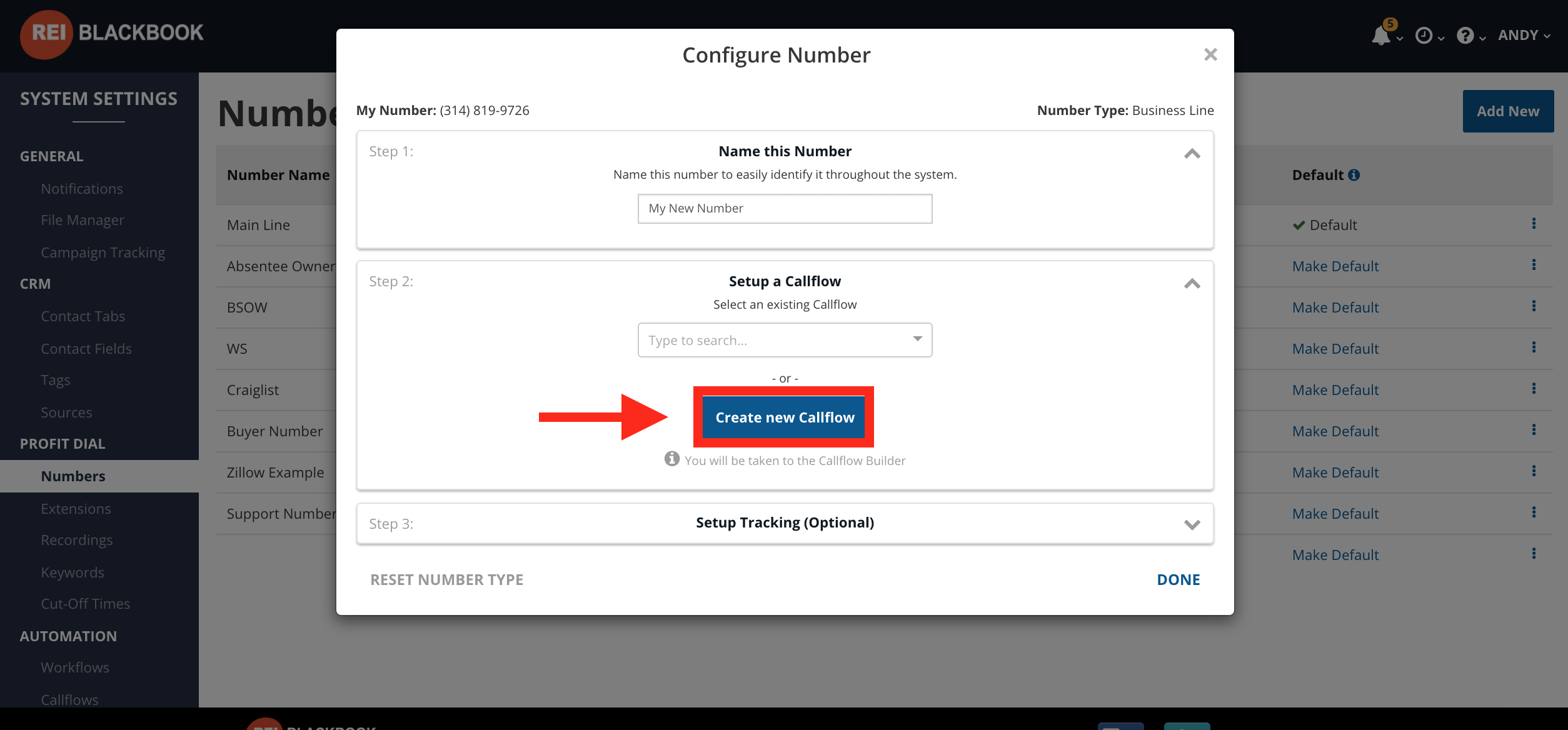 Step 11: Give you new Callflow a Name by typing it into the NAME section.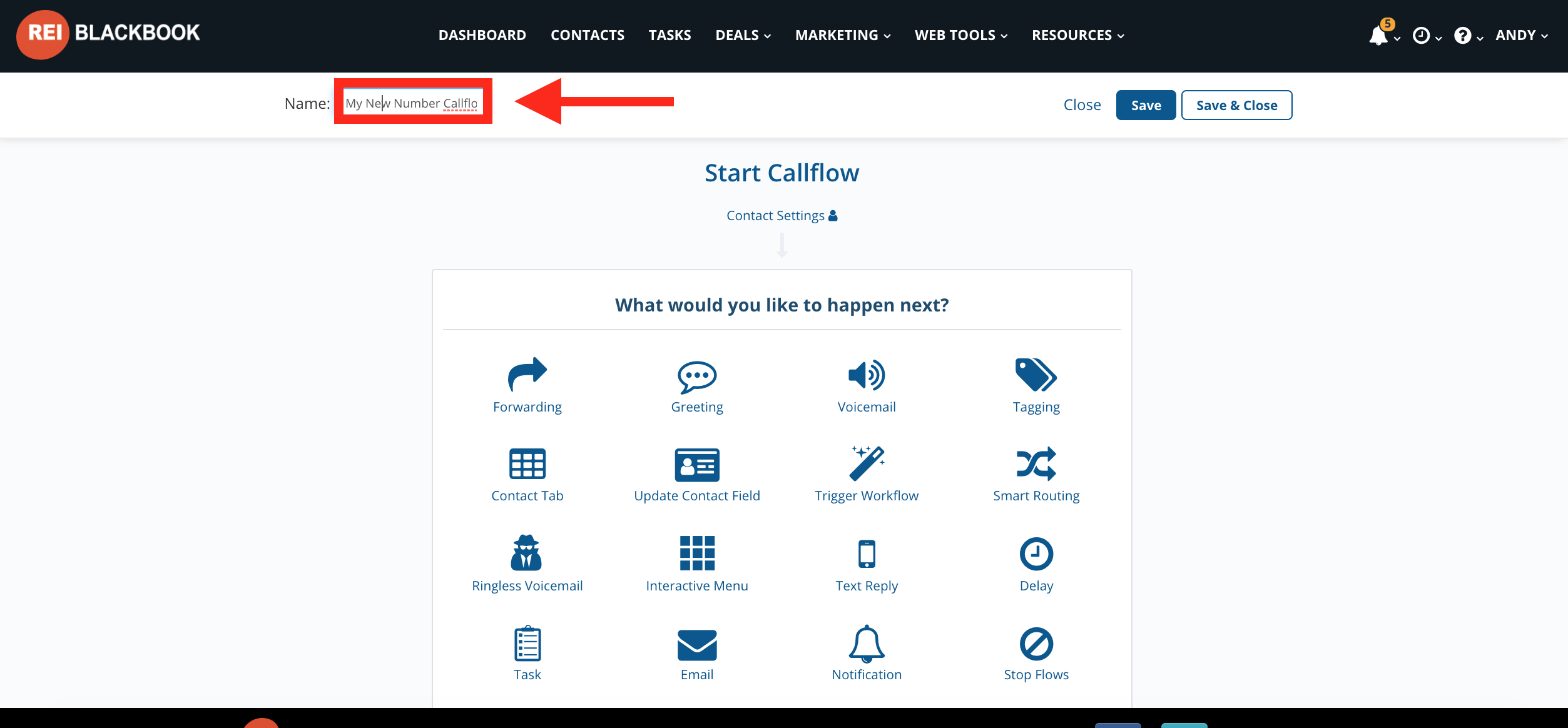 Step 12: Click on the FORWARDING button to set-up your Call Forwarding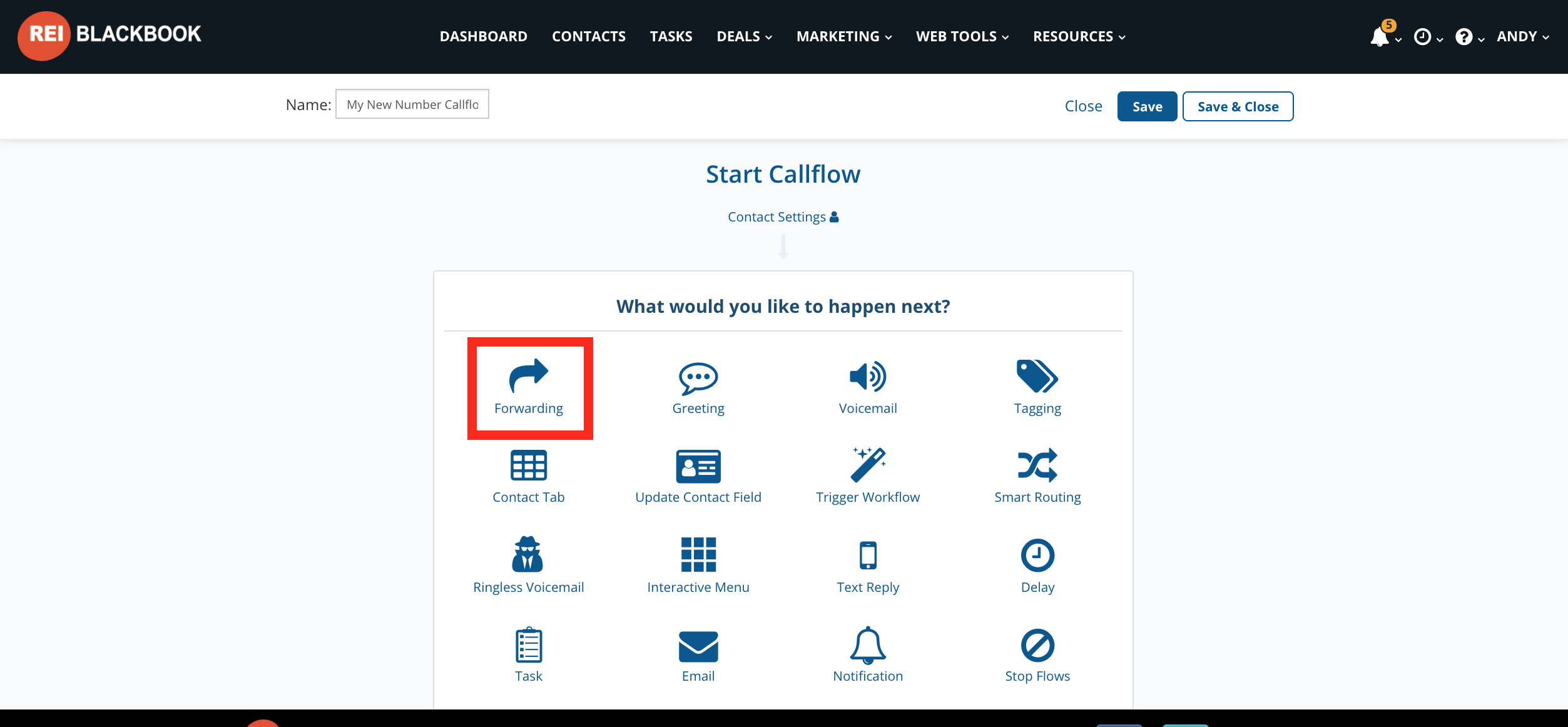 Step 13: ENTER THE NUMBER you would like the calls forwarded to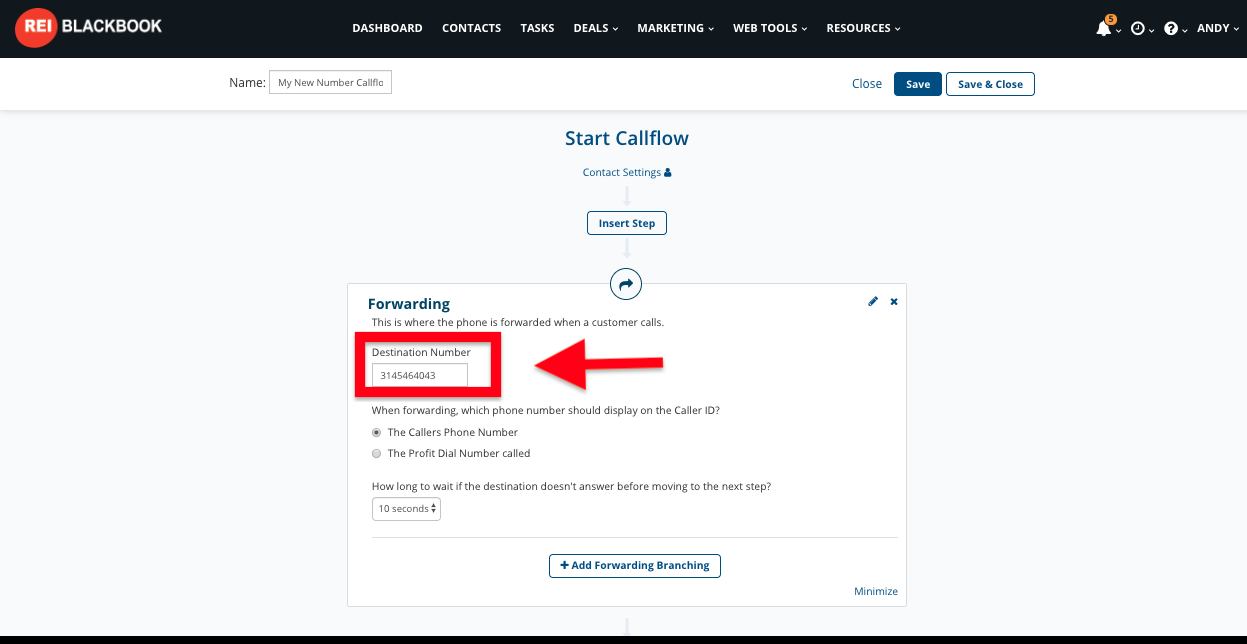 Step 14: Pick how you would like the call to show up on YOUR CALLER ID. You can choose your new Profit Dial number or the actual number of the caller.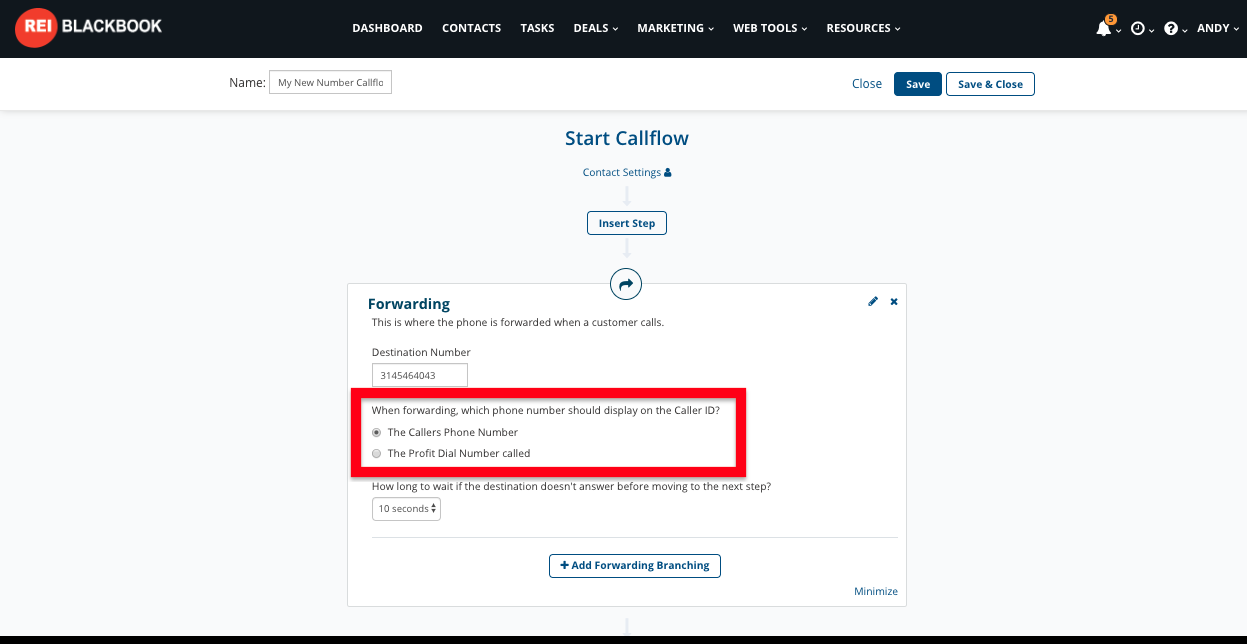 Step 15: Here you will pick how long you want to call forwarding to wait for you to answer (the set times are 5, 10, 15, 20, 30 or 60 seconds). The longer of time set, the more times that it will ring your cell phone.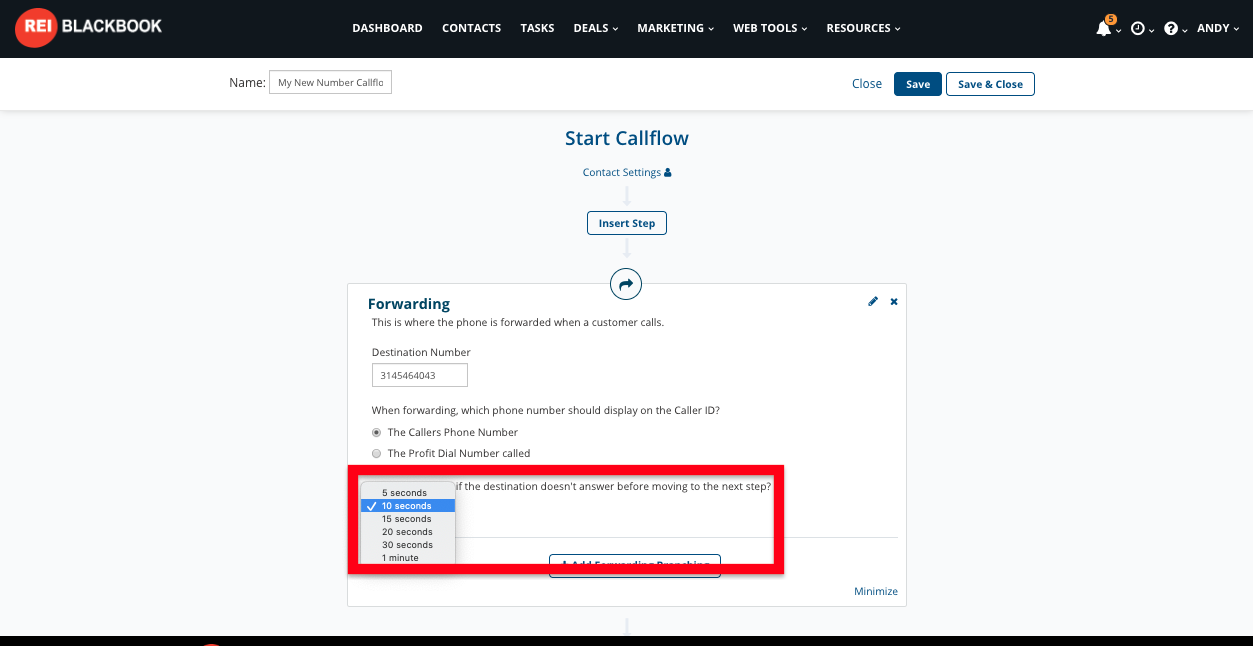 Step 16: Click the SAVE & CLOSE button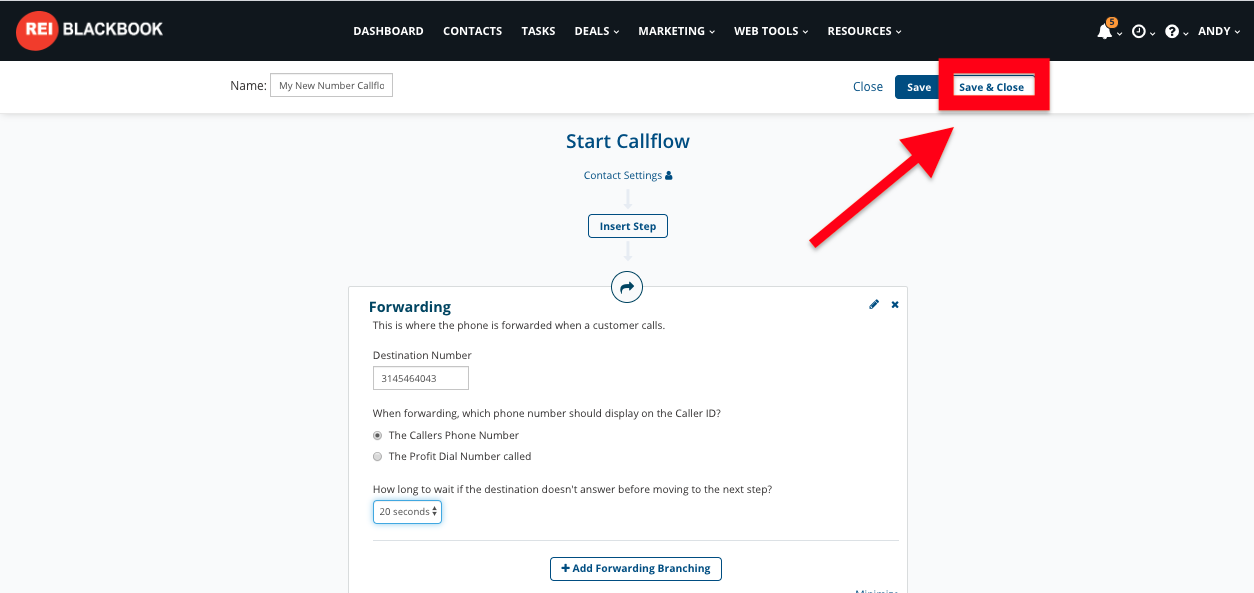 Step 17: Click DONE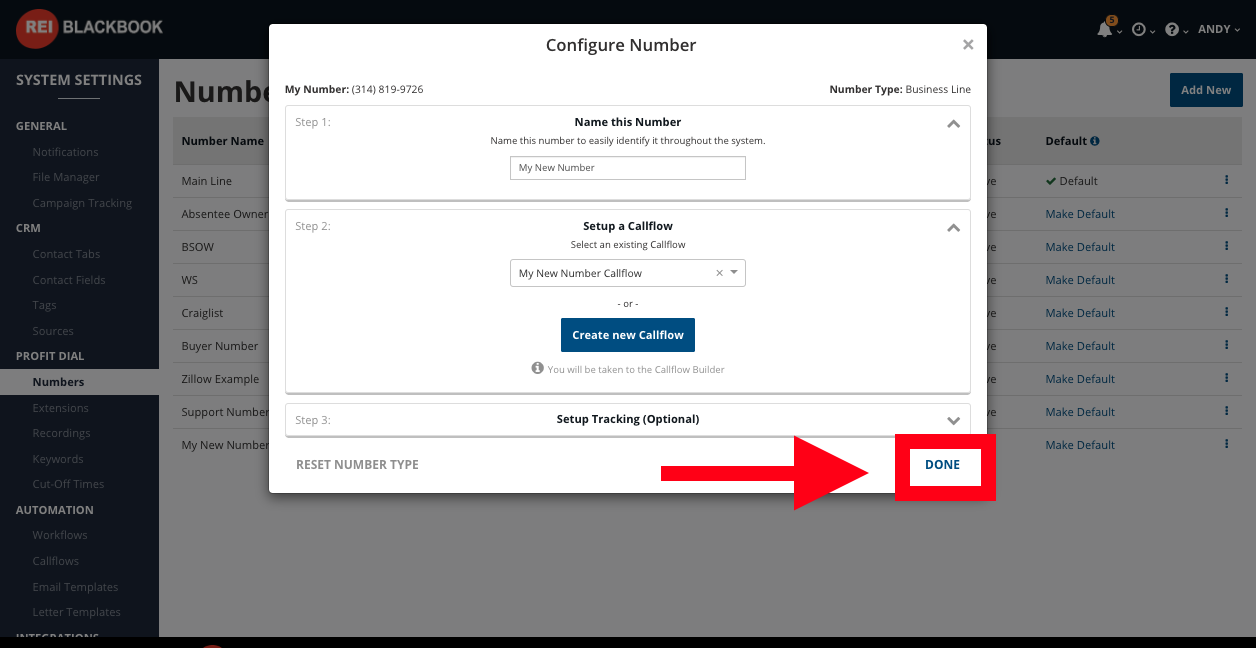 Now that you have your Profit Dial number all set-up and if you would like to learn more, check out the articles below.

How Do I Add a Information Hotline Phone Number
How to Change Phone Number Type (Business Line or Informational Hotline)