This article will give you a step by step instructions on how to change the default type of Property Finder.
1. From your Account's Dashboard, go to DEALS then Property Finder.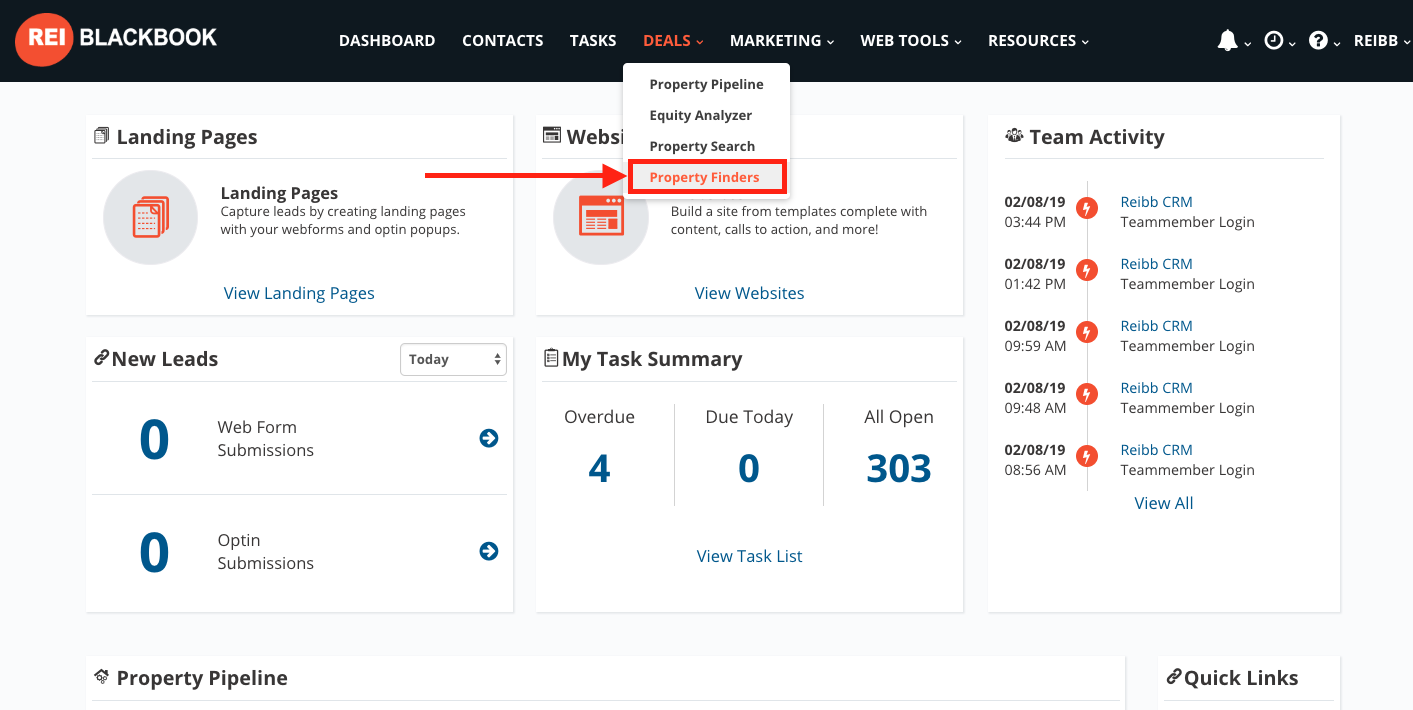 2. Once you're on Property Finder page, click on Settings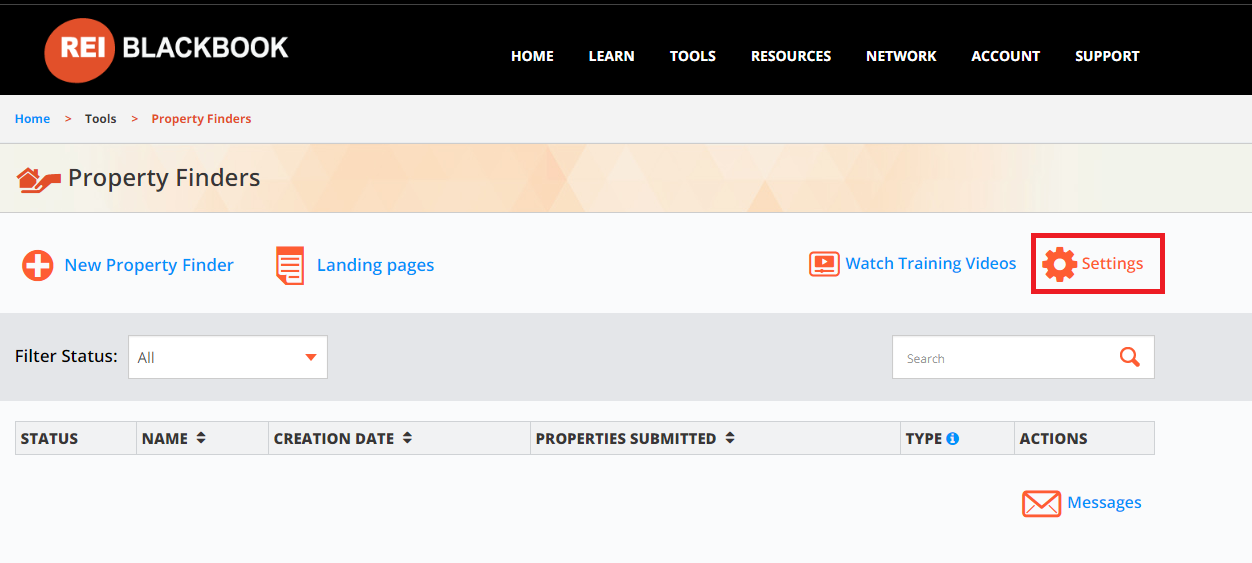 3. Click on the third option, Manage Type Settings and choose from one of the following: Simple or Advanced.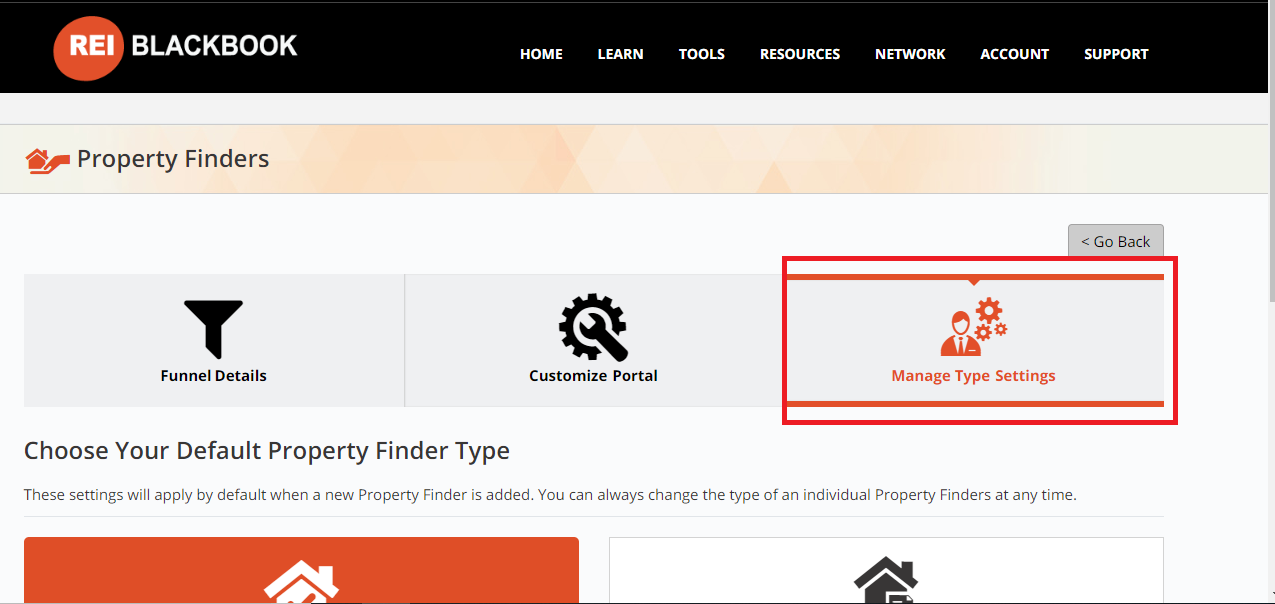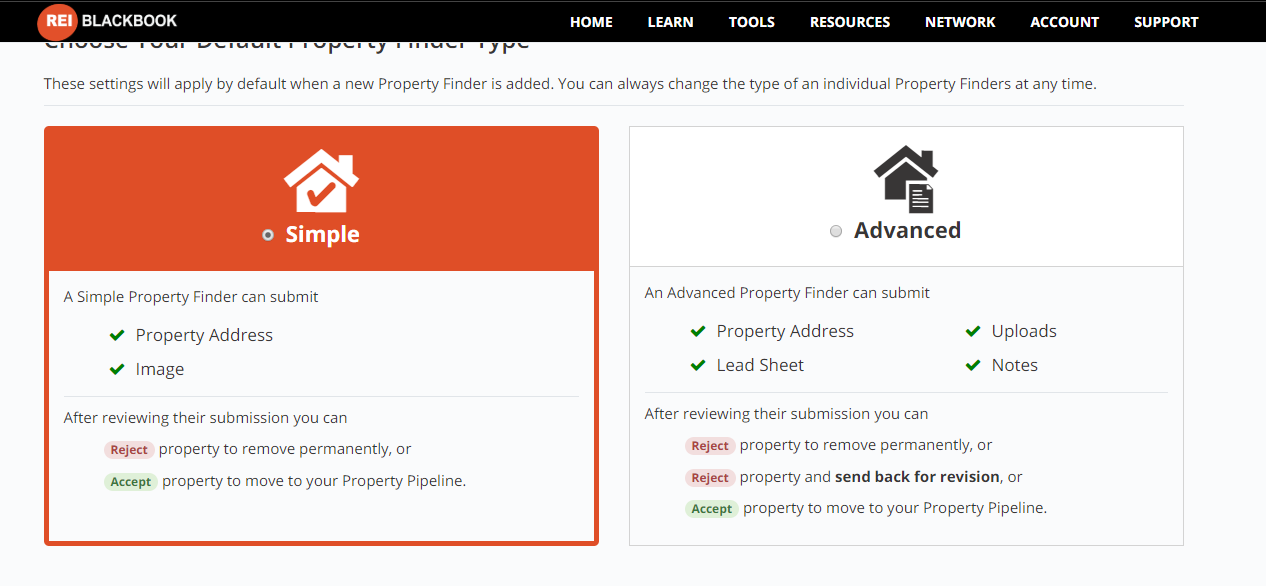 The changes will take effect on the new Property Finders that will be added. You can always change the Property Finder type individually at any time.