You may have heard of property finders, maybe not, but to get us all on the same page let us start by explaining what a property finder is, and how they can help your real estate business. A property finder is a person who locates distressed or discounted properties with investment potential in exchange for a finders fee. Typically, property finders are inexperienced in real estate, and, as the investor, it is your job to educate your property finders about your buying criteria. In essence, you want to give them a shopping list so they know exactly what you are looking for in your market.
To get to the Property Finder tool, click on Deals and select Property Finders.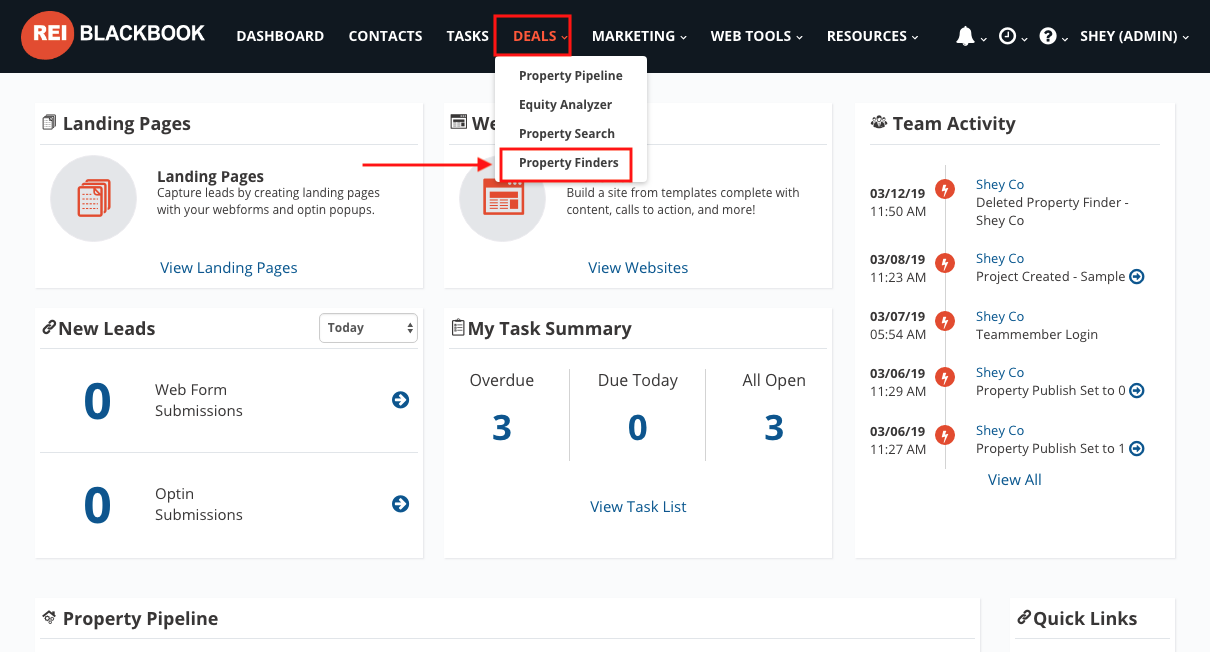 Inside the Property Finders page, you will see the following:
+ New Property Finder - used to manually add a Property Finder. *Note: A separate article will show the step by step process of manually adding a Property Finder.



Landing Pages - links to Web Tools' Landing Pages.



Settings - links to settings of Funnel Details, Customize Portal, and Property Finder Type. 



Messages - used send and receive messages from your Property Finders. 



Status - shows whether the Property Finder is active or not. 



Name - clickable link that lists the names of the Property Finders. Link will lead to Property Finder's information. 

Creation Date - shows the date when the Property Finder's account was created.



Properties Submitted - clickable link that shows the number of properties submitted by the Property Finder. Link will lead to a more detailed list of the properties submitted.



Type - shows whether the Property Finder is an Advanced or Simple property finder. To find out the difference, click on Settings then select Manage Type Settings.



Actions - give you the the option to Deactivate a Property Finder, reset their password, or delete them completely from the list.

If you'd like to learn more about Property Finders, and how to recruit them, and keep them engaged you can watch the replay of the Free Property Finder Accelerator inside your REI BlackBook account. To access the Property Finder Accelerator click on Resources from your main dashboard, and select Accelerators from the drop down menu. From the Accelerator page click on Property Finders to access the videos.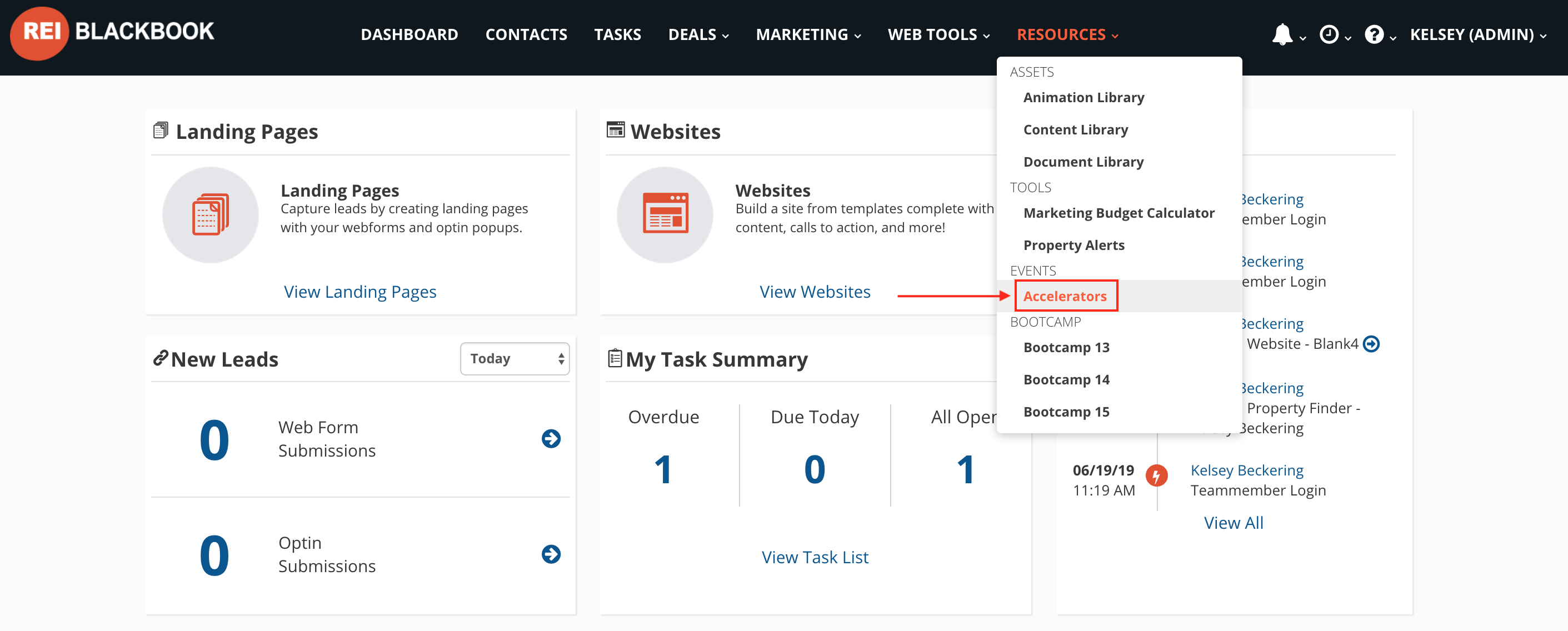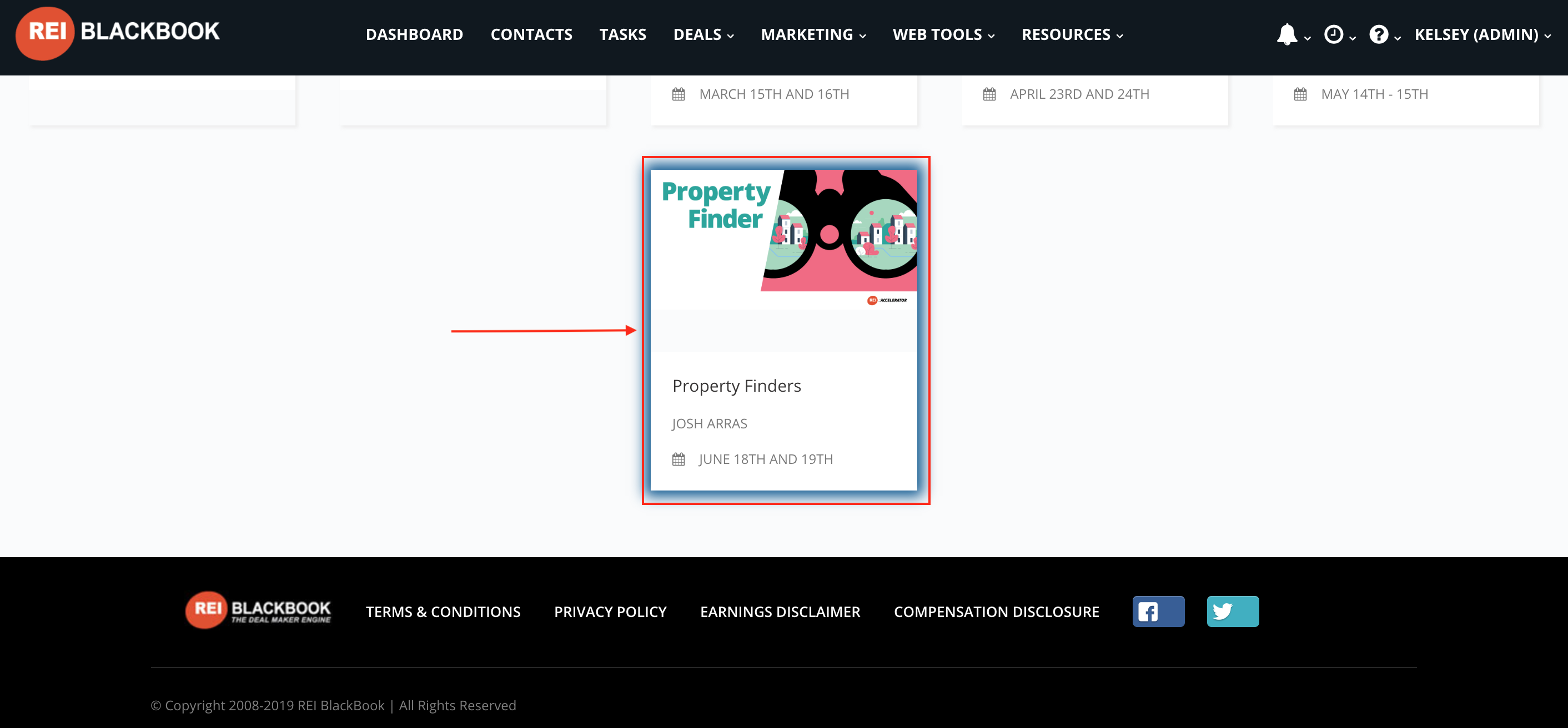 You now have an understanding of the Property Finder feature. If you have any questions or concerns about this information please contact us at support@reiblackbook.com.