Let's Create A Custom Email Template
Emails are a great way to communicate information to your prospects and leads.
Writing every single email and sending them out individually to your contacts is very time consuming. That's why you can create email templates, where you only have to type out an email once and send it to your contacts all at the same time with just one click.
Custom email templates can be used in callflows, workflows and email blasts.
Objectives
In this support article, we show you step-by-step how to create a custom email template.
Video
Steps
In the main menu, click your Name > System Settings.
1. Log in to your REI BlackBook account. Click on your name located in the top right-hand corner of your screen. In the drop-down menu, click on System Settings.

2. On the left-hand side menu, click on Email Templates under Automation.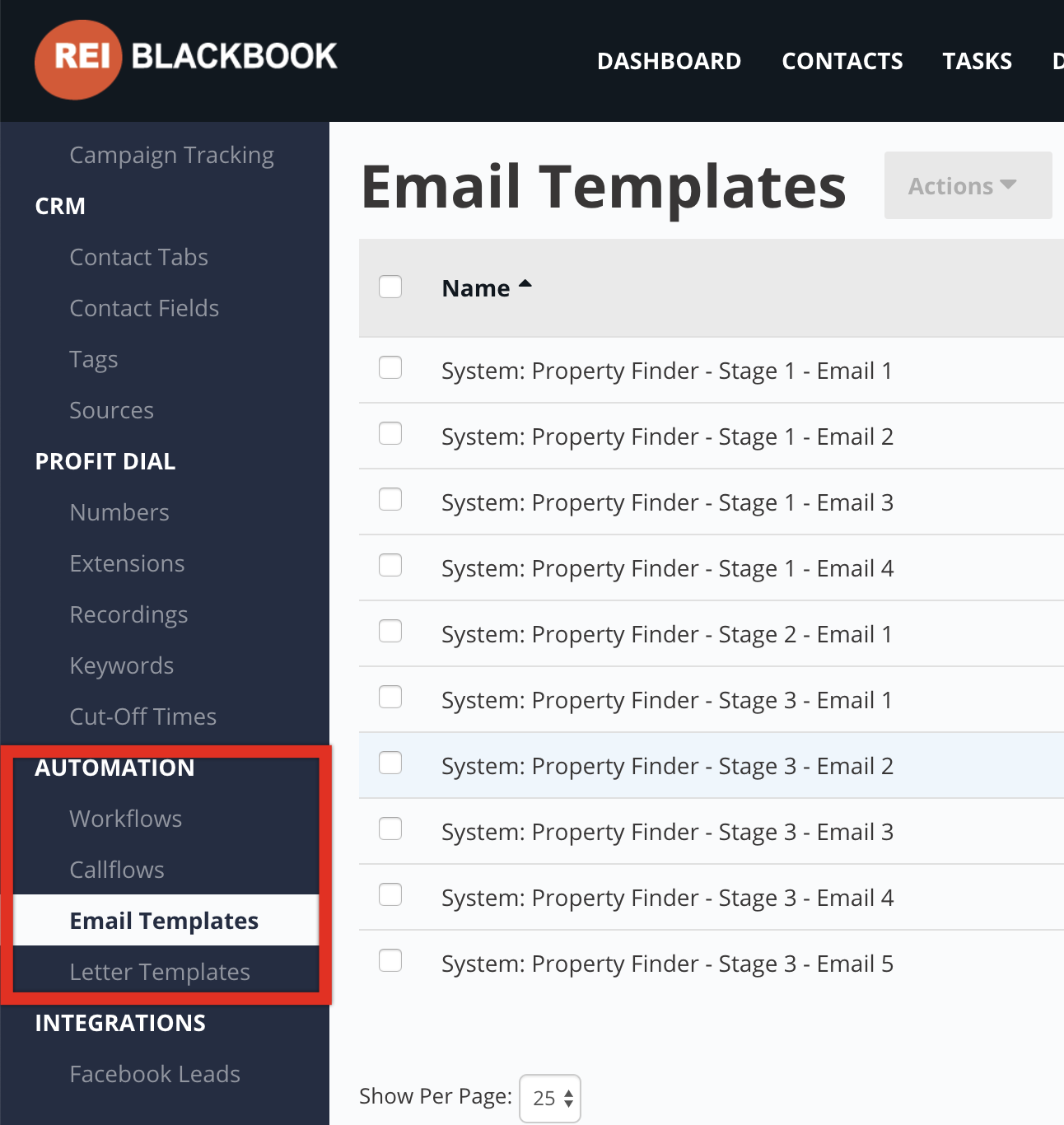 3. In your email templates page, you will find pre-existing email templates. To create a new custom email template, click on Add New located in the right-hand corner.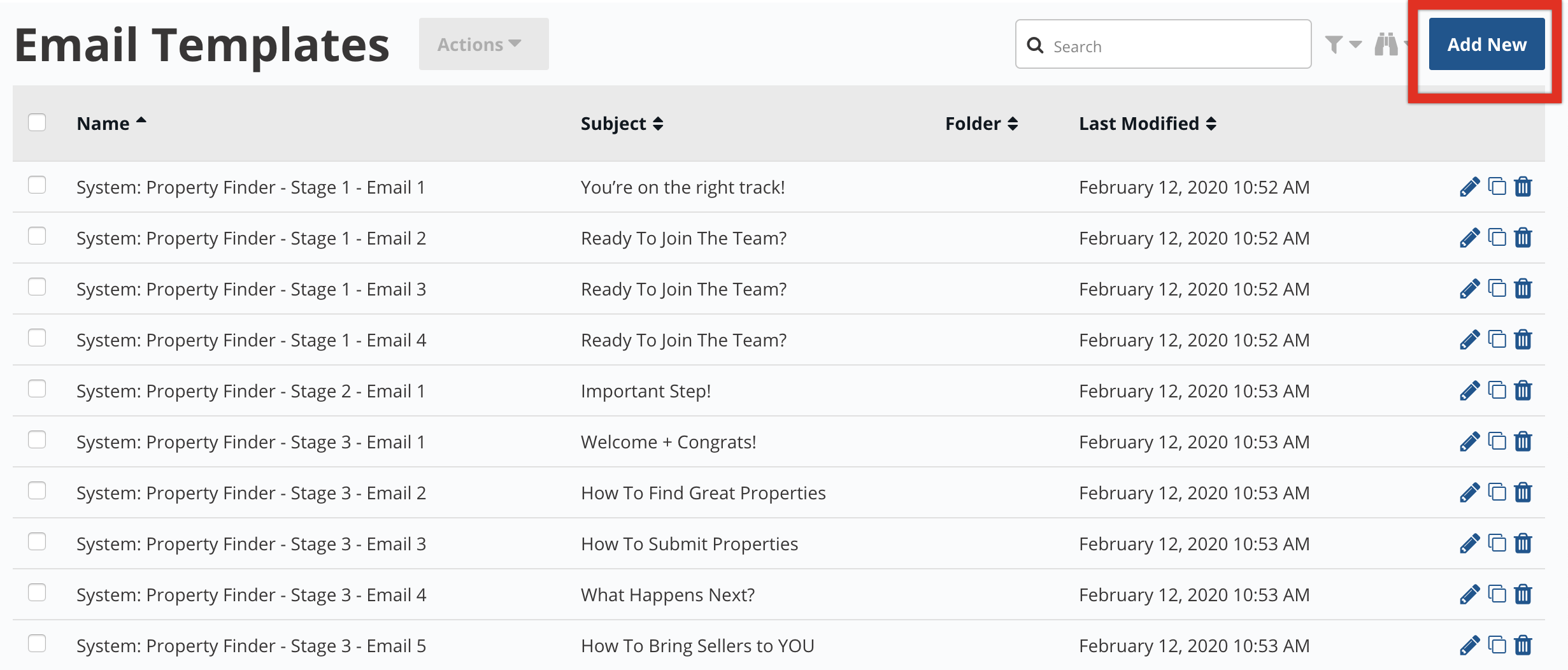 4. You will be directed to an email template. Click on the boxes to fill out the name of our email for internal use only, your email subject and the body of your email.

Use merge fields to automatically insert a contact's name and other information that you want in your email.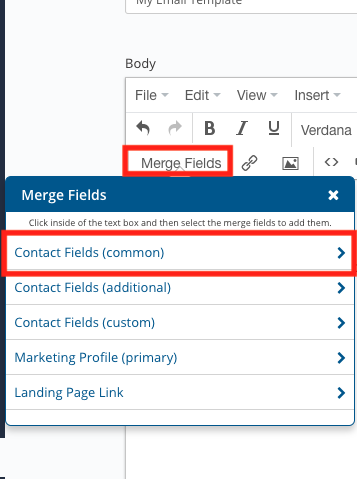 5. You also can add an attachment. Click on Add An Attachment located under the body text field.

6. Once finished, click on Save to save your email template.

7. To send an email test, click on Send Test Email.


8. Click on the pencil icon to edit your email templates. Click on the double squares icon to duplicate your email templates and click on the trashcan icon to delete your email templates.
Thank You!
We appreciate you taking the time to learn how to create a custom email template!
If you have any questions about any of this please feel free to email us at support@reiblackbook.com.