Let's Discuss Email Reports
REI BlackBook has tools that allow you to see the success and status of the emails that you send out.
The email reporting tool lets you see what happens to the email you send it and allows you to take many follow-up actions such as re-sending emails, triggering workflows, or creating tasks depending on the status of the email.
Objectives
In this support article, you will learn how to access reports based on your email blasts.
Steps
1. Log into your account. Click on Marking located at the top of your dashboard menu. In the drop-down menu, click on Outbox under Profit Dial.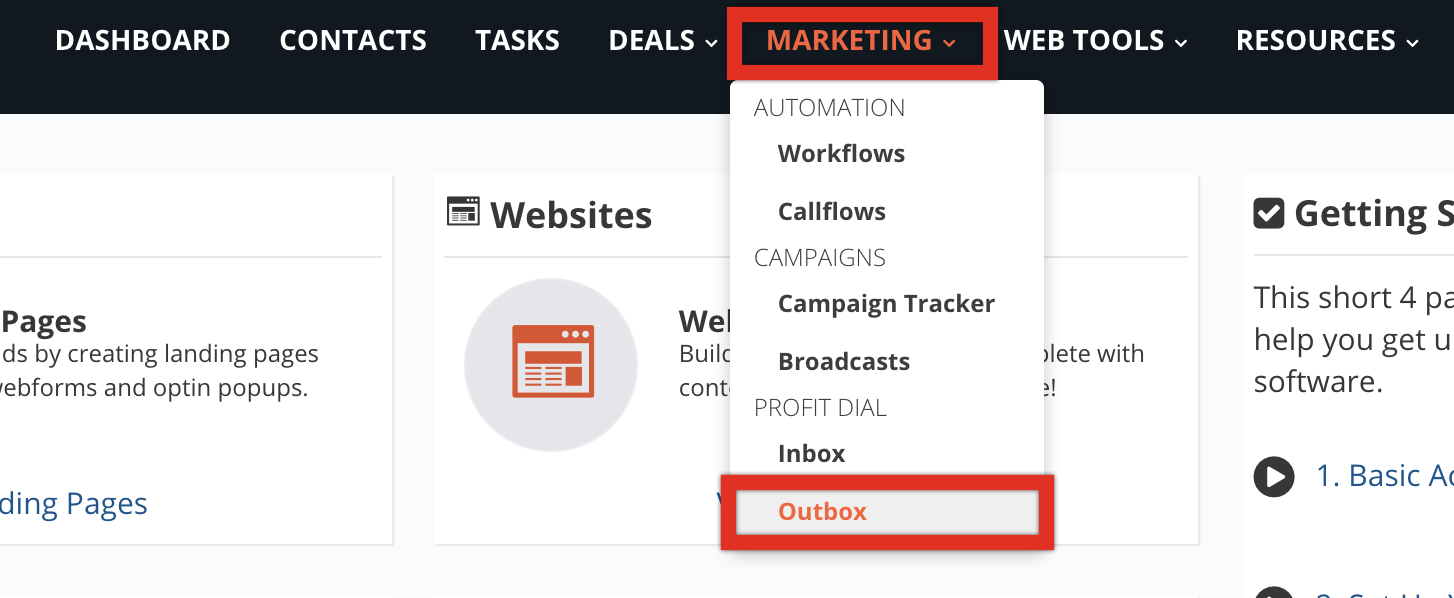 2. You will be directed to your Outbox page. Click on Email Blasts located at the top of the page.

3. Click on Sent located under Outbox to see past email blasts.

4. You will see all of the email blasts that have been sent out. This includes information on the number of recipients and who they were, which you can see by clicking on the numbers.
Click on Details To see the statistics of the entire blast.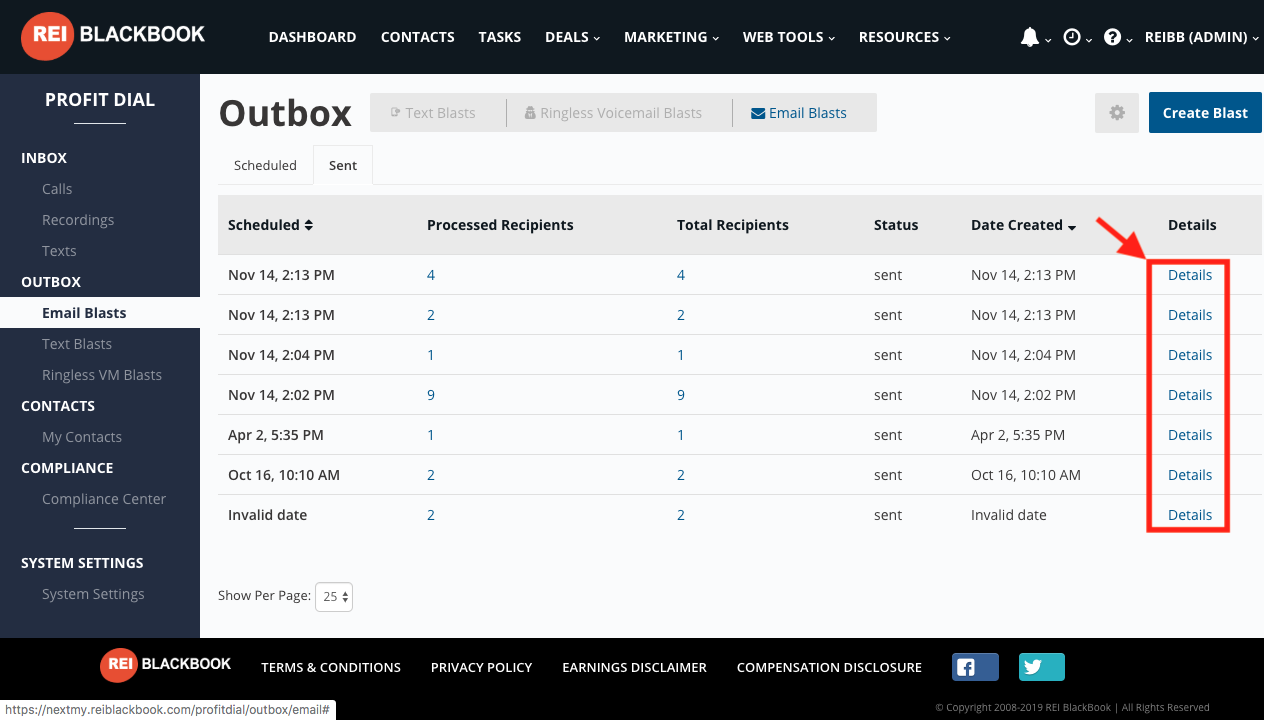 5. You have now opened up a comprehensive report on your email blast. Shown here are statistics on how many of your emails were delivered and opened.
You also can see how many of your emails were clicked on, how many people choose to unsubscribe, and how many were marked as spam.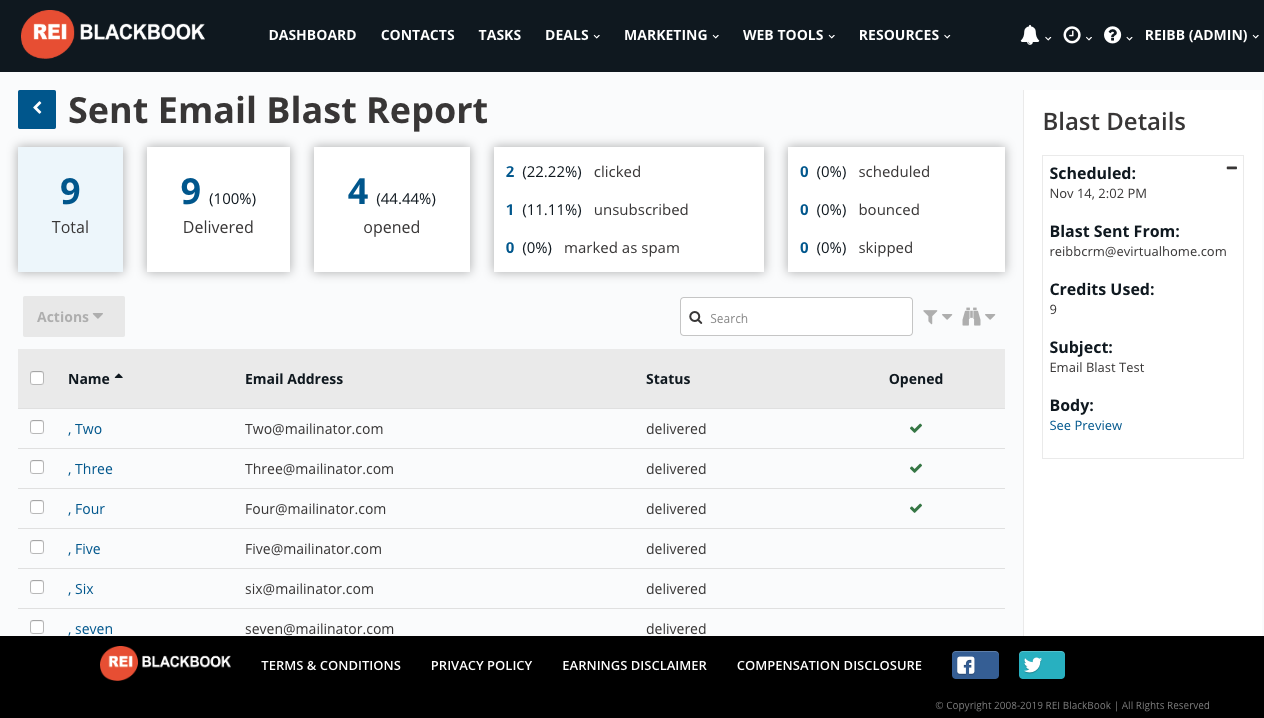 6. Click on the numbers located under Sent Email Blast Report to reveal either the total number of emails, the number of delivered emails or the total of opened emails.
To select all of the filtered emails, click on the checkbox located under actions.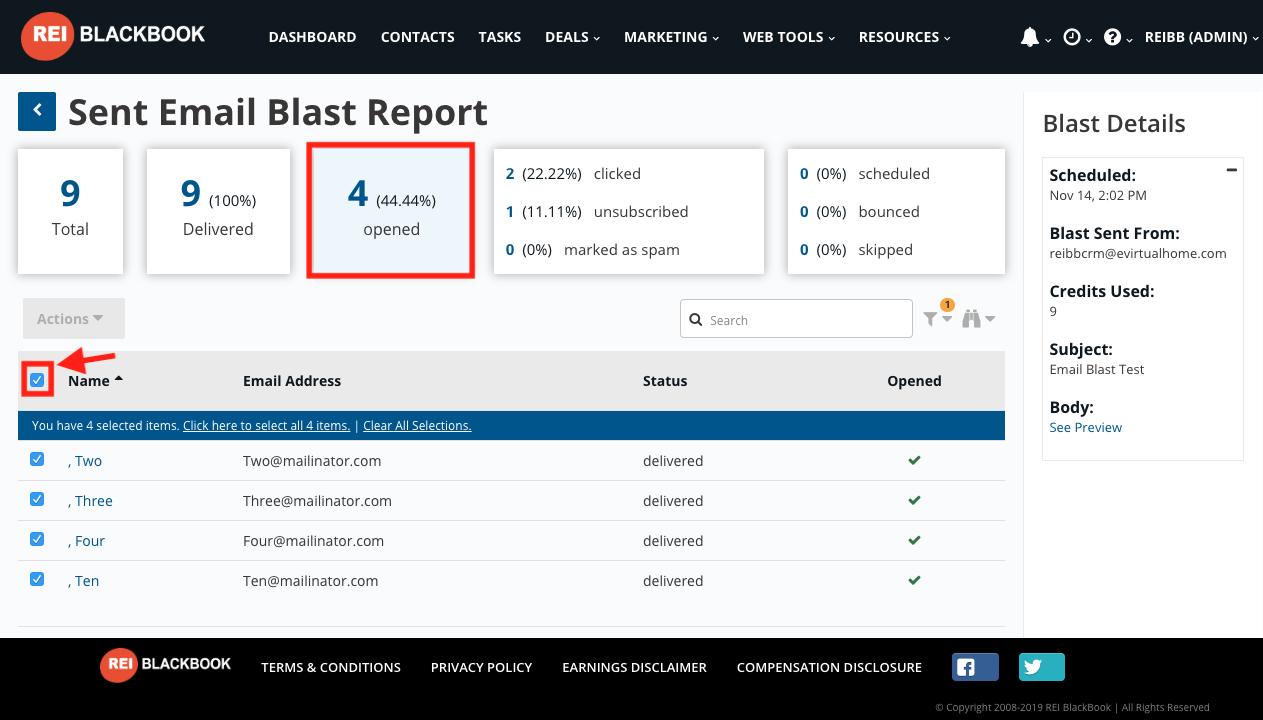 7. Once you have selected the emails you want, click on Actions located underneath the numbers.
In the drop-down menu, choose from the following actions for the recipients: trigger a workflow, create tasks, add/remove tags, send email blast, export contacts, opt out email address and cancel emails.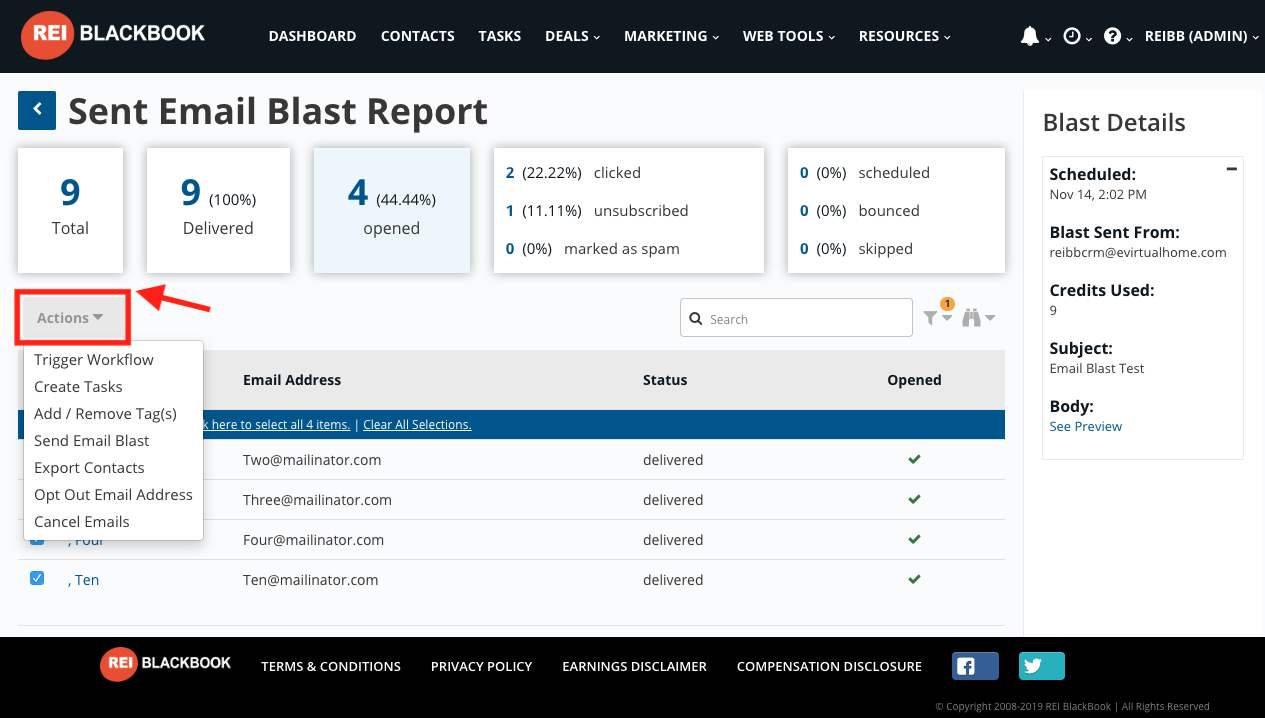 8. For even more custom control, click on the filter icon and then select a subset of the emails you wish to take an action on.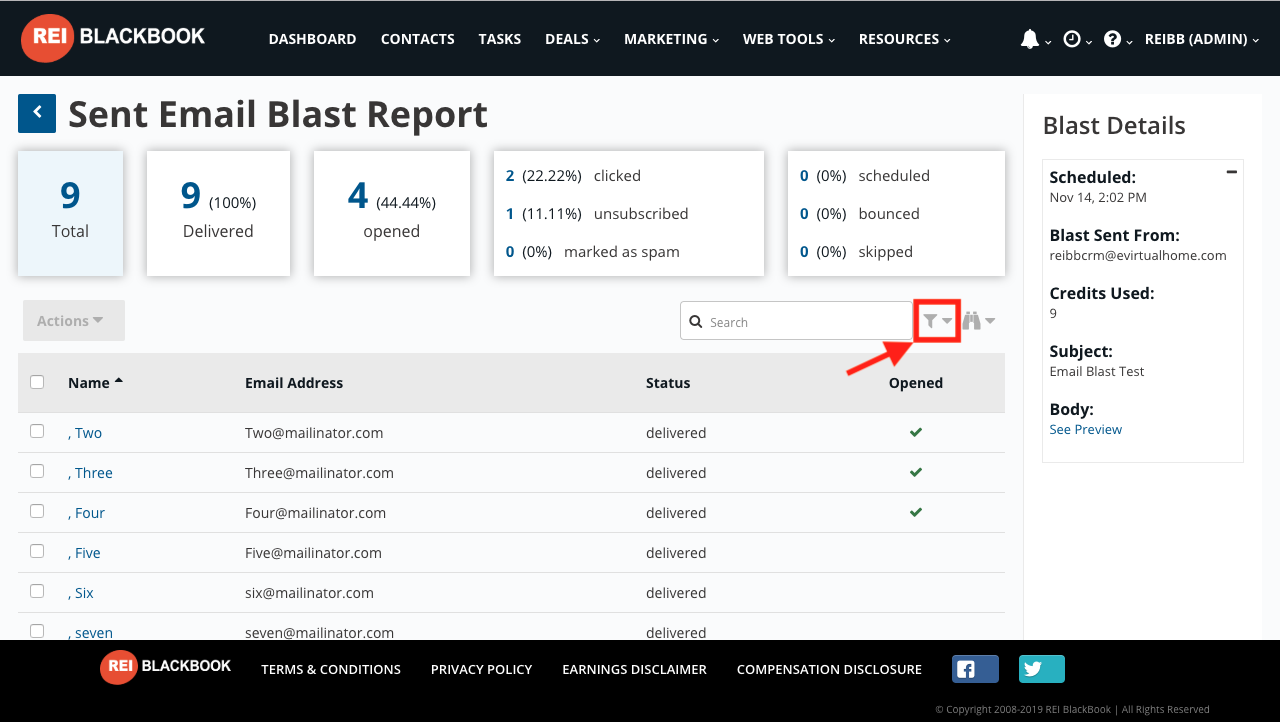 9. From here, you can filter by status such as sent, delivered, failed, skipped, among other options. Additionally, you can filter by events including bounced, opened, clicked, among other options in order to narrow your emails to the desired subset you would like to take an action on.
Click on Save & Apply when finished.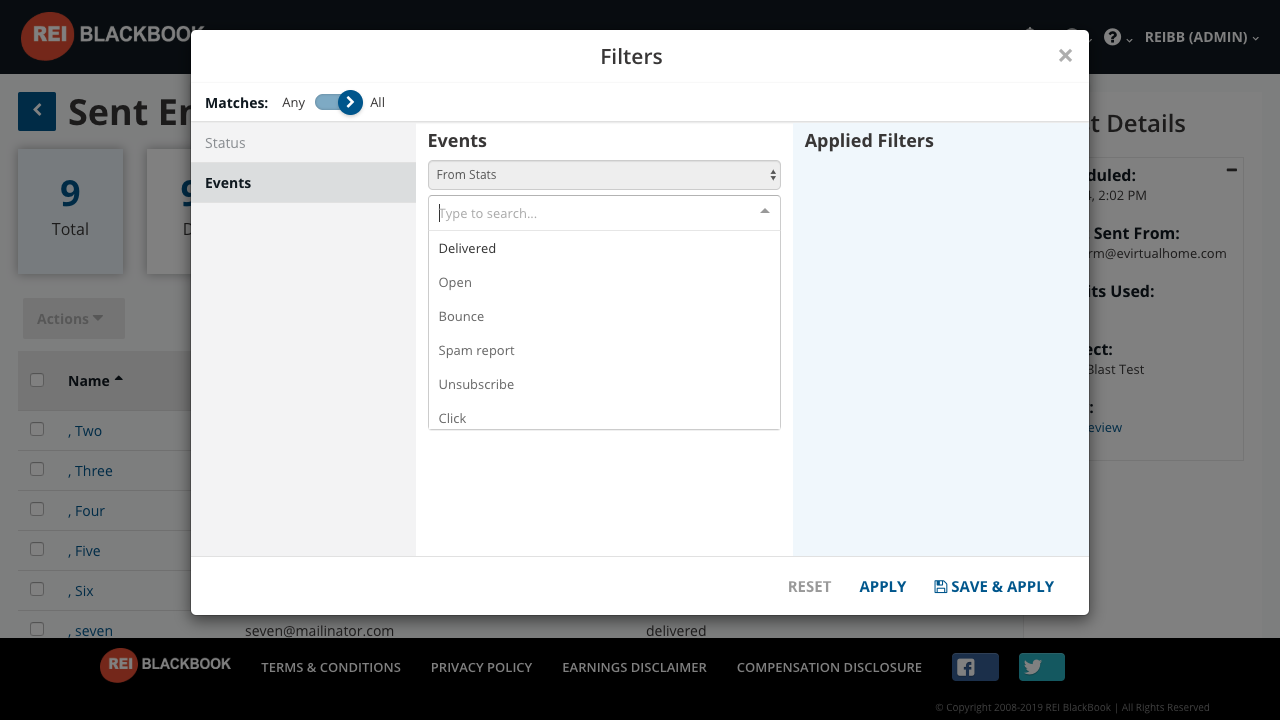 Thank You!
We appreciate you taking the time to learn about your email reports! If you have more questions, contact us at support@reiblackbook.com.