Let's Set Automation Cutoff Times
Chances are that you wouldn't be too happy if you get a at 3 a.m. and your potential clients probably wouldn't be either.
While there are presets that prevent marketing materials from being sent before and after a certain time, there are some instances when you might want to change or edit time settings.
It may not be at 3 a.m., but perhaps you need to send a ringless voicemail, text or email before or after business hours.
Note: Please be sure to follow all laws for the jurisdictions you are operating in. There might be severe legal penalties for conducting marketing calls after certain times depending on your location and know what the rules are before you begin. REI BlackBook is a powerful tool, but all responsibilities that it is used fairly and legally belong to you.
The cut-off time is based on the time zone of your contacts area code. However keep in mind that a person with a California area code can be living in New York meaning that a voicemail sent to them at 8:00 PM Pacific Time will actually go through even though it is midnight in New York.
Objectives
In this support article, you will learn step-by-step how to set automation cutoff times.
Steps
1. Log in to your account. Click on your name located in the upper right-hand corner of your dashboard menu. In the drop-down menu, click on System Settings.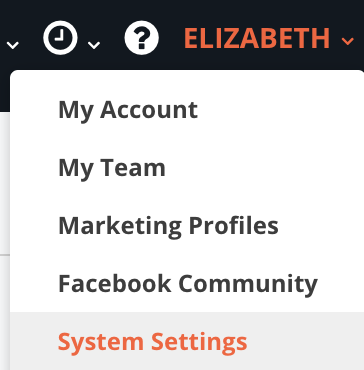 2. You will be directed to a new page. On the left-hand side, click Cut-Off Times located under Profit Dial.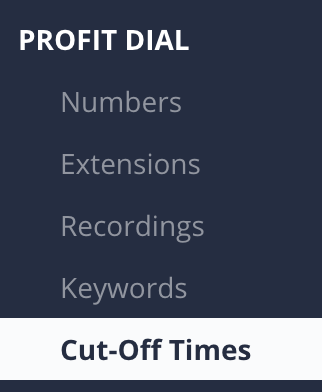 3. You will be taken to Automation. Next to Do Not Schedule Automation Before, click on the box and select a time.
Next to Do Not Schedule Automation After, click on the box and select at time.
When you are finished, click on Save Settings.




Thank You!
We appreciate you taking the time to learn how to set automation cutoff times! For questions, contact us at support@reiblackbook.com.