Let's Talk About Phone Credits
Phone credits fuel Profit Dial.
They are needed in order to use the entire Profit Dial system including the different types of service with your Profit Dial number.
The different types of services include inbound/outbound calling, texting, and ringless voicemail.
Depending on your subscription plan, some plans come with monthly phone credits that reset every month on the billing date.
To learn more about phone credits please refer to the information below.
Subscription Plans & Phone Credits
The amount of phone credits you receive each month depends on which monthly subscription plan you have.
If you have a subscription plan that includes an allotted amount of monthly phone credits, then your credits will reset each month on your billing date.
The phone credits included in each subscription plan are broken down below.
Solopreneur Plan: Does not include any monthly phone credits. All phone credits in this plan have to be purchased separately.
Small Business Plan: Includes 1,000 monthly phone credits per month.
Accelerator Plan: Includes 2,000 monthly phone credits per month.
Using Phone Credits
Phone credits are used for sending and receiving phone calls, texts, and sending out ringless voicemails.
Credits are broken down by the type of service you are using with your Profit Dial number (i.e. inbound/outbound calls, text messages, and ringless voicemails).
The breakdown of credits based on the type of service are below.
Inbound Calls: 1 phone credit per minute.
Outbound Calls: 1.5 credits per minute.
Text Messages (Inbound & Outbound): 1 credit per text message sent/received.
Ringless Voicemail: 2 credits per ringless voicemail sent.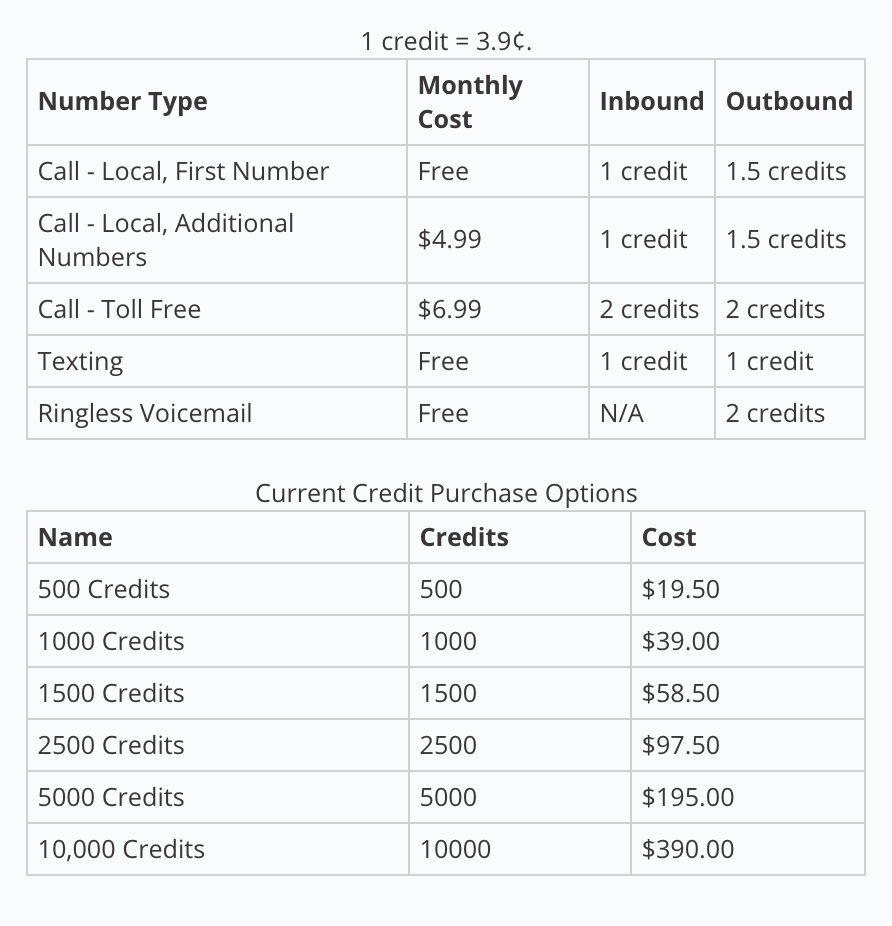 Rollover & Expiration
The monthly phone credits that are included in your REI BlackBook subscription will reset each month.
If phone credits in your subscription plan are not used, the remaining credits will not rollover to the next month.
If you have an annual plan, your phone credits will replenish each month on the date that you signed up for REI BlackBook.
So, if you signed up July 24, then your phone credits will replenish Aug. 24.
The phone credit balance will reset back to the allotted amount you receive each month.
If you purchase additional phone credits, those credits will not expire, and they will roll over from month to month until they are used.
Profit Dial will always use your monthly allotted credits first before using your purchased credits.
Purchase Additional Phone Credits
Additional phone credits can be purchased easily inside your REI BlackBook account.
Below are instructions on how to purchase additional phone credits.
1. Log in to your account. Click on your name located in the upper right-hand side of your dashboard menu. In the drop-down menu, click on My Account.

2. You will be directed to Billing/Subscription Details.
Under REI BlackBook Add Ons, located on the bottom left-hand side of the page, click on Add Credits.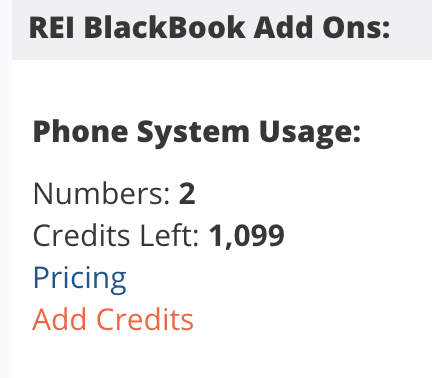 3. You will be directed to Add Additional Credits. Click on the box under Credits and select from the options.
Then, click on Add to Cart.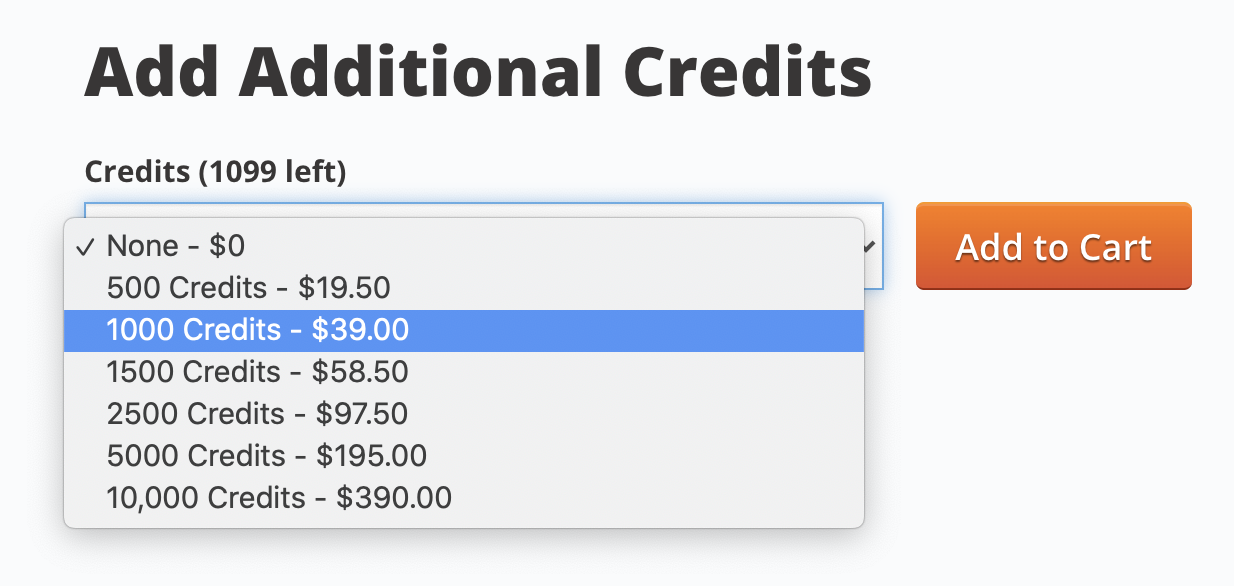 4. You will be taken to your order summary. When you are finished looking over your order, click on Proceed to Checkout located on the bottom right.

5. If you do not have credit card on file, click on the boxes and fill out your billing and credit card information.
When you are finished, check the box next to I Agree to the Terms & Conditions. Then click on Confirm Order.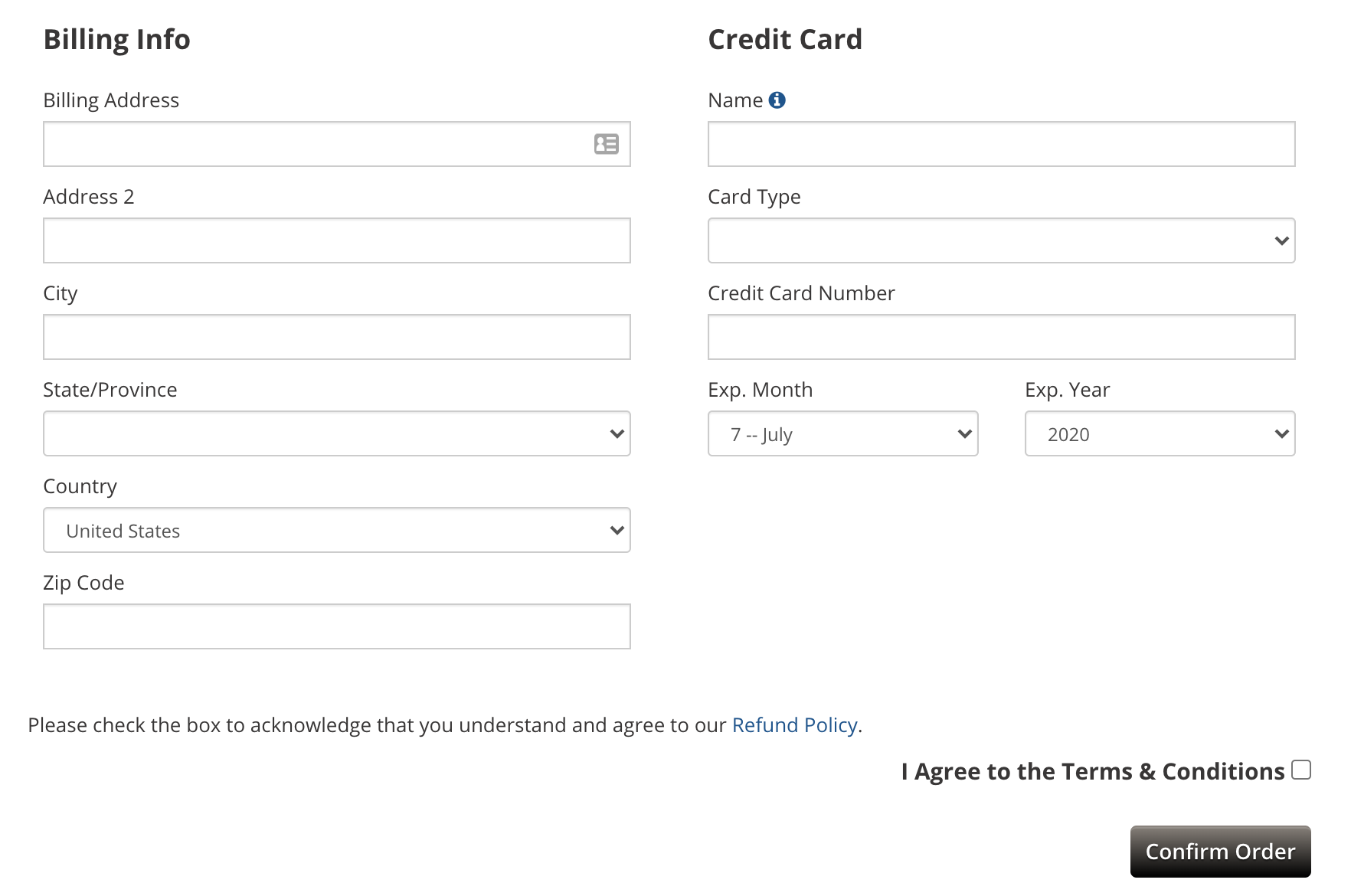 Thank You!
We appreciate you taking the time to learn about phone credits! For questions, contact us at support@reiblackbook.com.