A Ringless Voicemail is a voice message left on a person's phone without you having to call them directly. That way you can contact many of your contacts by leaving a prerecorded message with just a few simple clicks. To send a Ringless Voicemail broadcast please follow the instructions below. 
1. From your main dashboard, click on Marketing and select Broadcasts from the drop down menu.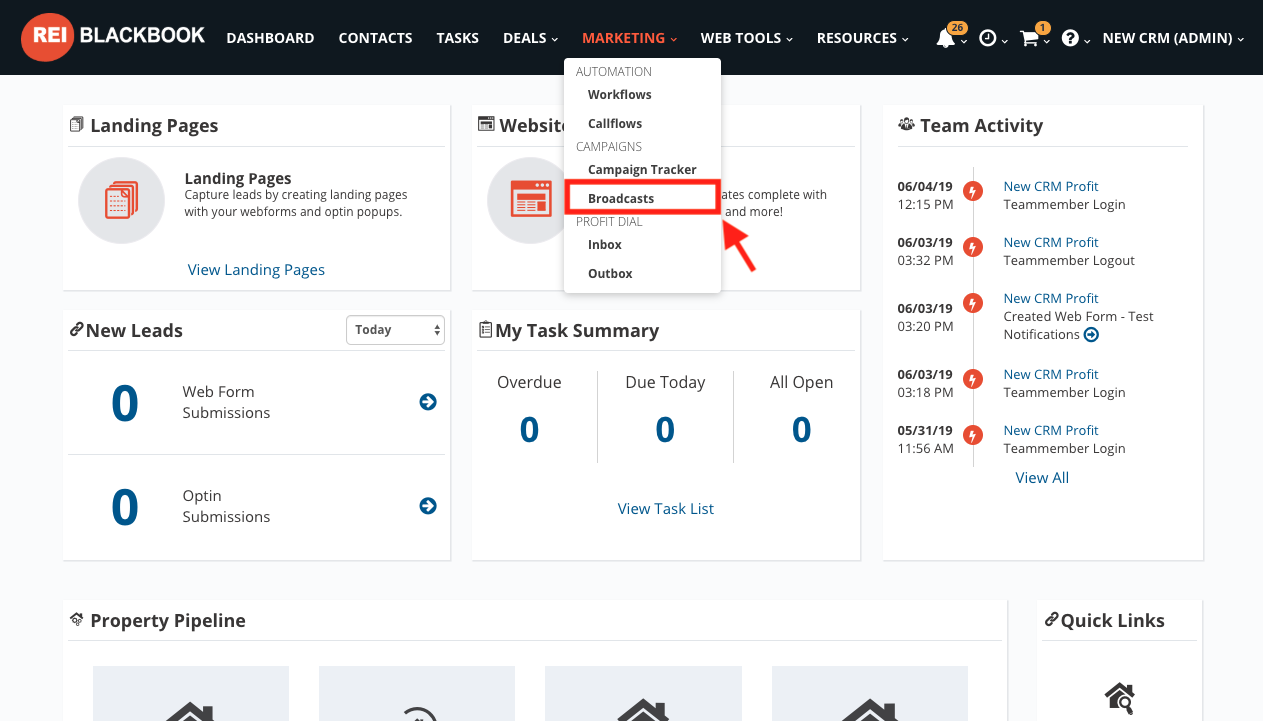 2. On the Send Blast to Contacts box, click on Send a Ringless Voicemail Blast.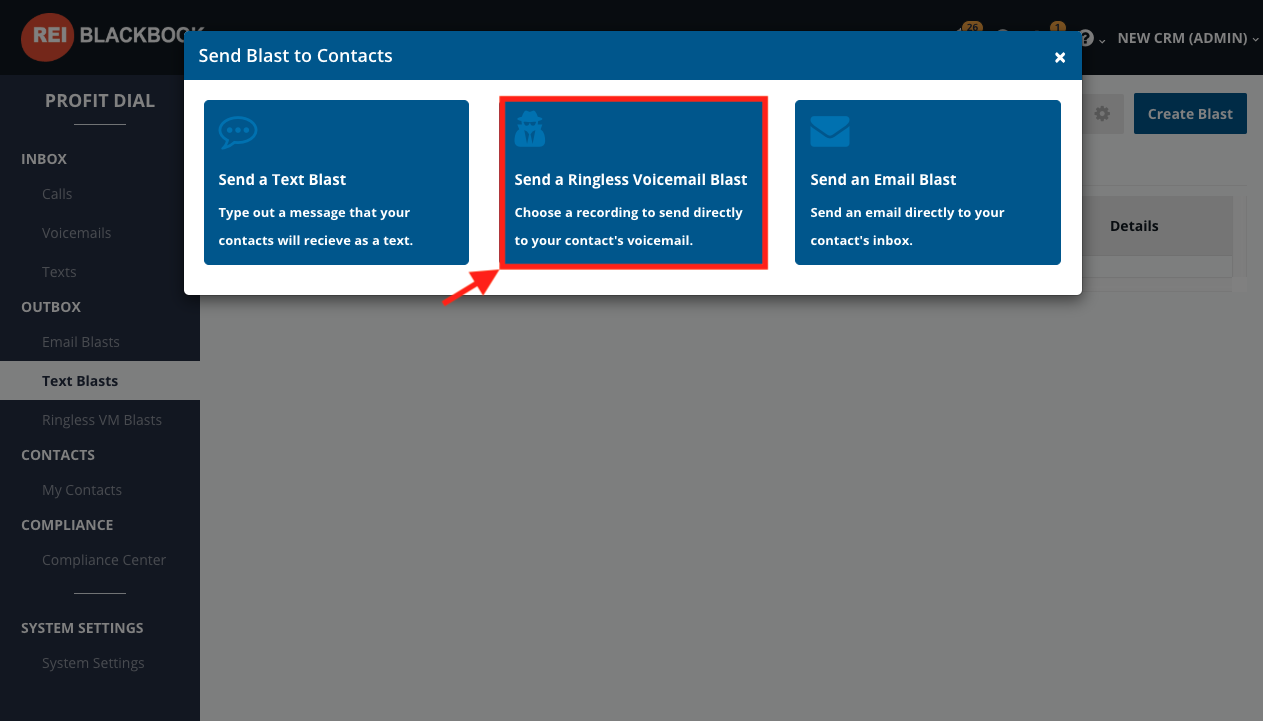 3. Before you send the Ringless Voicemail blast out you will need to select the number you'd like to send the blast from, who you are going to send the blast to, and which recording you're going to use. To select the number you want to use select the number from the drop down menu labeled Send Ringless Voicemail From. To select the contact(s) you are going to send the blast to you will need to select the contact(s) from either the Send To Individual Profit Dial Contacts or the Send To a Tagged Group drop down menu. You can either send the blast to individual contacts or a group of tagged contacts. To select which recording you'd like to use select the recording from the Choose A Recording drop down menu. Once you have selected the number, the contacts, and the recording, you will click the Continue button.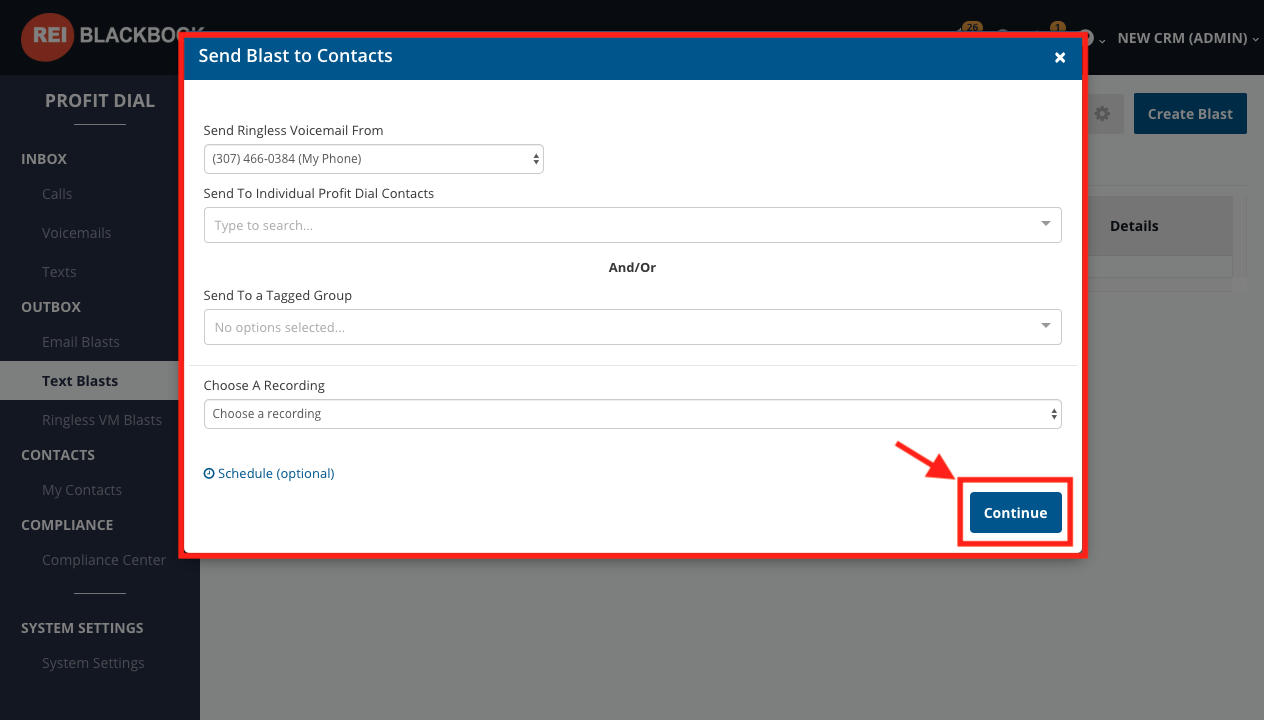 4. The next screen will allow you to look at the selections you have made, and verify they are correct. Once you have reviewed the selections click the Send Ringless Voicemail Blast button.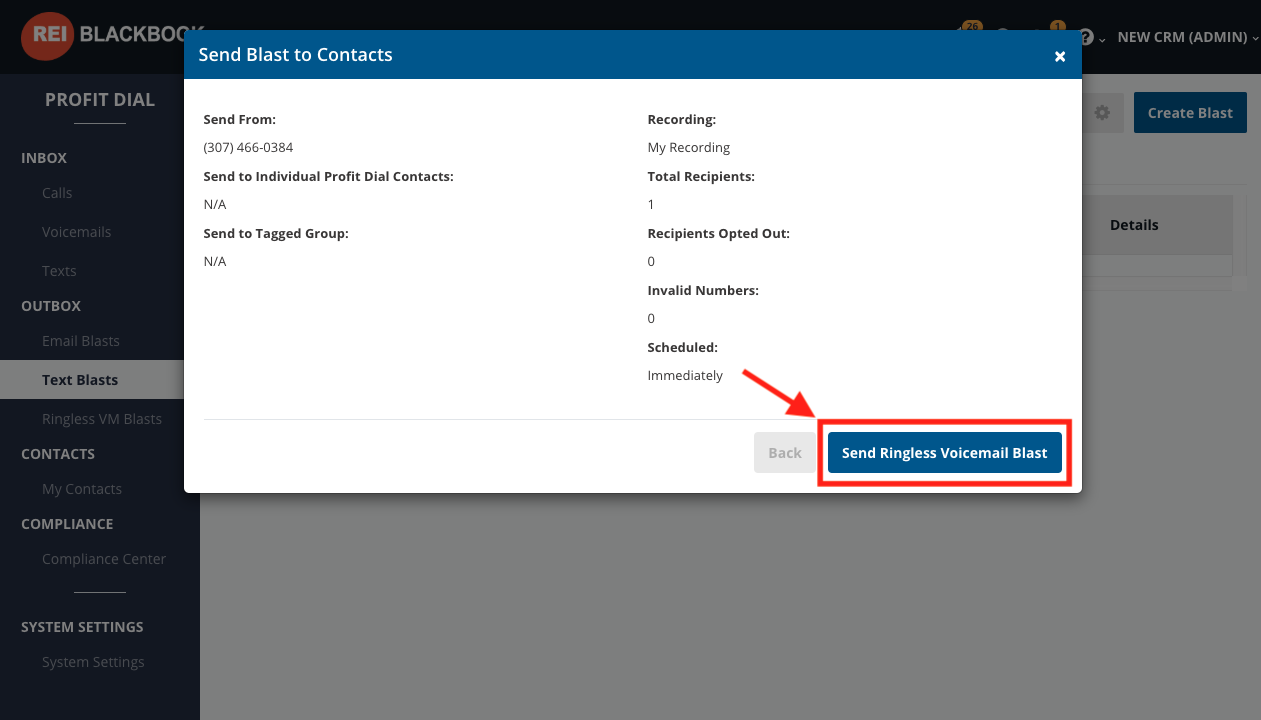 NOTE: Depending on your cutoff times, your voicemail might not be sent early in the morning or late at night relative to your contact's time zone (based on their area code). In this case the blast will be delayed until the cutoff time is complete (as in 9:00 AM the next morning). 
You have successfully sent a Ringless Voicemail blast now! If you have any questions or concerns about the information above please contact us at support@reiblackbook.com.