Become a Member of Our Facebook Group!

Supporting our real estate community is the name of the game here. REI BlackBook Connect is an online community for leading real estate minds, who actively use REI BlackBook, to network and connect with each other.
This is a place to let other members know what's working, what's not working, get advice, give feedback, and to help each other out.
Objectives
In this support article, you will learn step-by-step how to join our REI Facebook Connect Group.
Steps
Click here, and click on Join Group located on the right-hand side next to REI BlackBook Connect.
Once we will grant your approval in the group, you will be able to post questions, answer comments and share pictures/videos and ultimately expand your real estate network connections.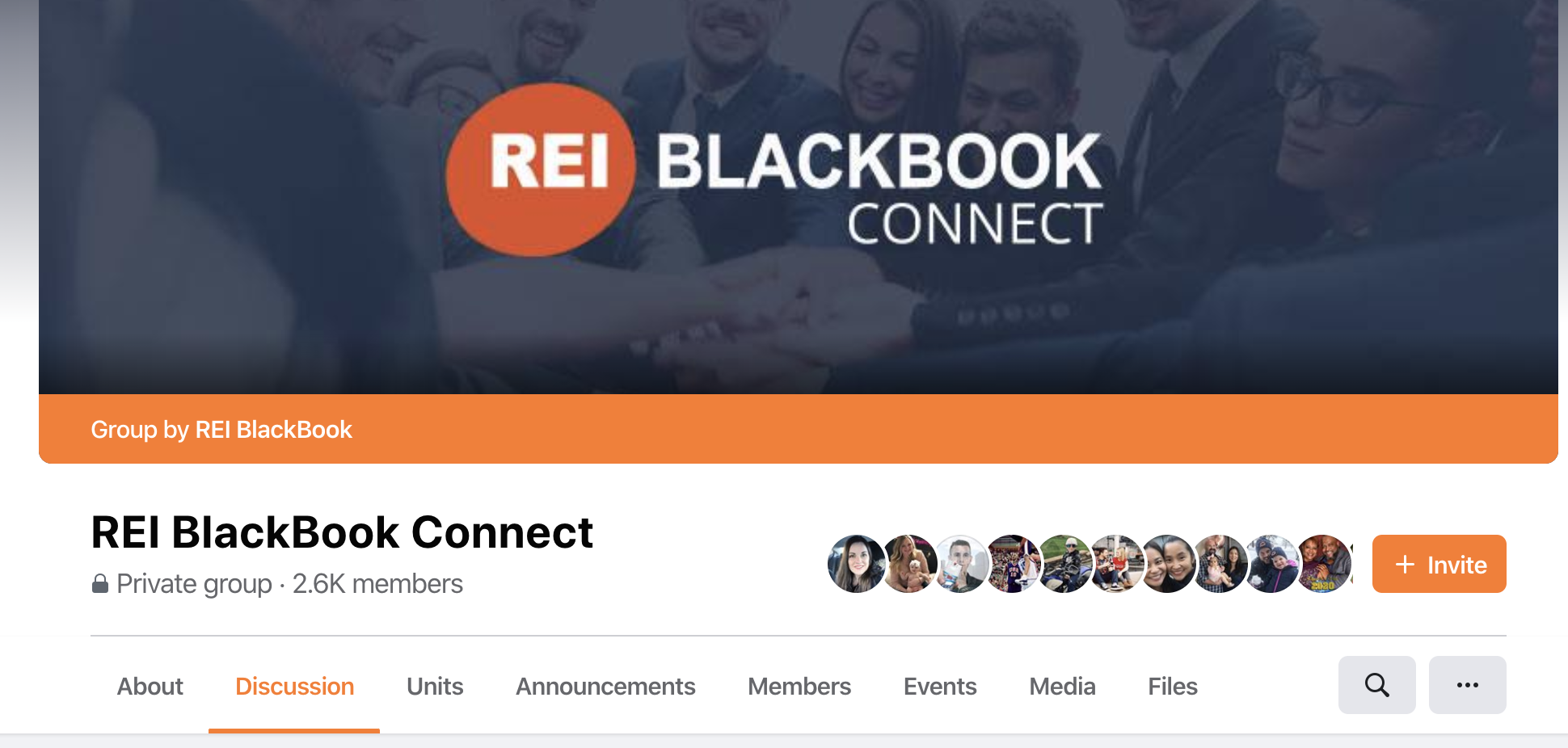 Thank You!
We appreciate you joining our Facebook Connect Group!