Let's Add A Webform To Your External Webpage
Webforms are readily available for you to add to your external webpage.
Make submitting information such as name, email and address simple for your prospects/leads by adding a webform to your webpage.
Objectives
In this support article, you will learn step-by-step how to add a webform to an external webpage.
Steps
1. Log in to your account. Click on Web Tools located at the top of your dashboard menu. In the drop-down menu, click on Web Forms.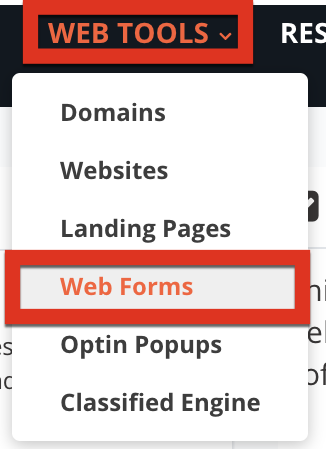 2. You will be taken to your webform builder. You can click on + New Web Form to create a new webform.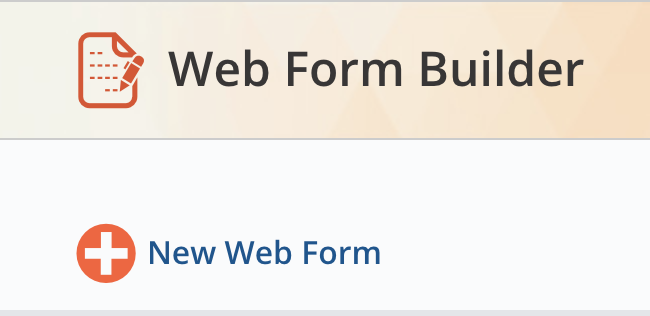 Or select one that you have already created.

3. You will be directed to the webform. Click on (Optional) Get Code.
Here, you will be able to copy the Javascript code and the HTML code and paste this code to an external web page.
Note: Not all external websites will allow these types of script embeds and the styling of the form may vary outside of REI BlackBook. We will not be able to provide support for webform issues on external web pages.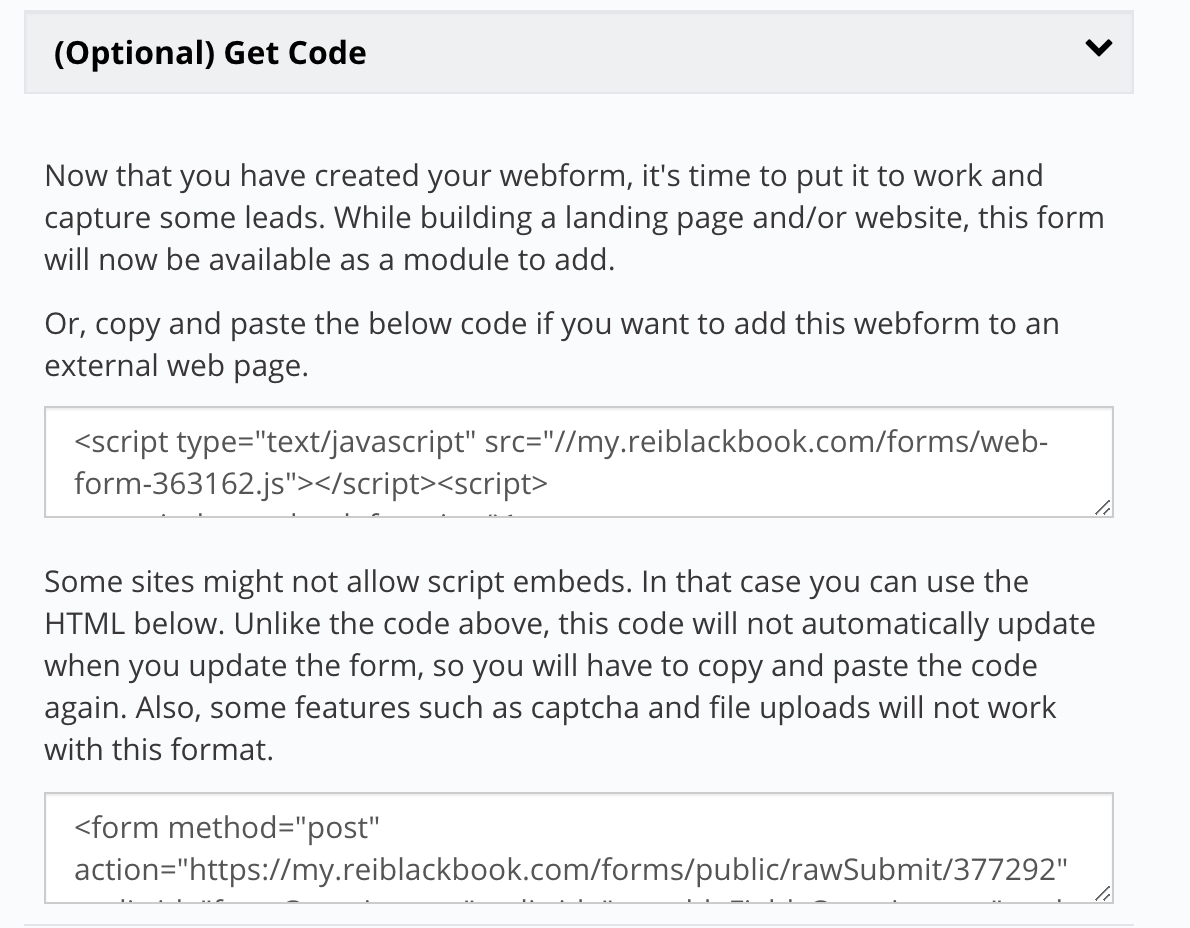 Thank You!
We appreciate you taking the time to learn how to learn how to add a webform to your external webpage! For questions, contact us at support@reiblackbook.com.