Let's Edit Your Domain Contact Info
Each domain has contact information attached to it, so that continued ownership can be ensured.
There are many valid reasons to have accurate contact information such as being able to log in to the domain's backend and ensuring that you are personally contacted if the domain's ownership ever falls into dispute.
Note: If you have purchased Domain Privacy, it will restrict who will be able to see the information. In most cases this means that ICANN (the global organization who manages domains on the internet) and your domain host will be among the only entities who will know that you are the owner of the domain.
This is useful because these are precisely the organizations who you would want to hear from if something happens regarding your domain. Not having privacy would make it available to anyone on the internet who does a whois search and as a result you might receive more spam marketing.
If your domain is managed elsewhere, you will need to update your contact info by logging into the registrar.
For the updates to take effect, this will take 24-48 hours. You may receive an email in order to verify the updates.
Objectives
In this support article, you will learn step-by-step how to edit your domain contact info.
Steps
1. Log in to your account. Click on Web Tools located at the top of your dashboard menu. In the drop-down menu, click on Domains.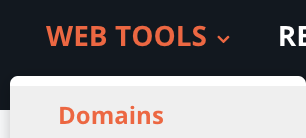 2. Your will be directed to your domain management system. Under Actions, click on the three dots and select Edit Info from the the drop down menu.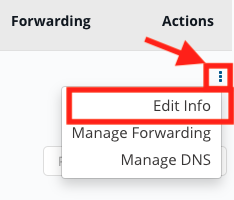 3. You will be directed to your information page. Click on the boxes under each section and type in your information.
When you are finished, click on Save.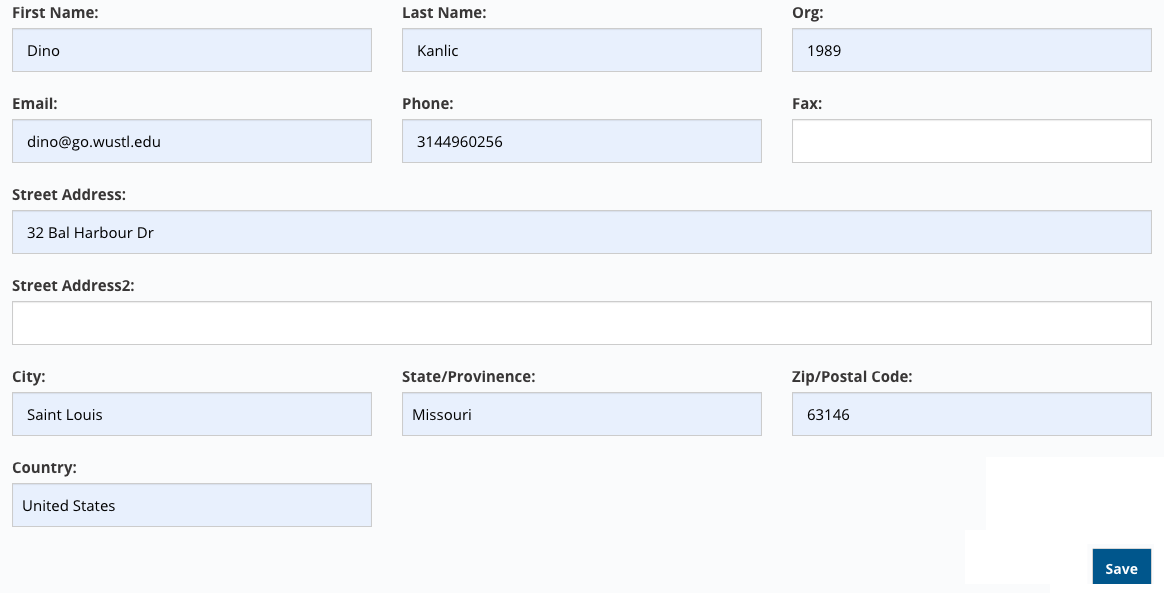 Thank You!
We appreciate you taking the time to learn how to edit your domain contact info! For questions, contact us at support@reiblackbook.com.