Let's Browse Your Domain Management System
REI BlackBook makes it easy for you to manage both imported and purchased domains.
Your domain management system houses both imported and domain names purchased through REI BlackBook.
Here, you can make your domains secure, manage renewals, check the status and privacy, purchase new domains, import existing ones and more.
Objectives
In this support article, you will learn about your domain management system.
Steps
1. Log in to your account. Click on Web Tools located at the top of your dashboard menu. In the drop-down menu, click on Domains.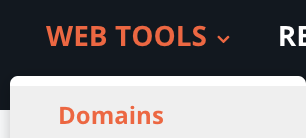 2. You will be directed to your domain management system.

Add New
To purchase a new domain or import an existing domain into REI BlackBook, click on Add New located in the right-hand corner.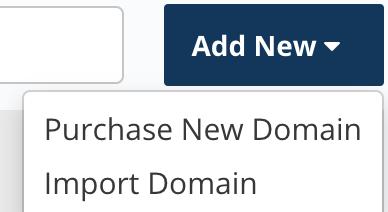 Purchase New Domain: Select this option to purchase a new domain name. Follow the instructions in the How to Purchase a Domain if you need assistance.
Import Domain: Select this option to import your existing domain name to your REI BlackBook account. Follow the instructions in the article How to Import a Domain if you need assistance.
Search
Use the search bar to help you quickly find a specific domain name from your list of domains.

Domain Management Features

icon: This icon indicates if your domain name was imported into your REI BlackBook account from another provider.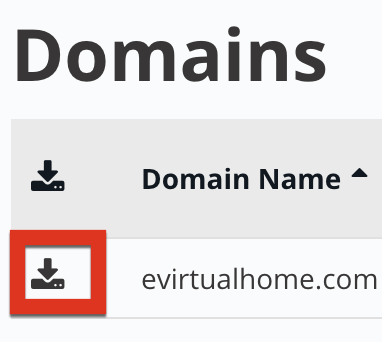 Domain name: Lists the domain names that you own. This list includes both purchased and imported domain names.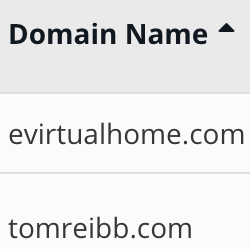 Expire Date: Shows the date the domain name is set to expire. You can renew the domain name, and if you do it will not expire.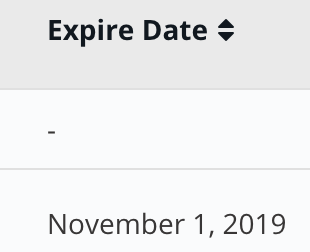 Status: Shows whether the current status of the domain name. The most common statuses you will see are Active or Expired, but if your domain name has expired, and is going through redemption (the process to get your domain name back after the expiration date), you may see other statuses like Pending_Redemption.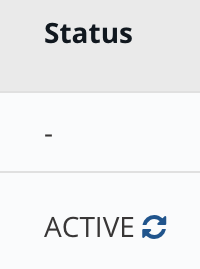 Auto Renew: Shows whether or not you have opted to have the domain name to renew automatically on its expiration date. It is recommended that you set up the automatic renewals on the domain names you plan to keep, so you don't risk losing the domain name.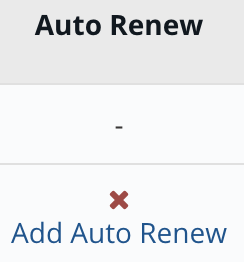 Privacy: Shows whether or not your domain name is private. Domain name privacy means that your personal information, such as the domain name owner, is not shared in the public records. Privacy is an additional fee on top purchasing/renewing a domain name.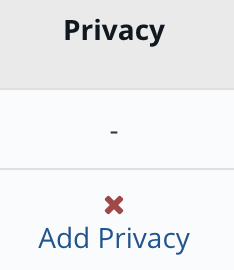 SSL Cert: Shows whether or not the website associated with your domain name is secured. When activated, the padlock icon or secured sign will be seen beside the website's URL on the browser's address bar.
All domains purchased through REI BlackBook will automatically have the SSL Cert added to the domain name at no additional cost to you. If you import a domain name you can add the SSL Cert to the domain name.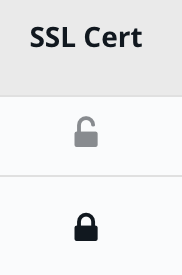 Forwarding: Shows whether the domain name is forwarded or assigned to a web page and/or landing page.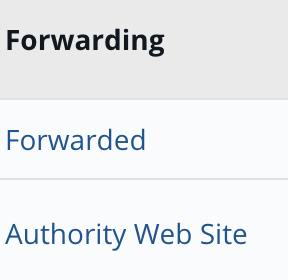 Domain Management Features
Actions: Click on the three dots next a domain name and a drop-down menu will appear. You can choose from a list of actions.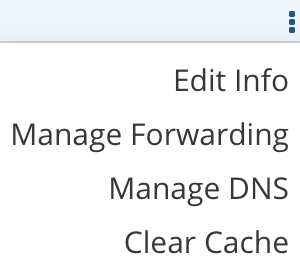 Edit Info: Shows the owner of the domain. You can update and verify if the information and click on save for any changes made.


Manage Forwarding: Access this option when you want the domain name to be forwarded to a web page or landing page.


Manage DNS: Access this section when setting up your GSuite account, if you need to add the MX records, or modify the TXT or CNAME records for your domain name.
View Nameservers: Shows the current nameservers of the imported domains.

Only imported domain names will have this option, and if the nameservers need to be updated you will have to update them through the domain registrar you purchased the domain from.



Delete Domain: Removes the imported domain name from your list of domains.


Clear Cache: Refreshes the global changes that have been made to your domain.


Thank You!
We appreciate you taking the time to browse through your domain management system. For questions, contact us at support@reiblackbook.com.