Let's Create A Landing Page
A Landing Page is a page that someone lands on after clicking an online marketing call-to-action.
Landing Pages are dedicated, campaign-specific web pages that guide visitors to complete a single marketing goal or call to action.
They allow you to convert visitors into leads because they allow you to capture the visitor's information.
Objectives
In this support article, you will learn step-by-step how to create a landing page.
Steps
1. Log in to your account. Then, click on Web Tools located at the top of your dashboard menu. In the drop-down, click on Landing Pages.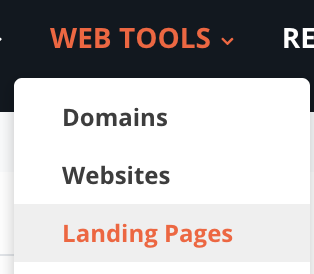 2. You will be directed to your landing page management system. To create a landing page, click on +Add Landing Page located at the top left-hand side of your screen.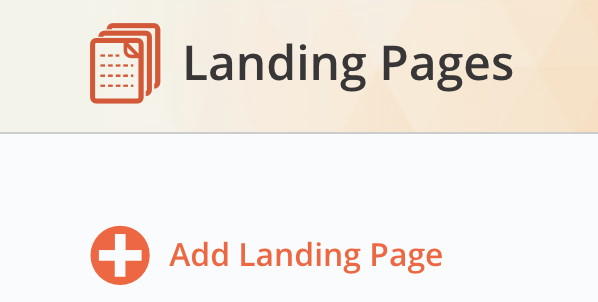 3. You will be directed to a new page. Here, you can select from a variety of a landing page templates. There are many templates to choose from. Choose the design you like the best.
When you have found one that you want to use, hover your mouse over the template and click on +Select.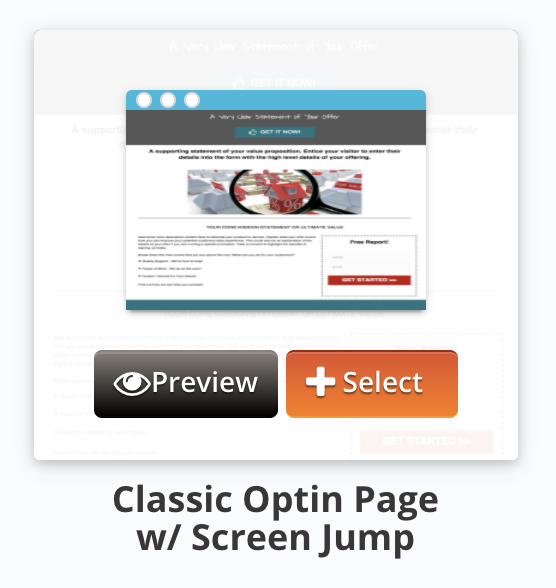 4. A pop-up box will appear. Click on the box under Landing Page Name and type in a name for your landing new. The name you choose is for your reference only.
Then, under Select Type of Content/Text to populate your Page with, click on the box and select the type of landing page you want.
When you are finished, click on Next.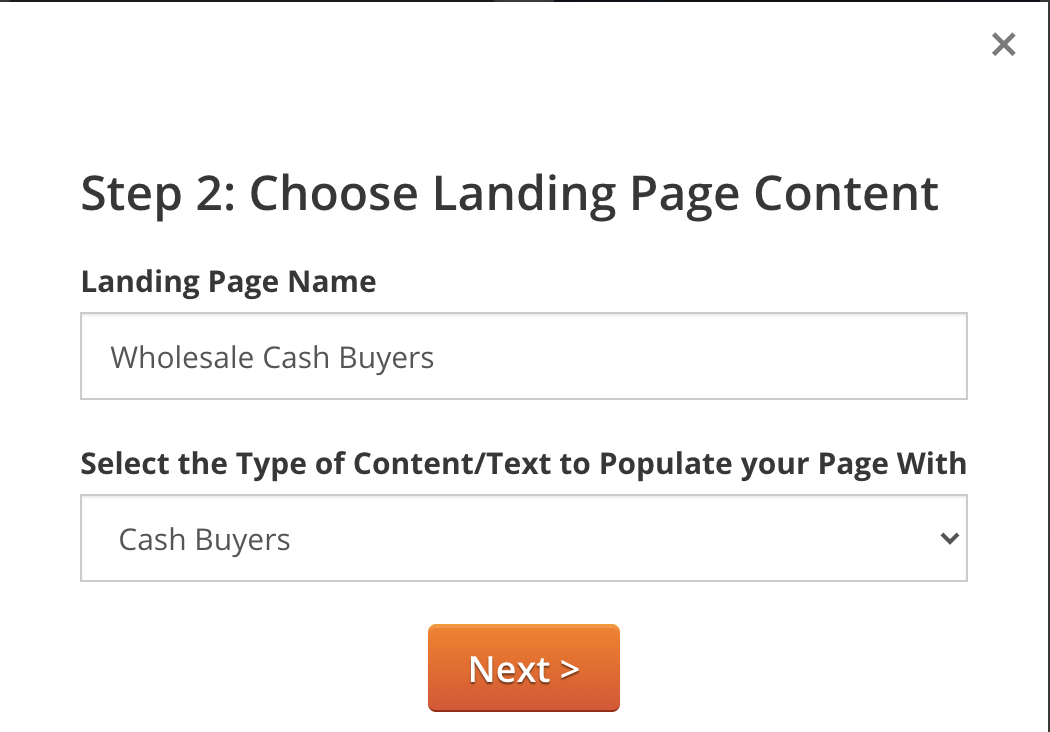 5. Next, you can either choose a web form that you have already created or create a new web form.
To select an already created web form, click on the box under Choose From Existing Web Forms and select your web form.
If you want to create a new one, click on + Create a new Web From underneath the box.
When you are finished, click on Build Landing Page and you will be directed to your newly created landing page where you will be able to edit it.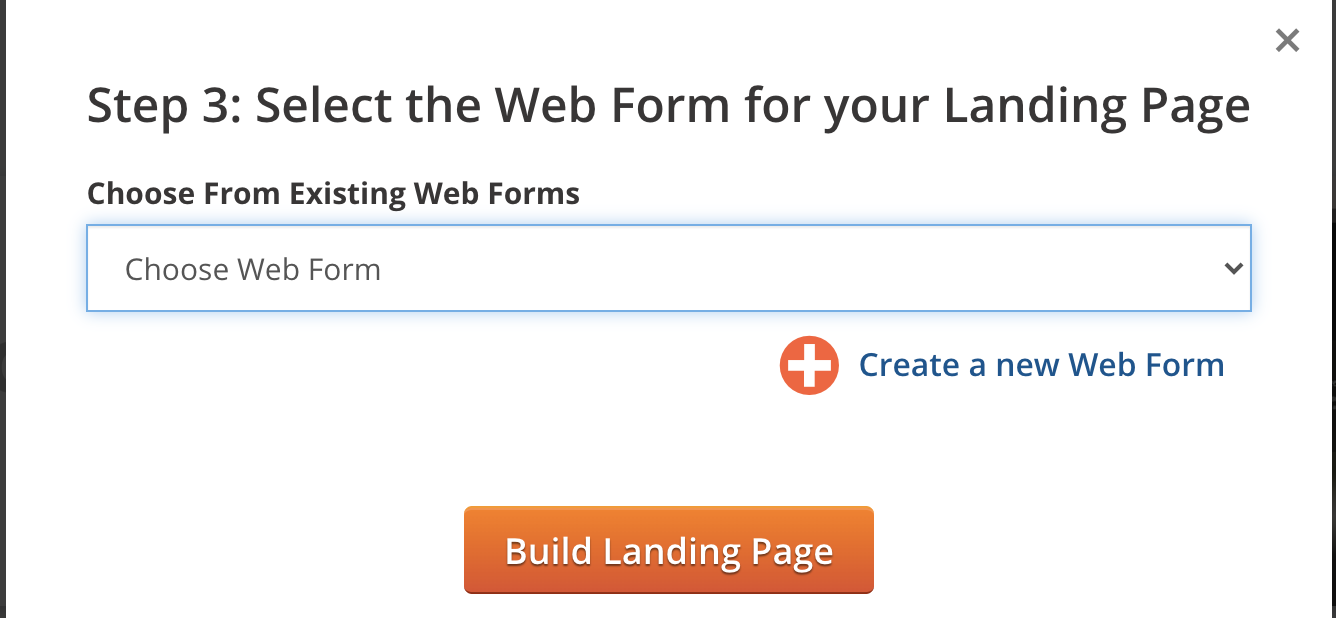 Thank You!
We appreciate you taking the time to learn how to create a landing page! If you have questions, please contact us at support@reiblackbook.com.