How do you know if your Text/SMS marketing campaign has been a success? You first need to track your results. By knowing how many were texts were sent as well as how many were successfully delivered is definitely where to start.
Now you may be wondering exactly how to track your Text/SMS marketing campaigns? You are in luck because this information is reported directly inside of your REI BlackBook account.
To see your results, simply follow the steps below.

Step 1: Click on the Marketing tab from the Main Menu and select Profit Dial Outbox from the drop down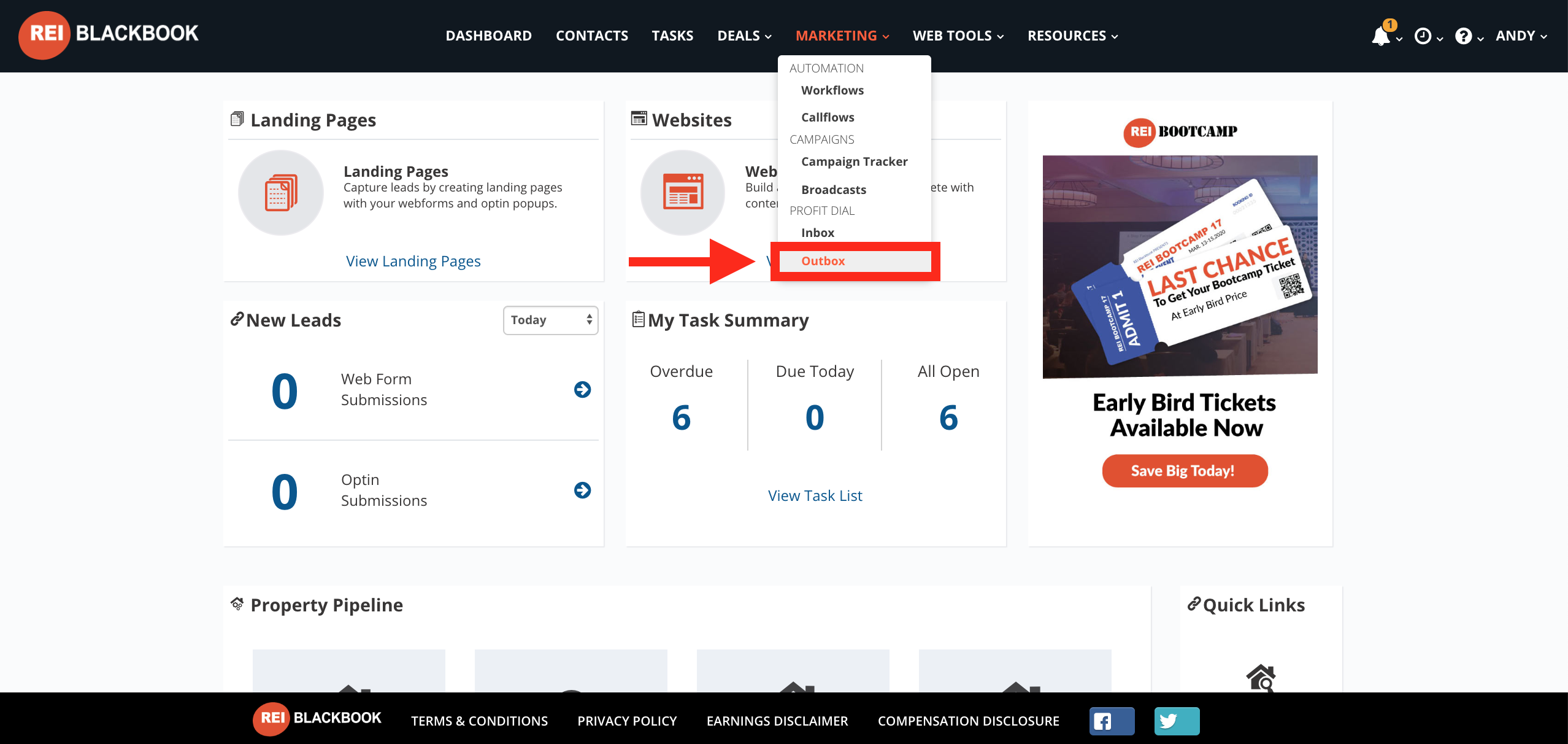 Step 2: Click Text Blasts from out Outbox Section on the Menu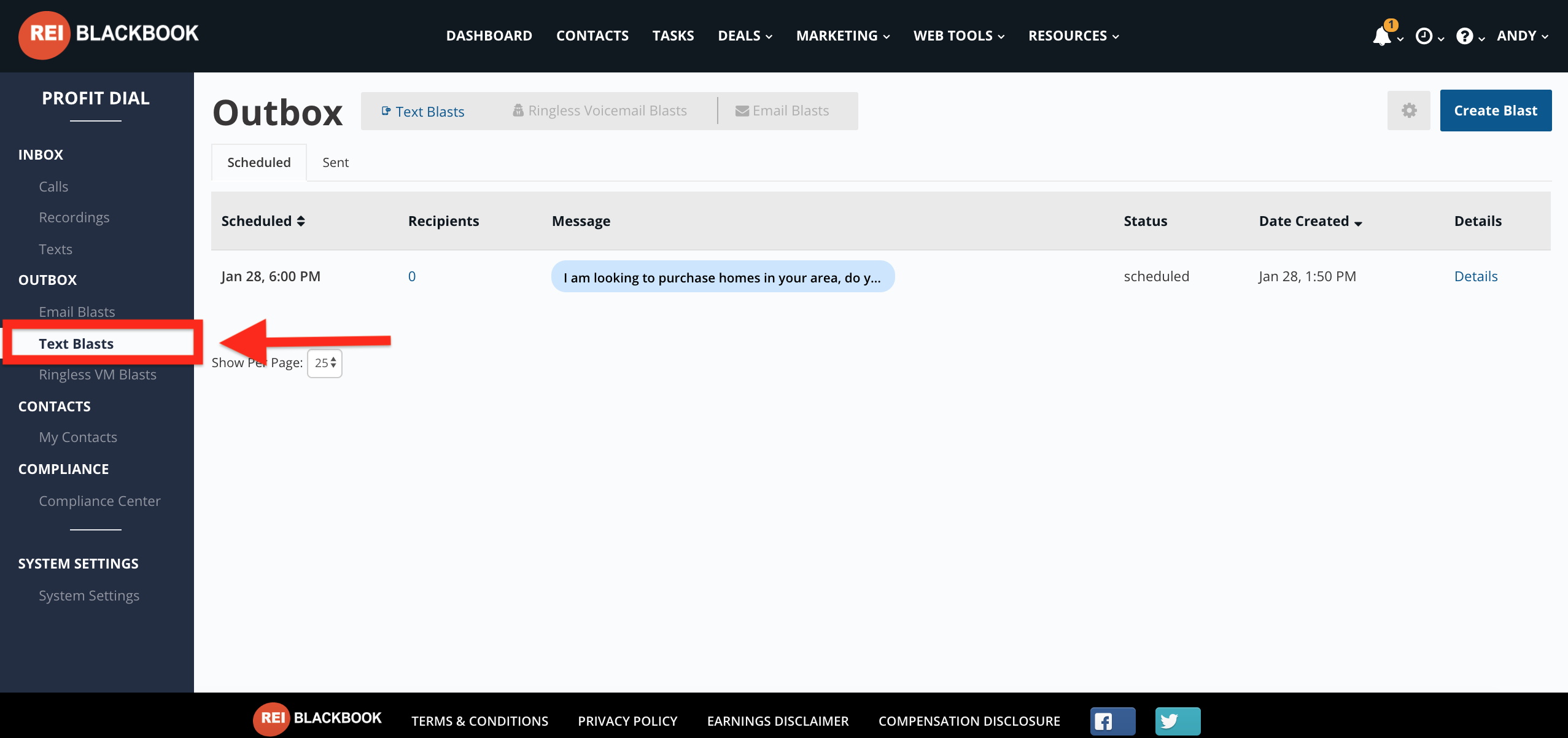 Step 3: Click on the Sent Tab

Step 4: Click on the Details button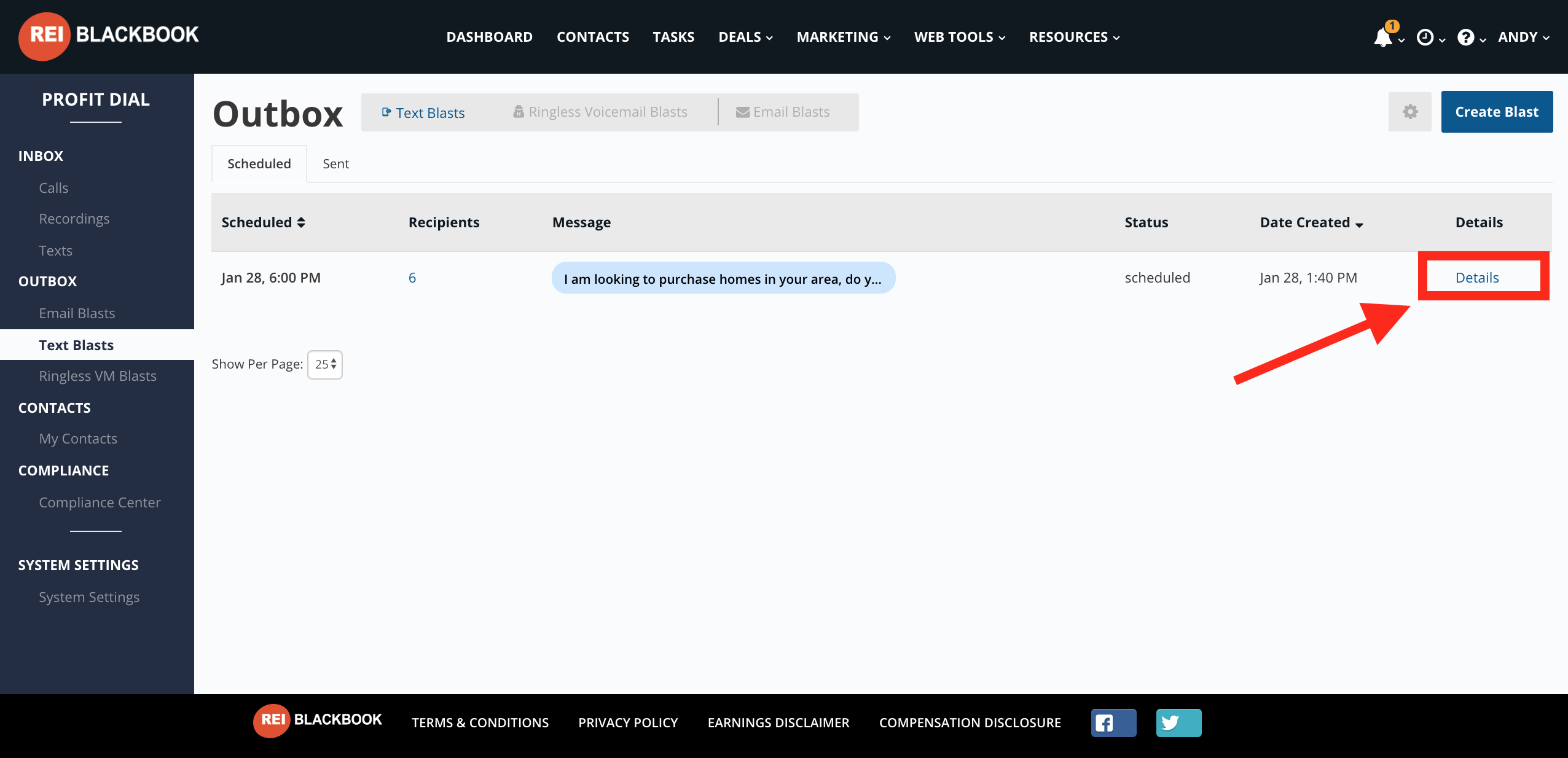 Step 5: Review The Sections of the Reporting Page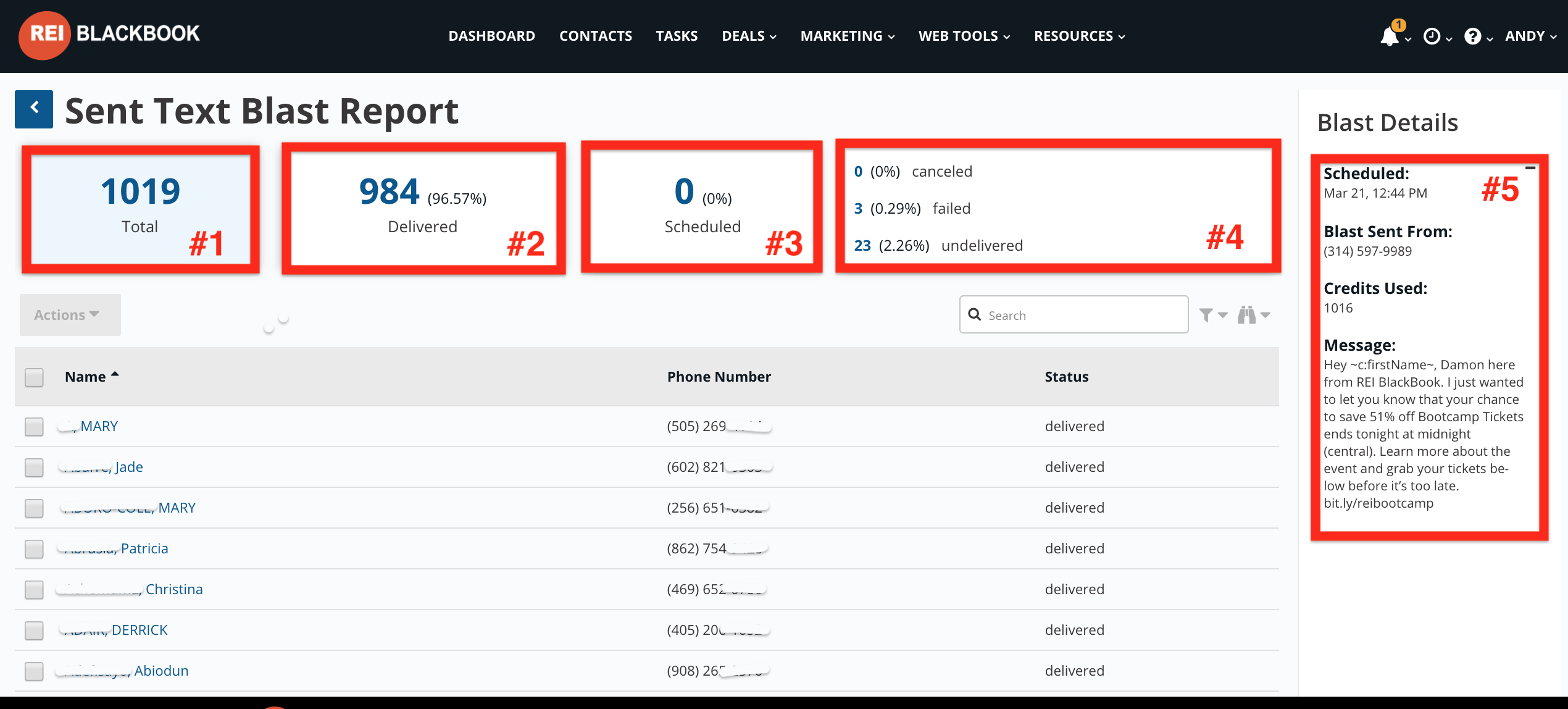 Section #1: Section 1 will show you the TOTAL # OF TEXTS that were included in the blast/broadcast marketing campaign.
Section #2: Section 2 will show you how many of your Texts were DELIVERED as well as the delivered percentage of your Text blast.
Section #3: Section 3 will let you know if you have any remaining Texts that are scheduled to be delivered.
Section #4: Section 4 will allow you to not only see how many Texts were Canceled, Failed or Undelivered, you can also view the contact list of any of these results simply by clicking on the corresponding number total. Example: 3 (0.29%) failed
Section #5: Blast Details will show the date/time your Text blast was sent, which number it was sent from, the amount of phone credits used as well as the content of the message.